Ever since WFH has become a new norm, having a well-equipped and comfortable space to work at home has become a necessity as well as a proven method to increase productivity!
However, there's a lot to get done before you start buying stuff!
Plan where to set up your workplace and how to decorate it.Check the space available. Keep in mind that you may also need to relocate your workplace and plan accordingly.
If you have a good eye for selecting only necessary office supplies, you can set up a comfortable home office without breaking the bank.
When you want to relocate the home & office, get in touch with professional packers and movers Delhi who are capable of shifting your goods with quality supplies and efficient work strategies.
So, get your pen and paper ready; start noting these amazing simple DIY home office setup ideas!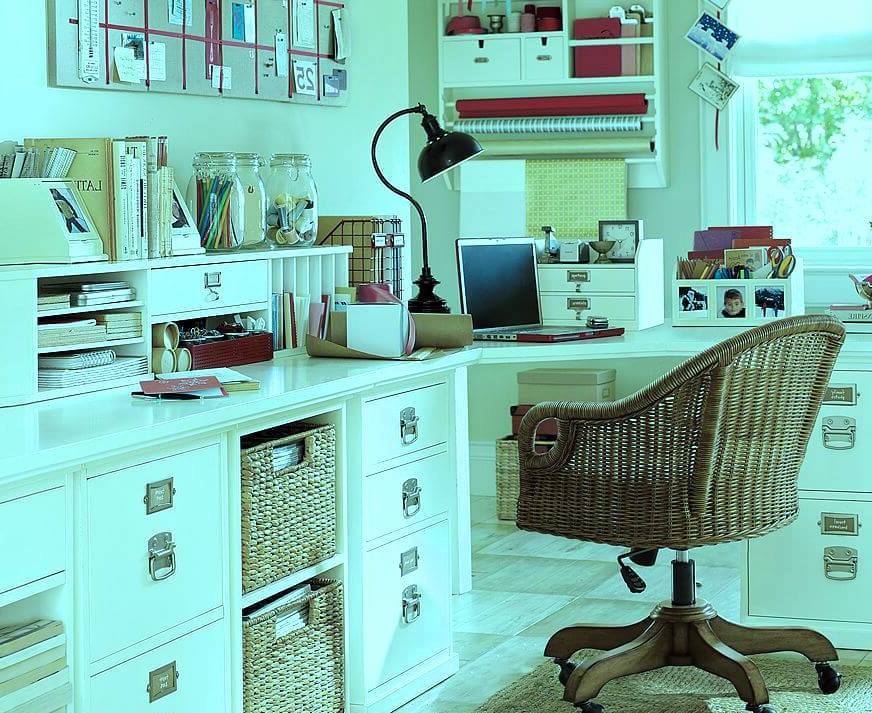 Create a List of Necessary Equipment
Make a to-do checklist to ensure you won't miss anything important, and create a list of necessary items required to set up the home office.
Work Surface: If you use only a small laptop and notepad, opt for a small table. If you want to use multiple monitors, go for a bigger workspace.
Work Equipment: Check if you need additional equipment like a printer or scanner. Begin with a simple setup and upgrade accordingly.
Office Supplies: Only purchase items that actually serve your purpose.
Internet: Set up a high-speed internet for smooth working without interruptions.
Select a Good Space for the Home Office
Find a space that can be used exclusively to stay focused on work. Create a stylish and functional office space using empty stairwells, spare rooms, or underutilized corners of the living room.
Note: Avoid using the bedroom for your office as electronic devices near the bed can cause sleeping troubles.
Make a Floor Plan of Your Workplace
While it may be tempting to rearrange furniture, refrain from doing sountil the space is functional. If you take time to measure your space, design a floor plan (no matter how small), measure furniture, and think it through, the end result will much more likely be the most efficient use of space.
Try Purchasing Pre-Owned Furniture
Durability of used desks or chairs can be just as good as new ones.
Amazon & eBay offer gently used furniture at reasonable prices, and private sellers on apps like OfferUp and Craigslistalso offer high-quality furniture.
This can be helpful to those planning to relocate leaving furniture behind; make sure to hire relocation service providers for timely shifting.
Select Energy-Efficient Electronics
Keep energy efficiency in mind while shopping for electronics to save on purchase price. A smaller laptop consumes lesser power and costs less than a powerful desktop with multiple processors.
Note: Refer toEnergy Starsto identify energy-saving computers for your needs.
Avoid Designer Office Supplies
A low-cost pen performs just as well as a high-end one in terms of writing efficiency. Taking detailed notes on a plain yellow pad can be equal to or better than using a cutesy printed notepad.
Basically, don't spend extra on things that don't add value.
Bonus–designer office supplies can cause stress during relocation as they may get damaged or lost in the process. For large or expensive office items, hire reliable packers and movers Chennai for safe relocation.
Encourage Your Employer to Contribute
Check If your company can provide additional equipment and supplies. Often, you don't need to purchase your own equipment since employers generally provide necessary work equipment.
If your company hasn't stated anything about equipment, try inquiring your boss about it.
Negotiate Phone / Internet Services
Getting a good deal on your phone or internet connection is possible, especially if you switch providers or bundle multiple services into a single package. No matter how long you've been with the current service provider, inquire about recent deals or offers for you.
Remodel When Possible
There's a good chance you have old furniture sitting around, waiting to be given a second chance. An old kitchen table could be a perfect desk. Your children's old bookcase can be transformed into office shelves with a bit of elbow grease and paint. Utilize these possibilities.
The Final Word
Having a dedicated workspace at home can make a significant difference to your overall productivity and well-being. While it's likely you have to spend money to create that space, you need not necessarily go into debt to do so.
Setting a budget and adhering to it can help keep your expenses under control while setting up the workspace. Focus on what you absolutely need to do your job best, rather than on what will make your office attractive.