You work in your home office is means you spend a great deal of time sitting on your desk. Back pain is a common problem for them who works for a long time by sitting on a desk. Especially for the regular employer, this is a common issue.
Back pain is much uncomfortable to work with. It reduces the productivity or efficiency of daily work. So, you should take some steps that will help you work efficiently that doesn't create any kind of problem, as well as back pain.
Using ergonomic chairs is one of the best ways that will help you to work comfortably. These chairs are specially designed by keeping their posture the same as our body posture. Working regularly by setting on an ergonomic chair is comfortable and helps to work efficiently.
In this article, I will be sharing how you can choose the right ergonomic chair for you that will help you to prevent back pain from a long time work by sitting on a chair.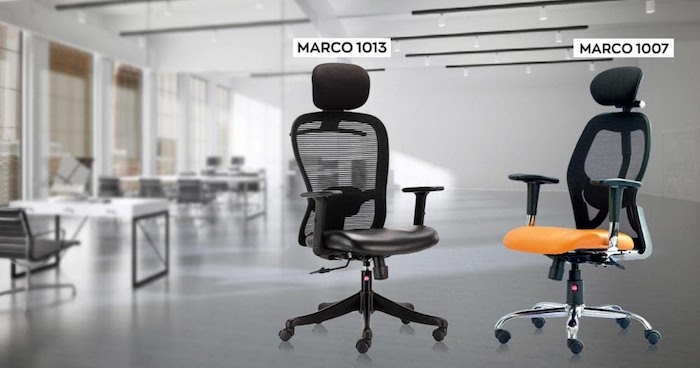 What kind of ergonomic chair is best?
There are different kinds of ergonomic chairs with varieties of advanced features. Sometimes, choosing the best one from a price range make confusion. If you want to get the best chair for lower back pain, then you can consider key factors.
Key features of a good ergonomic office chair
Among different kinds of ergonomic chairs, choosing the perfect one is critical sometimes. To choose the right one, you should know about the features of the best ergonomic chair, so you will be able to choose the right one. Here are the features of a good chair that are given below.
The seat height of an ergonomic office chair is adjustable. Ergonomic chairs are pneumatic adjustable, so you will be able to adjust the seat height as your posture. The average standard seat height position is 16 – 21 inches off the floor. So, check that the height is adjustable or not.
A qualified ergonomic chair should have good weight and depth that will support your posture perfectly. The average standard width of an ergonomic chair is 17-20 inches, and the average standard depth is 2-4 inches.
The best feature of the ergonomic chairs is the lumbar support. Ergonomic chairs are good enough for providing lumbar support. Before you confirm a chair, check its posture that it will provide you enough support or not. If you get the right one, it should have an inward curve to provide your posture support, a lumbar adjustment in both height and depth.
The backrest is also important for considering a chair's quality. The standard average of the backrest of an ergonomic chair is 12 – 20 inches. The backrest of a chair should be adjustable in angle and height if it is separated from the seat. Again, the backrest of a chair should be adjustable in the back angle and forward if it is connected with the seat.
The armrests of an ergonomic office chair should be adjustable that will allow you to customize it according to your needs. Also, it should allow you to rotate easily so you can work from different areas and different angles.
How to Ease Back Pain from the Comfort of Your Chair
Sit smarter, not harder
Sitting style plays a big role in a comfortable working session without having any kind of back pain. Our bodies have a natural curved shape. If you can't sit with keeping the body shape the same, you have to feel pain.
Most of the people don't try to sit with their primal posture. Sometimes, they often slump when sitting on a desk. So, the muscle tissues around the lower back become weaker.
Weaker tissues get attacked by toxins easily and create tightness and pain. So, your sitting style is important to give you proper comfortable working sessions. 
Desk-based stretches
When you put your heart and soul into your desk or computer, it's common to take a deep breath. When you are sitting for a long in the same position, it leads you to back pain.
This long time sitting process is also known as "static sitting." Your body can't provide the blood accurately when you are sitting for a long time without any kind of moving. This is also one of the common problems for having back pain.
You must change your position after every 20-30 minutes of the long time work sessions. It will help your blood circulation to the backside easily. Try to move your legs, hands, hips, spine, etc. while working in for a long time by sitting in the same position.
Chair yoga
When you are working for a long time by sitting on your desk, it's important to move after a while. But, the problem is moving after a while is not possible because it harms on work efficiency. That time, doing some chair yoga can help you have some exercise without moving out.
If you apply chair yoga in addition to stretching, it will help you a lot. Chair yoga is good for tuning into breathing. This activity will help you become more aware of your body. Chair yoga has elements of balance, alignment, stretching, etc. that lead your back to holistic healing.
Choose the right chair
Selecting the right chair will make every process in your chair easier and comfortable. Whatever style, position, or chair yoga you do, no one is good enough if you don't use the right chair.
Your chair should support the posture of your body to ease back pain and to have comforts. Normal chairs are not suitable for long time work sessions because they can't support your posture accurately.
When you select an ergonomic chair for you, choose the right one according to your height. Some of these chairs are flexible, and some are fixed. Choose one type according to your needs.
Final Words
Many factors are responsible for creating and for relieving your back pain. Among them, choosing the right chair is the most important. Choose a chair that can support your back and posture accurately.
Along with choosing the right chair, sitting style, and position is important. Because you won't have good support if you can't sit with keeping your posture aligned.