Concrete! The first thing you are probably thinking of is that gray powder mixed with some sand and water. This material is often perceived to be a base for everything. Just a base. But who says concrete can't be anything more than that? Thanks to tight budgets, concrete can now be just as stylish as any flooring material often featured in showrooms and magazines. What was once a construction basic is now a decorative alternative with a cheap price tag.
The rise of various treatments and finishing techniques gave birth to decorative concrete. Since it is a versatile material, why not push concrete's versatility further? Today, it can be made to look like brick, pavers, and even natural stone! Here are some of the trending concrete resurfacing types that are captivating the attention of contractors, interior designers, and homeowners alike.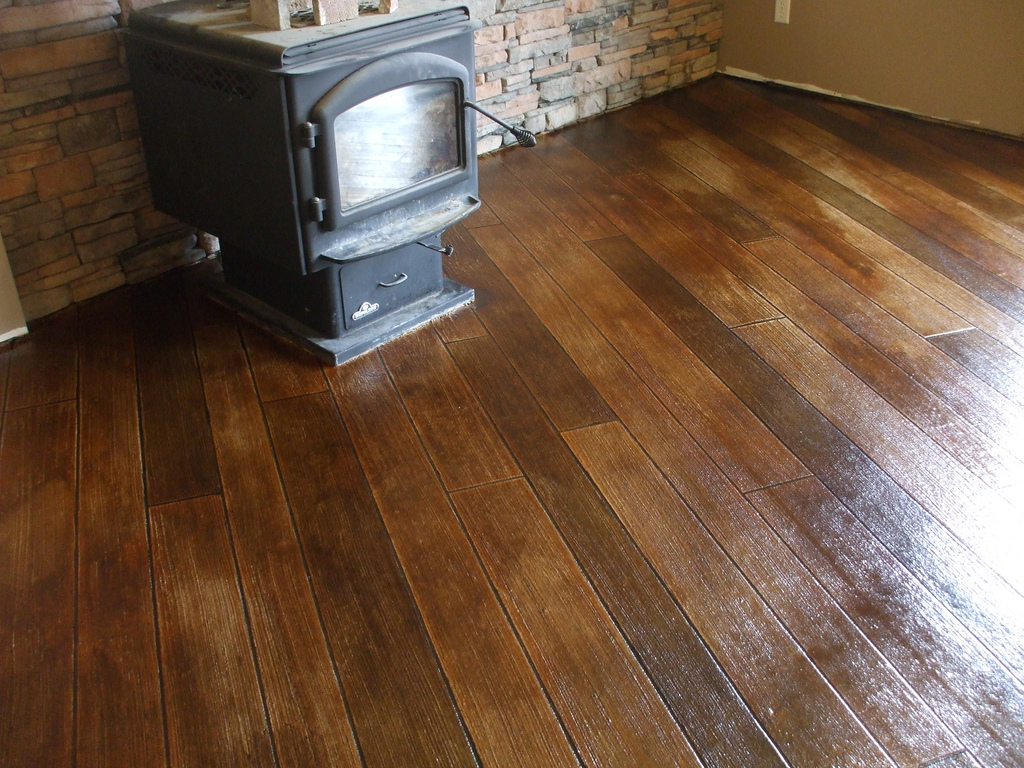 Stained Concrete
Nope, this is not concrete floors with ugly grease or paint stains. Stained concrete is a type of decorative concrete that makes use of a color medium to turn the gray floor color into a more stunning surface. Let's say you want a vintage but elegant look.
Acid-based stains can turn any boring concrete floor into a marble-like, mottled surface that looks expensive. Want a consistent color all throughout? Then a water-based stain is your best friend. This is ideal for interior floors but stains can also be used with other decorative concrete finishes.
Stamped Concrete
Stamping is like faking a more expensive flooring material like natural stone. Although it is isn't the real thing, it is such a hit among home and business owners because it is a lot more economical, very easy to clean and maintain, and just as durable as concrete itself.
Want flagstone on your patio? Skilled concrete artisans can stamped an overlay with it and then manually stain it to look realistic. The only limit here is your imagination.
Textured Concrete
Slip resistance is one of the most common issues with plain concrete. If you want something textured, be it for improving traction or just to be a little different this time, textured concrete is a great idea. The most common is broom finishing and exposed aggregate. However, many other alternatives are now available, such as acrylic spray coatings.
This is an acrylic overlay that is sprayed on existing concrete and then troweled to create a texture that is both gorgeous and slip-resistant. This has becoming a growing trend especially on pool decks because it also has that property of staying cool even during warm weathers.
From boring to beautiful. Concrete has definitely acquired a stylish makeover that made it evolve from a construction basic to a decorative must-have!