With the increasing popularity of Scandinavian design since the monumental rise of Ikea and 'hygge' tumblr tags, we all want a piece of this trending sleek design. With its heart at simplicity and functionality, it aims to bring the family together and create a calm and cosy environment using clean textures and practical designs.
While we all love a good trip to Ikea how can you instil the Scandinavian lifestyle into your home and make the happiest countries in the world an influence in your design? Whether you're a first-time buyer looking for modern houses for sale in Ebbsfleet or you live in a countryside cottage with a fair bit of history to it, you can work this timeless look into any interior and bring your family closer together.
Balance
One of the main concepts that these countries live by is the idea of balance. Not too little not too much. It's all about finding the right amount of everything, something the Swedes Danes and Norwegians take on naturally but for us busy Brits we can sometimes struggle with balance. Whether it be in our home lives, work or in our projects it can often be hard to focus on just one thing for once and give your utmost attention to that.
This is no different to Scandinavian home décor. Knowing the right balance of colours and textures without overwhelming any space is essential in creating a peaceful sanctuary for sleeping, working or eating.
Simple colours and designs are easy to work with and will help you achieve the Nordic feel without struggling to match patterns and worry about things clashing. Choose greys, blues and creams to create a soft colour scheme and bring back the bliss into you living space.
Be Practical
Scandi design isn't just there to look pretty it uses space sufficiently and makes living practical as well as aesthetically appealing. With floating shelves and geometrically designed storage units, you can utilise small spaces while keeping a clean and sleek appearance.
Storage isn't just about putting a basket in the bottom of your cupboard to keep your pyjamas in it's about making that basket feature of your décor itself and creating art from organisation.  
You can do this with simple styles such as statement shoe racks or clothing rails to keep you from corners of clutters and inspire you to be creative with all kinds of spaces.
Revel in the Rustic
Designs that look a little aged without looking antique are a key feature in Scandinavian homes. Naked wood and worn leather are a great way to add a little hugger into your home and bring you a closer with its warming shades and natural feel.
Scandinavians appreciate long lasting quality with a charming authenticity as well as modern features so with the right balance you can achieve an attractive Nordic interior while being efficient with space and experimenting with design. A chunky knit throw or sheep skin rug will give you that air of soft sheltered cosiness and classic hygge feel.
Get the light right
If you've visited the lighting section of Ikea you'll know how original Scandinavians can be with setting the mood of a room.
With Japanese inspired designs of hanging lanterns that disperse a soft candle lit hue and classical chandeliers with a modern geometric twist, there's fun to be had when it comes to brightening up your room. And whether you're looking for houses for sale in Harrow or you've lived in the same place your entire life you can spruce up any space with a Swedish style bedside lamp. Because nothing shapes the mood of a home more than the light that fills it.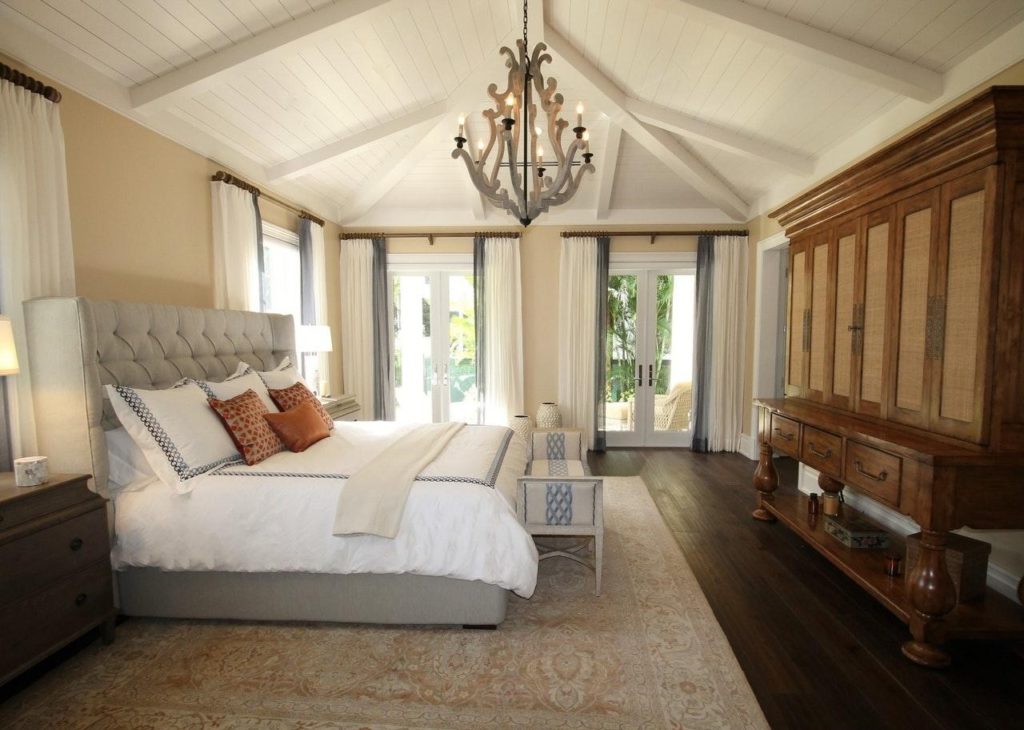 Scandinavian design is one that won't be going out of fashion any time soon with its sleek lines and monochromatic colour schemes. While you can play around with the old and the new the Nordic way of living is all about creating a calm space without distractions, however big or small your bank account may be.
From shared ownership properties in London to country houses in the Lake district this design will work with any style of house and any budget with plenty of decorations you can make yourself if you have a bit of time on your hands.
So even if it's just making a technology free room where you can enjoy each other's company without be reminded every two minutes about work, take some tips from these knowledgeable Nordic folk. They seem to know how to not only make a home a work of art but also to make a home the happiest place in the world.