They may be young but that doesn't mean you should overlook your kid's bedroom as a place for a design makeover. After all, childhood is when a kid's imagination is at it's peak and running wild. Here are some top lighting ideas for a kids bedroom, to make the space shine its brightest.
Fairytale Fantasy: Fairy Lights
If your daughter is excessively girly and loves all things pink you might want to consider a bedroom that has delicate, fanciful lighting to continue this theme. Festoon lights strung up against a wall or across the room are a beautiful way to continue the fairytale theme without resorting to the cheaper fairy lights alternative.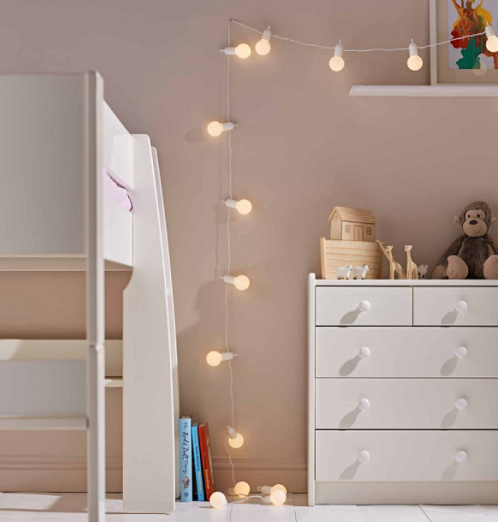 Photo credit: Lights4fun.com.
Night time Wonder: Night Lights
If your son or daughter is afraid of the dark it can be helpful to create a sense of wonder for them each time they go to bed at night. Choose a lamp or night light that has inserts that make patterns on their wall. A variation of the classic glow in the dark stars, without the residue left on your ceiling. This beautiful pumpkin shaped night light projector with ambient lighting should help.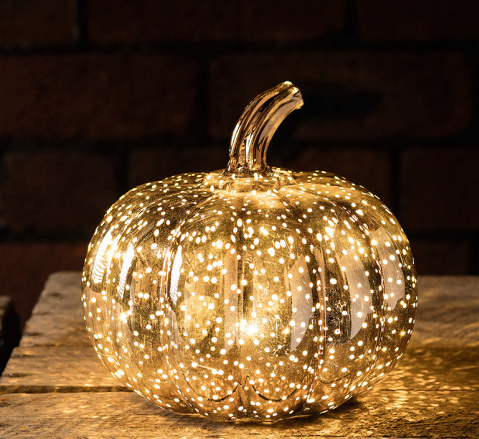 Photo credit: Lights4fun.com.
Space Odyssey: LED Strip Lighting
LED strip lighting, especially under a bed or under a desk, can really create a futuristic space-age effect to any room. If your kid is interested in science, they will love the way this trick looks. Choose a warm gold strip light for under the bed and create the illusion that the bed is floating on air. Or place some pink or blue in your child's closet shelving. It's a low cost idea that can have a massive effect.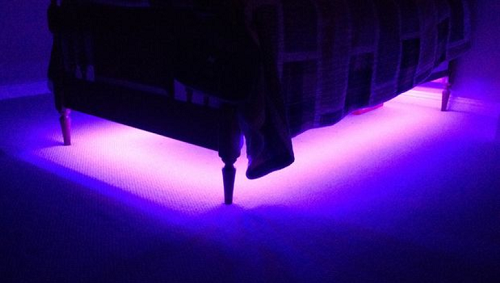 Photo credit: Instructables.com
Nautical Needs: Anchor Rope Lighting
Last but not least, if your son (or daughter) is interested in being a pirate, or you just want to add a nautical, sailor look for the bedroom, lighting that includes 'anchor rope' is the perfect way to create the theme. Choose a pendant lamp that hangs by a rope, or choose a desk lamp, that looks like a ship's lantern.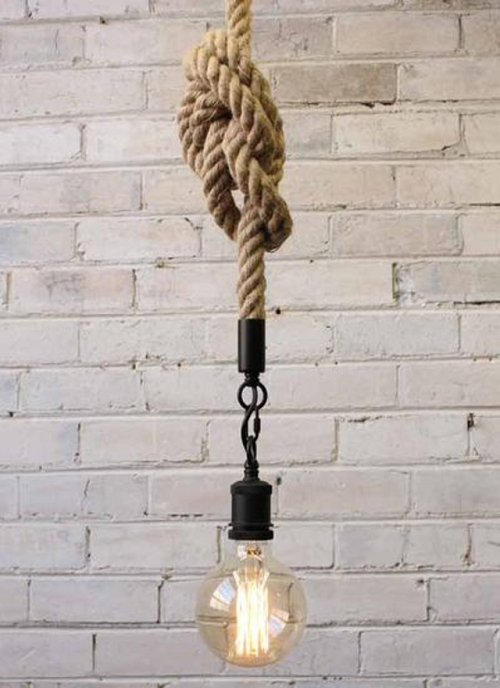 Photo credit: Fat Shack Vintage
Those are four top decorating ideas for kids bedrooms. With a little imagination and effort you can transform a child's bedroom into a wonderland that makes them feel safe and happy each day and night.  find more additional resources here.
*Anna writes for thelightingoutlet.com.au. The Lighting Outlet specialises in comprehensive lighting solutions for any type of lighting situation be it interior, exterior, commercial or industrial lighting.