Lighting is always a key factor to the mood of a room, whether you realise it or not. Think about how the harsh white glow of a tube light creates deep shadows on your face, whereas the warm brightness of candlelight creates a romantic and intimate atmosphere. With just the right shade, shape, and positioning for your lighting scheme, you can transform a room with the flick of a button.
Many people when they think of LEDs still think of the harsh white lights they used to emit. Or worse, they think of the bright red and green lights that shine from their alarm clocks first thing in the morning. However, LED technology these days has transformed. Now, you can get LED lights in warm yellows, pinks, and whites. Not only that, LED lighting is now the cheapest form of lighting, when you compare their lifespan and the overall energy use with that of CFC or incandescent bulbs. If you are looking to decorate your house with lighting, LED is the most affordable and energy-efficient way to do it. You can visit Bright Lightz to learn everything about the LED Lights.  So, without further ado, here are some of the latest in LED lighting trends for the world of interior design.
LED Strip Lighting on Feature Walls
LED strip lighting refers to the LEDs contained in a flexible circuit board that's often hidden along wall skirting or in ceiling joinings, to subtly but brilliantly light up a space. LED strip lights are excellent for illuminating your backsplash or adding accents of soft colour to feature walls. Depending on the colour of your wall, you can create endless colour combinations. Think, blue lights shining against a reflective cream colour, or warm gold light against a light and pretty pink. The possibilities are endless!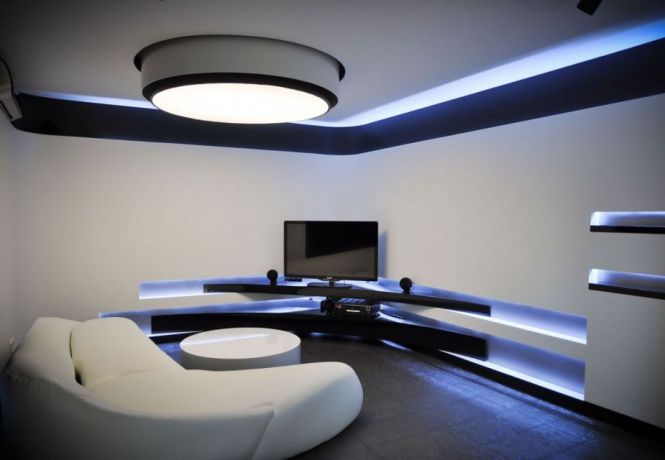 LED Tubes for Your Vanity 
This option might seem a little, well, vain, but if you like a well illuminated mirror, make no apologies! LED lighting tubes, battens or wall lights are the perfect way to brighten your vanity mirror because LEDs generally omit little heat thanks to their heat sinks and the fact that they are an energy efficient bulb. This means they won't expose your mirror to high temperatures and if you accidentally leave the lights, on they won't burn you if you touch them. Place a single batten over the top of a mirror, tubes on all sides, or go old hollywood in style and use individual LED bulbs placed in a custom frame to create the old fashioned, starlet dresser.
LED Kitchen Islands
This effect involves LED lighting around the base of your kitchen island or between the tabletop and skirting. A highly modern look, if you place LED lighting around the base, a cool optical illusion is created and your island appears to float or be rising up. For this trick, we recommend using LED light strips that are cool in colour, such as faint purple or blue if you want a glamorous 'nightclub' feel. If you choose warmer colours such as light pink or gold, you can create a halo effect that's angelic and even a bit space-agy. If you choose to add lighting that shines from under the island's tabletop, just note it will create a wider beam of light across your island's cabinetry. Very useful if you want to make a strong statement with your lighting.
LED Beds
Last but not least, consider LED lights for your bedhead. It may seem unconventional, but there are so many different ways you can use LEDs around the space where you sleep. Have a strip placed above or on your bedhead as a reading light. Better yet, make it touch sensitive, so at the end of the night, all you have to do is touch it to turn it off.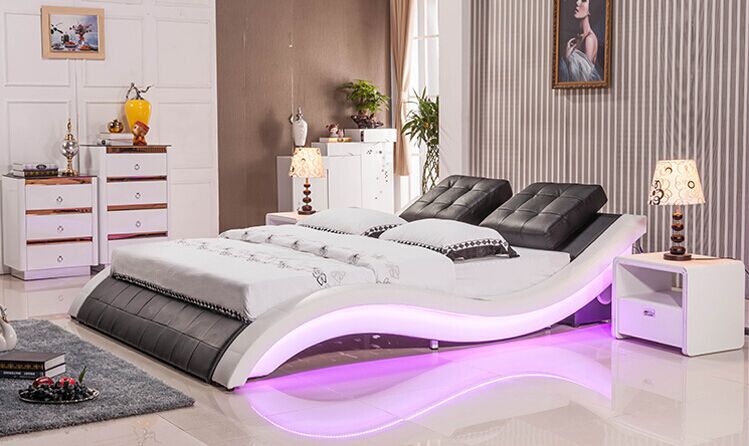 Alternatively, going with the space-age theme from earlier, you could consider placing LED lights around the skirting of your bed base. This creates the illusion that your bed is floating. While the look is not for everyone, if you're someone who likes cool technologies, or wants to illuminate your room when the lights go off, this can be a really great option. Think gold lighting in an all white room. The added benefit to this is, if you drop something at the base of your bed – you won't need a torch to find it!
We hope we helped inspire you to decorate with LED lighting, as a cost effective source of illumination. LEDs are a great option to creatively light up your home and set the mood, tone, and intention of any room.
*Anna writes for thelightingoutlet.com.au. The Lighting Outlet specialises in comprehensive lighting solutions for any type of lighting situation be it interior, exterior, commercial of industrial lighting. 
---
Search Queries
ideas for led light strips
cool things to do with led light strips
led lighting ideas for bedroom
led lighting ideas for home
led lights decoration ideas
led lighting ideas for living room
cool led light projects
led light decoration design