If you come from a family of many uncles and aunts and you visit at the same time, you will agree with me that getting beds to sleep on might be an issue. But having a portable bed may be an excellent way to greet and accommodate your guests.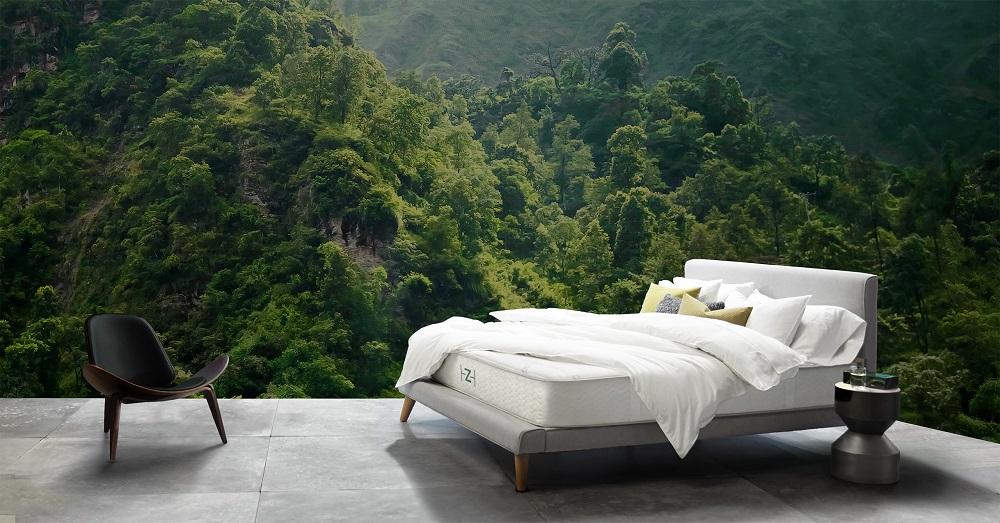 However, portable beds can be a bit difficult for an adult as they are entirely different from portable beds for kids. Some beds can be packaged and thrown away easily when not in use, while those that become sofas are folded. Have a read on some of the below listed portable design beds
J-life Japanese traditional Shiki futon
This is one of the best Japanese futons on the market. This futon is very different. You cannot fold it into a couch, like the usual futons you know. The traditional Japanese futon J-Life Shiki is the ideal choice if you have a small room or want to create more space. The product can be deposited on the ground at night, while during the day; it can be rolled up and stored away. The Japanese product comes with a five-year warranty. It is durable and well padded, so you do not have to worry if you will feel uncomfortable when you are on the futon.
Advantages:
This portable design bed was used in ancient times and was designed to help improve sleep. The product does not include foam, wool, springs or other synthetic materials. The futon is made exclusively from natural cotton, and its outer surface is made with poly duck.
It offers portability, but it does not lack comfort and support for those who sleep on it. Unlike other portable design beds described here, folding a Japanese futon requires you to roll it up, which is safe and straightforward.
Disadvantage:
The product is not ideal for outdoor use because of its weight.
Corner Housewares iBED
Housewares iBED portable beds are a good option if you usually have to take care of where your guest will sleep. The iBED corner Housewares is easy to fold and stored in a folding wardrobe. The bed measures 36 "x 31.5" wide and 5.5 "high, 74", 5 "W x 31.5" W x 16 "H when lying down.
The product is manufactured to provide comfort whenever in use. After use, it can be folded and stored easily until the next visitor knocks on the door. Also, it is not necessary to worry about the type of pillow to use, as long as the pillow gives comfort to your guest.
Advantages:
No prior assembling knowledge is required. This portable designed bed is delivered to your home fully assembled. When not in usage, it can be folded, stored in a closet or under another bed, maximizing space and bringing comfort to you or your visitor.
The corner houseware iBED is equipped with soft, elastic foam net of high quality. This is included to give you more comfort and support. Also, the feet of the bed is locked so that you do not waste your time turning the bed on its feet.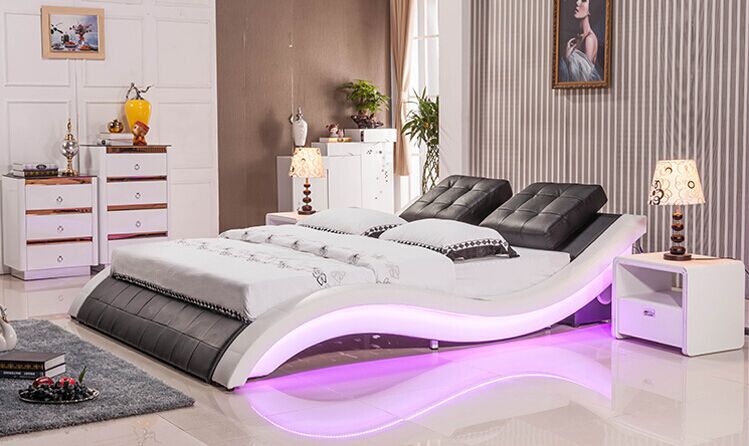 Disadvantage:
The bed may not offer comfort and support to people who are on the plus size. It would be nice if the bed had more quilting and weighed more to make it stronger and durable.
It is designed to be used occasionally, which makes it an incorrect parameter if you want to use it frequently or every day. Be careful when folding the product; you could hurt yourself.
Millard Premium Folding Bed
This is an ideal option if you want to maximize attic spaces, dormitories, and family homes. It weighs more, which makes it very favorable, unlike most portable design beds. If your unexpected guest is a college kid or a grown-up adult, he/she will find it comfortable and supportive.
The Millard Premium foldable bed features a viscoelastic foam mattress for added comfort and a more robust structure to accommodate a more extensive visitor. No need for assembly; all you have to do is screw the wheels, and you are good to go. The memory foam mattress has a thickness of 12 inches and a size of 75 x 31.5 x 16 inches.
Advantages:
The bed has sturdy bedding that weighs more than most options available on the market. It's a great choice if your guest is on the plus size. The mattress foam mattress helps to increase comfort.
The bed is straightforward to install without having to worry about hurting during installation. The feet are stable at each end of the bed, so do not move while you sleep at night.
An essential advantage of the Millard Premium Bed is the simple design of the assembly. All that remains is to screw the wheels, and everything is done.
The bed base is fully assembled and does not require the use of additional tools. All you need do is tighten the wheels, and the bed is ready.
Disadvantages:
Inadequate construction bed construction appears to be somewhat reduced compared to other options.
Twin Sized SoundAsleep Dream Series
The SoundAsleep Dream Series inflatable mattress has a carrying case for easy carrying.
It weighs 13.5 kg and measures 73 "x 38" x 18 "thanks to the double height bed.
Advantages:
Waterproof: The mattress is very thick with a waterproof lining and perforated multilayer material.
Sustainable: This bed features ComfortCoil technology with 21 internal springs to help support. Allows the mattress to stay sturdy and flat for a better night's sleep. It also has anti-slip protection to prevent the bed from slipping at night.
Warranty included: The bed has a one-year limited warranty.
Disadvantage:
Assembly required: The bed is not entirely assembled but has an internal pump with one click to facilitate inflation and deflation. The manufacturer claims that it can be inflated in three minutes.
Bottom Line
Are there portable design beds? Yes. We just listed a few. There are several portable design beds on the market, all you need do is go through the specs and pick one that suits your needs.