Are you aware that it's actually possible to make your lawn more attractive and environmentally friendly at the same time? Yes, you heard it right. With a smart landscape design, you'd be able to lower your energy bills and be able to save a lot. Whether this is your primary home or an investment property, making these changes will only help you in the long run. Here are some of the best ideas that you can consider.
1. Trees Play a Major Role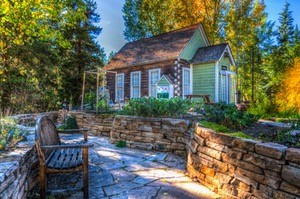 During the summer, our energy bills spike up as we try to keep the temperature cool with the help of an HVAC unit. However, are you aware that there's a more practical solution that wouldn't even cost you a penny? Shade trees can cool the yard by as much as six degrees; which means it could also reduce the indoor temperature for up to 25%. Additionally, a cooler house could also make your air conditioner run 10% more efficiently all throughout summer. This would extend the life of the unit, and you don't have to worry about any repair nor maintenance at all.
2. Be Open to the Idea of a 'Dead Space'

Planting shrubs, vines, and bushes near the walls of your home is a great way to trap an insulating pocket of 'dead air.' This would allow you to regulate the temperatures in all seasons. Additionally, you should position your plants at least a foot away from each other and to your house. This would allow them to grow to their maximum size without having any problems with your foundation, or seeing pests invading indoors.
3. Arrange the Trees Properly

Just like what has been mentioned earlier, trees are important for energy conservation and it's something worth considering for properties that are big. As you strategically position your trees, know that it's more than just placing a single tree in optimal solar positions. Your goal is to create a landscape that offers a wide range of plants that would blend with the conservation trees. These would make the landscape a little more appealing. For diversity, grooves are perfect, and they could also protect your investment from unexpected loss due to bad weather, pests, or disease.
4. Know the Difference Between Deciduous and Evergreen

A lot of professional landscapers prefer deciduous trees over evergreens because they offer direct solar benefits to the property. During the summer, their abundant leaves provide ample shade, and during winter, these leaves begin to shed, allowing the sun to shine through.
5. Landscape for Sunlight and Radiant Heat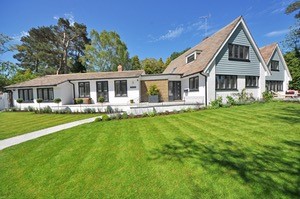 If you're living in cooler areas or northern climates, then it's essential for you to allow the sun to penetrate the southern portions of your home, especially during winter. Experts believe that radiant heat, as well as natural daylight is a great way to conserve energy. Likewise, if you don't have to worry about the winter winds at all, then it's not needed to plant some shrubs and trees on the southern part of your home.
To prevent experiencing any problem later on, make sure that you conduct an extensive research about your region first.
6. Vegetation for Shading

Beautiful vines, trees, and shrubs are available in several sizes, shapes, and densities. Rest assured that you'd find one perfect for your landscaping needs. If your purpose is to block solar heat during summer, but let it pass through during winter, then deciduous trees are a top choice– just like what has been mentioned earlier. On the other hand, if you'd want to shade the walls of the property, then vegetated trellises are ideal. Another thing that's worth noting is that although it takes quite some time before the trees can fully grow, and if you want to moderate sunshine right away, then vines that clamber up should also be strategically placed on the trellises.
It's also possible to make your shading device more functional than it already is by growing vines that don't only provide shade, but are also fruit-bearing or produce vegetables. Edible vines, like winter squashes, scarlet runner beans, and luffa squashes are just some of the fastest growing vines available. Ornamental vines can also be a choice, especially if they could give food and shelter for wildlife, such as birds.
Final Words


By making your landscape environmentally friendly and energy efficient, you'll be able to lower your energy bills in the long run. You simply have to learn how you arrange your plantings to enjoy maximum efficiency and reduce the cooling costs as well.
---
Incoming Queries
eco friendly landscaping companies



landscape design techniques that benefit the environment



eco friendly landscaping products



sustainable landscape design principles



what might a building designer do to reduce energy consumption in a building?



describe a design feature for a residential structure that would likely result in reduced water use.



eco friendly landscape architecture



sustainable landscaping practice