Flowers enhance the office spaces and add color to the room. They also add value to the room especially when arranged in such a beautiful design.
Aside from turning the office spaces into impressive and attractive area, flowers are also known to enhance the color of the room, boost the employees' mood, increase their productivity, and reduce stress and sickness from staff by cleaning the air.
There are many benefits to enjoy whenever fresh flowers are around. If you plan to use flower subscription in the office to increase productivity of every employee, here are the most recommended floral designs according to corporate florists:
A bouquet of mixed flowers is a floral design filled with colorful flowers. It will not only help boost the mood of people around it but will also inspire everyone to feel good while working. Positive vibes encourage the staff and employees to work in harmony, without the stress and fatigue, thus bring out the creativity and productivity in everyone.
With mixed flowers to brighten up the room in vivid colors and natural scent, the office is a place of success. If you want to make use of the floral designs in the office in order to have an increased production, do not hesitate to consider adding bouquets of mixed flowers in the workplaces.
Potted flowering plants and green plants are an ideal way of floral designs that can be used to decorate the office and workplaces. If you want to add a touch of floral and nature to the places where you and your staff work, you can always turn to the potted plants.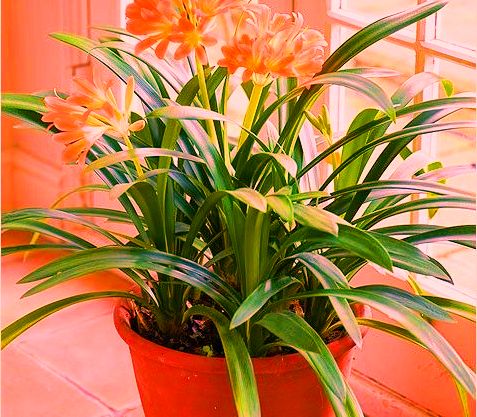 These are known to increase productivity because green plants and fresh flowers help purify the air while giving everyone a boost in mental creativity, cognition, concentration, and critical thinking. When you need something to motivate and encourage your employees to do more and bring out their full potential, you will never go wrong with potted plants and flowering plants.
Among the top recommended species of plants and flowers for offices and workplaces are the Sunflowers, Orchids, Bird of Paradise, Anthuriums, Peace Lily, Snake Plants, and Ferns.
Hanging flowers and green plants are just great for your office if you have limited spaces. These interior decorative pieces are sure to bring out the best in every employee for increased productivity. Aside from adding designs to the office spaces, these types of flowering plants, as well as green plants, can reduce stress by boosting health and moods.
They are also known to increase happy feelings and thought which lower down anxiety or tiredness from routine work. Being around these floral designs are beneficial in many ways.
The florists can give you the most ideal type of plants and flowering plants that you can hand in some parts of the office for decoration purposes and for improvement of employees' performances. 
Succulents in terrariums are not the typical green plants or flowering plants that you can have for the office. They are a great floral design to suit minimalist office structures and interior designs.
The beautiful little plants in glass vessel add a wonderful floral touch to any desks and tables or countertops, giving unique and impressive appeal to everyone.
More than that, employees and staff are more inspired to come to work and do their job each day, thus increase productivity. These succulent terrariums can be added to other flower arrangements in the office to make the decorations more glamorous.
Dish gardens are another option if you want to keep your office desks to look wonderful and the office a lot cozier. Dish gardens come in various designs and plant assortments.
Most of the dish gardens are in a wooden basket as base and it adds beauty and attractiveness to the design. You can have the perfect design for your office if you intend it to increase the productivity and performances of your employees.
All the beautiful plants to add in a dish garden can be customized, too, through the florists. Do not hesitate to ask your florists for the best dish gardens to use for your office spaces or workplace, especially when you want to use the decoration to boost productivity of your staff.
Silk flowers are a great choice if you want to keep indoor blooms with the same beauty and elegance as the real flowers. Silk flowers come in wide array of colors, sizes, designs, and arrangements. They are long-lasting, too.
Aside from beauty, they also do not wither and get disintegrated easily in the cold. The petals and pollens do not cause allergic reactions to people, too, which make it an ideal option for office interior designs. When it comes to aesthetics and attractiveness, silk flowers are made to adorn the office spaces and rooms.
Silk flowers, although they are not real, can also motivate people to be their best in whatever they do. The bright colors and the eye-catching appeal inspire everyone to be productive every day. You can get the best silk flowers at the florist's shop. You can also ask for recommendation on the right arrangements suitable for the office environment.
The colorful and bright flowers, whether arranged in simple floral bouquets or in glamorous designs, are great to keep in the office. The flowers make the office desks more beautiful and the employees more productive.