Looking to have a beautiful and alluring garden? Then here we are with 7 tips to make your garden look majestic.
"A garden is a thing of beauty and a job forever." – Richard Briers.
Owning a designed garden is like a dream come true for every nature lover. A perfect garden is not only a treat to the eye but also makes you happy.
A perfect garden is one, which is relaxing, easy to move through, and maintain. Coming up with great garden design ideas requires creativity, passion, and love for plants.
Having a pleasing and attractive garden is quite simple. You only have to follow our tips and enjoy a lively garden of your own or try Crestline garden experts.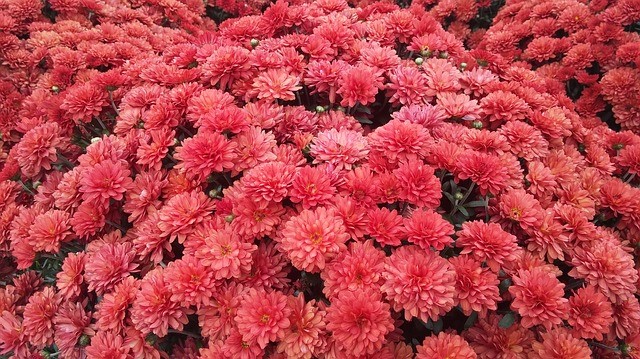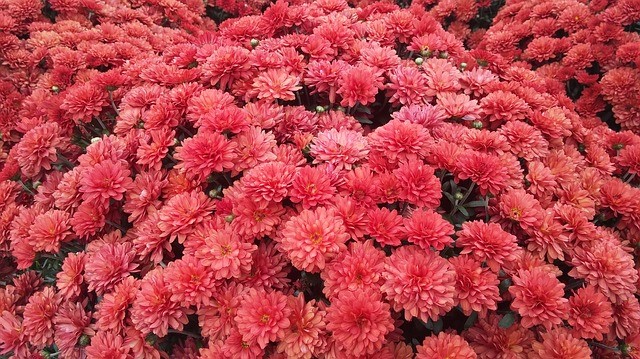 Add a Splash of Colours
Colour splashes add variety, focal points, and contrast to your garden. Try to show annuals as well as perennial bulbs. Cosmos, sunflowers, marigolds, hydrangeas, for example.
You don't need to plant flowers directly, though. A large variety of vegetables and vegetables also have lovely flowers. These include (purple) chives, (white) spring onions, (yellow) dill, (purple to pink) thyme, (purple or white) basils, (red) pineapple sage, (purple) rosemary, (white) rocket, as well as all flowering fruits and vegetables.
Your garden will also attract beneficial insects, which will help you in keeping the pests away. For any garden, flowers are a 'win-win.'
Create Plants According to Your Theme
For greater effect, build a set of plants which have the same flower or foliage color. It is a really easy trick for enhancing the color of your garden. Just stand back, then have a glance at your garden's colors now. For a greater effect, you can consider switching them around?
Plant along the edges of a garden bed with a border vine to accomplish this basic technique.
Try Garden Art
Any ornament, set, treasured discovery, or anything you make can be garden art. It reflects your personality along with adding character to your small room when you add decorative pieces to your garden.
Have you got a damaged wall that you want to hide? Can't you paint the outside walls? If these are the cases, then as a backdrop for your plants, consider hanging a bamboo blind.
You can also have some fabric in a contrasting color for a timber frame and then put your pots and furniture in front.
This is the best movable decorating at a minimal cost. It will help you to make the most of your outdoor room. You may use this indoors as well.
Use Colorful Pots for Plants
Feature planters may assist in drawing the eye upon a focal plant/on a region. A planter is a clear example of the fact that- 'less is better' with a splash of color. Do you own a heavy pot or a pretty fruit tree pot or a favorite plant? For showing this feature as most important, you can use design techniques.
You can establish superiority with the one pot, which you wish to highlight, as the main attraction by comparing the size of the plants or pots you surround it with.
Ensure that the pots that you put are comparatively smaller in size than the focal pot around it. This is because our eyes focus on the middle first and then we run a check on the rest of the garden. This helps to establish harmony.
Avoid Cluttering in Your Garden
If you have very limited space, but you wish to grow many plants of different kinds, this could be demanding! Overcrowding is never an option as it will make your space untidy. Try to match the plants that you select with hard surfaces and try to avoid too many materials at the same place.
Grow plants indoors as well. Because these look great if you have a spacious room. Moreover, you can even grow indoor plants only at the nook of your room.
To empty the floor space of a balcony, use vertical spaces like walls, railings, containers, and hanging baskets.
Plants that are Easy to Maintain
It is understood that certain plants need less maintenance than others. So you must opt for planting the ones which require less time to grow! The gardening experts advise growing vegetables like onions, peppers, basil, chard, tomatoes, and bush beans.
Proper Watering
Ensure that you give a lot of water to young plants, but still stop wetting the leaves of the plant! Wetting leaves would lead to rot, mold and you will end up with a weak plant. When your sprouts start growing, make sure you give them an inch of water every week. That is the general rule of thumb.
That's all! Now you know how to achieve the perfect and great looking garden. Follow these tips, and if you have anything to add, use the box below.