Winter is coming and you love your garden. You've spent countless hours and money on making that backyard is what it is today, and you don't want it all to go to waste by winter freezing your plants.
Planning for winterizing your garden can be rough, especially if you've already had an overly cold night pass through. 
There is a lot going on underneath the ground including processing of organic materials into nutrients by microbes. This is to fortify themselves ready for winter, but you can help them out too by taking precautions sooner than later.
If you ever decide to sell your home, you don't want to have the buyer love the interior, and then dread them looking into the backyard with dead plants everywhere. 
The following are 5 ways to prepare your garden for winter: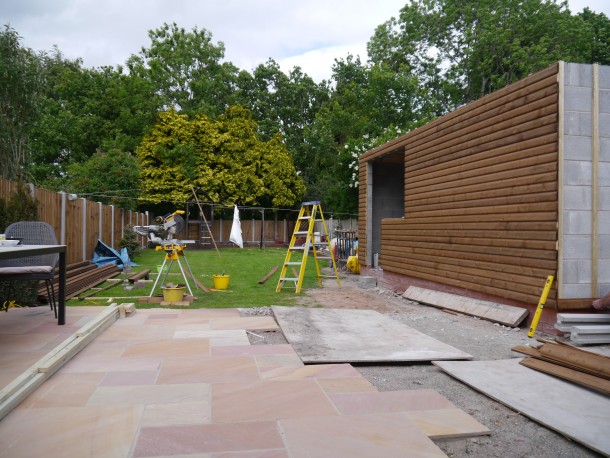 Start Mulching Perennials
Do your research on the species present in your area? Perennials that are favorable in your area won't take up much effort in preparation for winter. Some regions experience extreme winter temperatures that may cause plants to move out of the ground.
In case of such areas you can add mulch around your perennials when completely frozen.
The mulch should be 6 inch and can include straws and chopped leaves. Do not remove dead leaves from plants as they protect the roots from cold. Leave the dead leaves until spring.
You may prefer a tidier garden which will require you to cut the perennials after their leaves have withered due to the frost. However, remember to add mulch which acts as protection.
Extend Life of Annuals
There are two types of annuals, the warm annuals and cold annuals. Cold Annuals survive for one season as they can't handle freezing temperatures. Some grow better and bloom in cooler temperatures. They include; blue lobelia, snapdragons and ornamental kale.
Warm season annuals survive during high temperatures. Such include; impatiens, zinnias, and French marigolds. It's however possible to extend their lifespan by covering them with the polyspun garden fabric that protects during light frosts.
Dig Up Tender Bulbs
If you plan to save plants that have turned their leaves to brown you should dig them up.
Wipeout excess soil but do not wash them at all. Water may lead to dampness that could cause rotting during storage. Before storing them give them at least a week to dry.
Afterward, you can transfer them to breathable containers. Prevent tender bulbs from touching by covering them with sawdust and old newspaper.
Start Pampering Trees and Shrubs
Ensure trees and shrubs have enough water before the ground starts freezing. When the ground has frozen add 6 inches of chopped leaves or any other organic material. The purpose of organic material is to retain moisture and also protect roots from freezing.
Trim any damaged limbs as snow could make it worse. Take up shade cloth shelters and burlap screens and use to shield broad leaves and evergreens from winter winds.
Package Your Roses
It is important to know the types of roses you have in your garden. Some roses are easy while some are hardier.
Shrub roses are easiest while hybrid tea roses are hardier. Hybrid tea roses need extensive preparation since they are easily affected by winter cold. Shrub roses are easy to grow and care.
To prepare your roses for the freezing ground ensure you water them. Do not cut or fertilize the roses. Protect the root balls by piling up soil around the base area. This will offer protection against heaving frost.