Is Home Maintenance Really Important?
As a homeowner, it can be easy to overlook minor repairs or routine maintenance, especially when you are short on time and money. But over time, these problems can cause the building to deteriorate. Your home is one of your most valuable assets and it's not worth putting off repairs and routine maintenance.
When these issues are left unresolved, it can cost you a lot of money in repairs and replacements. Also, living in such a home can be a hazard for you and your family.
It's important to regularly maintain your house, especially if it's old or if you're planning to sell it or rent it out to tenants soon.
To understand why you need to focus on maintaining your, we've put together the many benefits of regular home maintenance in order to make up the perfect home improvement guide.
Our Comprehensive Home Maintenance Benefits
1. Home maintenance saves you time and money
Maintaining your home may seem like a time-consuming and expensive task. But in the long-run, it actually reduces the time and money spent on major repairs.
The truth is, minor repairs are much quicker to carry out and less expensive compared to extensive ones. For example, it's better to spend a few hundred dollars to repair or replace a roof than paying for expensive damages when it collapses.
Regular home maintenance will also greatly reduce the need for future repairs. When undertaken in a timely and regular manner, it can save you time and money.
2. Home maintenance enhances your safety
Not keeping up with your home repairs can pose a hazard for you and your family. A leaking roof can cause damage to the ceiling and also lead to mold growth. A dysfunctional plumbing system can lead to blockage in the main drainage system.
A faulty electrical appliance can cause a fire, which may lead to property damage or even deaths. It's therefore important to practice regular home maintenance for the safety of your home.
If home maintenance isn't something you can handle by yourself, you can always hire a professional.
3. Regular maintenance can increase your home value
One of the benefits of performing regular home maintenance is that it increases your home's value. This is especially important if you're planning to sell your home in the future. Your home is an investment and you certainly want the best return for your money.
Carrying out renovations, upgrades, and proper upkeep can help raise your property's value. In fact, most real estate investors will pay more for a well-maintained home.
You can upgrade your kitchen, install a modern bathroom, install a new floor, repair the roof, replace broken appliances, and in general, fix all the repairs.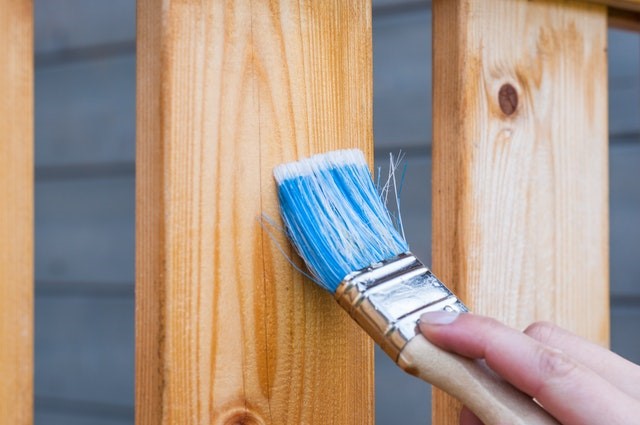 4. Enhances the curb appeal of your home
In addition to increasing your home's value, regular home maintenance can improve the aesthetic appeal of your house. Truth be told, a well-maintained home is attractive and very comfortable to live in. Prospective buyers and property investors  will have a positive first impression, which will make them more likely to purchase your property.
In addition to renovating the house, you can also enhance the look of your landscape. You can plant more trees and flowers, install a new patio or renovate it if you already
have one, and trim the grass.
5.  Home maintenance will minimize energy consumption
A faulty heater will consume a higher amount of energy. Not cleaning the evaporative coils under your fridge will make it harder for the appliance to cool your food. As a result, it will consume more energy.
The same applies to a faulty air conditioner, kitchen appliances like electric cookers, machine washers, including others.
Turning off these appliances isn't enough- you need to have them fixed or replaced to reduce energy consumption in your home. Have a professional inspect all appliances in your home to make sure they are operating at optimum efficiency.
To reduce energy consumption also, consider upgrading older appliances. This is because these appliances have a higher energy consumption compared to modern models.
It's also important to have the electrical wiring inspected. This will help identify potential problems before they cause any extensive damage.
6.  Reduce stress and improve your quality of life
Nothing is more stressful and overwhelming than fixing one home repair after another. There are so many costs involved in these repairs and they can be time-consuming as well. Regular home maintenance can help you avoid the stress that comes with the numerous home repairs.
Keeping up with your home maintenance can also greatly improve your quality of life and that of your family. It'll give you peace of mind and confidence knowing that your home is safe, comfortable, and beautiful.