We all want to upgrade our lives by buying a better car, having a high-level job, or renovating a home. There is nothing harm in aiming for a better lifestyle, but you need to know different factors before doing anything.
When it comes to home renovation, you have to plan everything to ensure a hassle-free and smooth process. Firstly, you need to address your renovation needs to plan your budget accordingly.
Whether you want to repaint the entire home or change the interior design, you should be clear about what you want to do. It will make things easier for you to plan and arrange everything as per your needs. 
Getting professional assistance during home renovation is mandatory. Renovation Experts can provide a better insight into which portion of your home needs remodeling and which does not. Let's say if your home exterior is in perfect condition, then there is no point in spending money on it. Let's find out what factors you have to consider during a home renovation.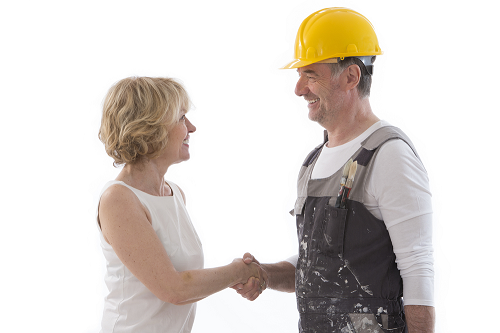 Discuss Everything with your Contractor
One of the initial steps while starting home renovation is to discuss everything with your contractor in detail. For example, if there is any issue regarding water leakage in the house, ask him to refer a competent water damage advisor to address the problem effectively.
Similarly, if there is any issue regarding the electrical wiring, you should also let your contractor know about it. You should understand that home renovation is not only about revamping your home's interior or exterior designs. But you also have to fix all the issues of your home to ensure that nothing disrupts your daily life schedule. Before starting a home renovation, make a list of all things that need to be fixed.
Focus the Budgeting
The most integral part of the home renovation process is to plan your expenses according to your needs. Most renovation projects take longer than usual expectations, increasing the cost. So, you should always keep around 15 to 20% extra other than the total renovation expenses. One of the efficient ways to plan your expenses is to sit down with your contractor and discuss your preference. If the budget is going out of your range, you should cut back some things from your renovation list.
Be Prepared for Everything
An old architecture requires a lot of work, so you must be mentally prepared for the unexpected. For example, you do not know what is behind those walls you are opening up, so you have to make necessary arrangements to handle any situation.
The latest construction designs are organized and accurate, but it does not mean that everything will go according to the plan. For example, during renovation, you may find out that your main water supply line is burst, which is of no use any longer.
Start with Kitchen
The most important thing for homeowners is to know which order they should start the renovation. The answer is that kitchen is the right place to start the proceedings as it increases the resale value of your home. According to a study, homeowners can recover around 58% of the cost by renovating their kitchen if they plan to sell the house afterward. So, if you have an outdated kitchen, you should start a renovation from there.
Different factors are involved in the kitchen renovation as you may have to improve worn-out space or upgrade the old cabinets. Also, kitchen remodeling will generate more dust and debris, so you do not want it to damage the finish jobs or new paint later on. Kitchen renovation can last from weeks to months, depending on your renovation needs. You should set up a temporary kitchen in another adjacent area of your home till the kitchen renovation is not completed.
Be Clear About Design Ideas
As mentioned above, you have to be crystal clear about your different needs to avoid confusion later on. You should list your design preferences before finalizing things with the interior designer. You should dig deep down and find inspiring designs by going through home decoration magazines or websites to get a better idea.
With a clear mindset, you will not get trapped in the personal recommendations of the designer. Because it can differ from your renovation vision, it is better to do your homework by picking a particular design. Whatever design you choose, make sure to get things done in the planned budget. Some designers try to buy expensive materials to charge you for that. Do not let it happen, and stick to the materials and timeline that you planned earlier.
There are certain factors that you should know while planning for home remodeling. From finding the right contractor to planning the budget, you have to pay attention to everything to ensure everything goes smoothly. Also, have a solid backup plan to deal with uncertain scenarios during a home renovation. It will help you ensure that nothing goes off track in your renovation project.