Selling your old home can cause a lot of frustration. From moving out all of your old belongings, to making it look appealing to potential buyers. Before putting a for sale sign in the driveway, there are a lot of things you can do to your property to encourage home buyers to make an offer.
However, selling your old home doesn't have to be a stressful process. If you have the right strategy in place, and you get some good advice, you might find yourself enjoying it. If you are on a tight budget, and you don't want to break the bank preparing your home, don't worry, there are plenty of things you can do that can improve your home without having to spend a fortune.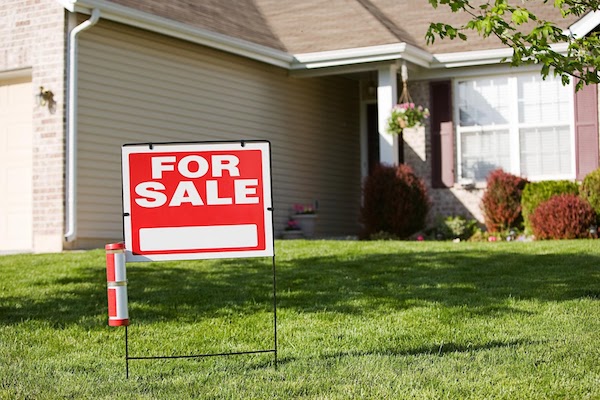 How to prepare your home during the pandemic?
During these unprecedented times, a lot has changed in the way we buy and sell property. Due to the ongoing pandemic, it's of vital importance that you sanitize your home, and that you do whatever it takes to reduce the risk of someone contracting or spreading the virus.
Before potential buyers arrive at your home to view the house, here are some things you might want to consider doing:
Face masks: Not everyone likes wearing face masks, but according to leading scientists, they can prevent us from contracting or spreading the deadly virus. Before you sell your home, it's still your property, so your rules still apply. If you want homebuyers to wear masks, put a box of masks at the entrance with a sign saying: "Please wear a mask while on the property"
How will the realtor show people the house?: If you plan on hiring a realtor, you will need a clear understanding of how they are going to advertise your old home. If they are going to hold an open house to showcase the property to potential buyers, you might want to know how many people are allowed into the house at any one time. We are advised to avoid large gatherings, so if a realtor is expecting a lot of people to show up, you should be notified in advance.
Repair minor damages
If homebuyers notice minor damages that you haven't got around to fixing, they might start to wonder what else is wrong with your home. If you have failed to fix a broken tap, alarm bells might go off in the buyer's head, and they might be reluctant to make an offer.
However, you don't have to spend all your savings on repairs. For example, if your sofa is stained, and you are finding the stain difficult to remove, instead of replacing the sofa, why not hire a professional cleaning service that specializes in upholstery cleaning. Unlike the average homeowner, these companies often have a wide range of tools designed to get stubborn stains out of upholstery.
Spend time and money making the entrance look good
When potential buyers first arrive at your home, they will inevitably have to walk through the entrance. First impressions are very important when selling property, so you will want to make the entrance look good.
By giving the front door a fresh coat of paint, and by adding some flowers and plants around the entrance, you could get off to a good start with the potential buyers. A tin of paint won't cost you much, and neither will some small plants and flowers, but it could make a big difference.
Invest in home technology
More people than ever before are looking to buy homes with home technology already fitted into the property. These home devices are readily available, and they won't cost you as much as you might think. Here are some of the smart devices worth investing in before putting your home on the market:
Smart smoke detector: These sophisticated smoke detectors will surely grab the home buyer's attention. Unlike traditional smoke detectors, you will be able to tell if there is a fire in your home, even if you are not there. These devices will send you a message to your smart device to let you know the alarm has gone off. If you invest in several smart smoke detectors, it will send you information on where the fire is so you can help your family escape safely.
At the same time, you don't want to overdo it with multiple smart devices because some buyers might struggle with modern technology.