A home warranty offers insurance against any home system or appliance that is covered under the particular plan. This can prove especially useful if you have multiple systems and appliances in your home that need protection.
While many folks may opt for extended warranty coverage, this is limited to individual appliances. And, these extended coverage options are typically only available from the retailer or the manufacturer of the appliance.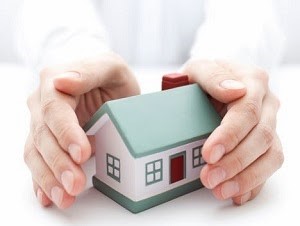 Luckily, you can shop online for home appliance insurance offers and get the best deal based on your budget and home warranty coverage needs.
What Types of Costs Do Homeowners Have to Worry About?
As a home owner, you are saddled with many costs. Besides for your mortgage, insurance, HOA and other daily, weekly, and monthly expenses, there are also home systems and appliances to take care of.
One of the big-ticket expenses in a new home is a refrigerator. Depending on the type of system you're looking for, top-mounted refrigerators can cost up to $600, while bottom-mounted refrigerators can cost anywhere from $800 – $1,500.
Nowadays, the trend is side-by-side refrigerators, owing to their increased capacity and fridge/freezer accessibility, irrespective of whether it is a 12v gas fridge or the regular type of fridge.
Those types of refrigerators can easily cost between $2,000 and $3,000 + depending on the quality, size, and brand.
Wide Range of Home Systems and Appliances to Purchase
Of course, home systems and appliances don't stop there. There are many other systems to consider. These include ovens, cooktops and ranges. On the bottom end of the scale, you could be looking at $300 – $400, but the upper end costs easily rise into the $2,000 + range. Your choice of electric or gas will also make a difference to the price you end up paying.
One of the more popular options nowadays is an induction range which costs at least $2,500.
Once the dinner is prepared, dishes will need to be washed. Dishwashers can cost as little as $250 on the low end, while other models can cost between $600 – $1,000.
The level of sophistication you can expect in home systems and appliances improves every year, making these systems and appliances important investments for your property.
What Happens When Home Systems and Appliances Start Malfunctioning?
Once you have factored in the costs of your refrigerator, icemaker, garbage disposal unit, microwave, dishwasher, washer, dryer, AC unit, boiler and the rest, you could be looking at well over $10,000 +.
Indeed, top-end homes are often kitted out with extremely expensive systems and appliances, which begs the question: What happens when these systems go on the blink?
For folks who purchase their home appliances brand-new, there's always the option of a manufacturer's warranty for the first year of coverage. Beyond that, you will have to take a long and hard look at how you wish to protect these systems and appliances from wear-and-tear.
One of the most popular ways to guard against the costs of repair, routine maintenance, and replacement of these systems and appliances is a home warranty.
Homeowners appliance insurance companies include the likes of Select Home Warranty, and Choice Home Warranty. Both these companies offer comprehensive coverage on a wide range of systems and appliances.
For example, you could enjoy coverage on Windows AC units, dryers, washers, dishwashers, water heaters, refrigerators, ranges, and microwaves.
There are typically a limited number of extended warranty companies, while there are dozens of reputable home warranty companies available. Extended warranty coverage offers limited plans, while home warranty coverage offers multiple plans.
Another factor to bear in mind is old appliances: What type of coverage is available, if at all? The cost of the annual premium typically runs $524 per year for home warranty coverage and $562 per year for 'limited coverage' extended warranty plans. Given the high costs of repair and replacement, these options certainly make sense.