3D HOME DESIGN ONLINE: BEST FREE HOME DESIGN SOTWARE DOWNLOAD
When buying a home, one of the most difficult things to do is to picture a property or a room differently than the way it is. Dimensions, colors, and layouts can make or break an interior design. Space Designer 3D makes it easier to imagine your interior design with 3D spaces and realistic furnishings.
Thanks to 3D technology, you can create your home online, change its interior design and walk through it to see if you like your new layout. And if you don't, you can edit it with a few clicks and see the result in 3D!
You don't need to be an architect or professional interior designer to create your 3D house and try different décor. Space Designer 3D makes it easy to draw your floor plan, either from scratch or over an existing floor plan. Adjust the position of your walls, add doors and windows: your home is now ready to be furnished!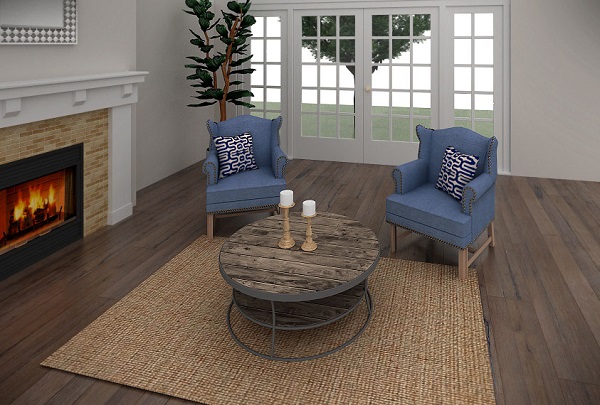 Space Designer 3D's catalog includes a lot of high-quality furniture you can use in your project. Items are grouped into different categories to make the search easier: bedroom, living room, office, bathroom, etc. Select the room you need and pick the furniture of your choosing. Drag-and-drop your furniture to place it in your 3D home. You can also find architecture and interior design tips on their blog, such as advice on how to avoid making mistakes when you design a floor plan or tips to design a home office.
DESIGN YOUR OWN HOUSE ONLINE
If you don't find the furniture of your dreams, you can browse through the 1500+ catalog of Space Designer 3D and edit the dimensions and colors of your favorite items. The application is often updated with new pieces of furniture, so keep an eye out for your next furniture crush!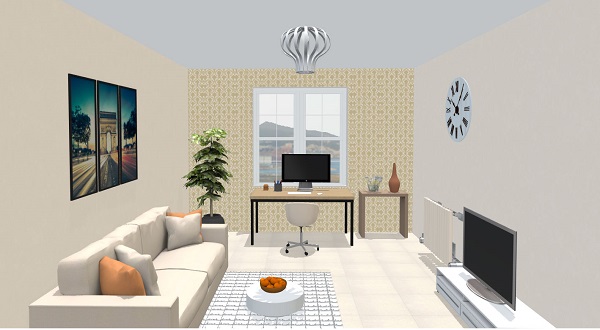 Your 3D home is taking shape, and even if you placed furniture it feels like something is missing? Add some flooring and wall material! Space Designer 3D includes a large material catalog, which ranges from parquetry to stones or tiles. Wallpapers are also available, to give a new life to your walls.
Don't stop at interiors: Space Designer 3D is one of the only apps that lets you create your outdoors as well. Garden, patio, pools or terrace, there are many outdoor pieces of furniture available to create the perfect spot for this summer.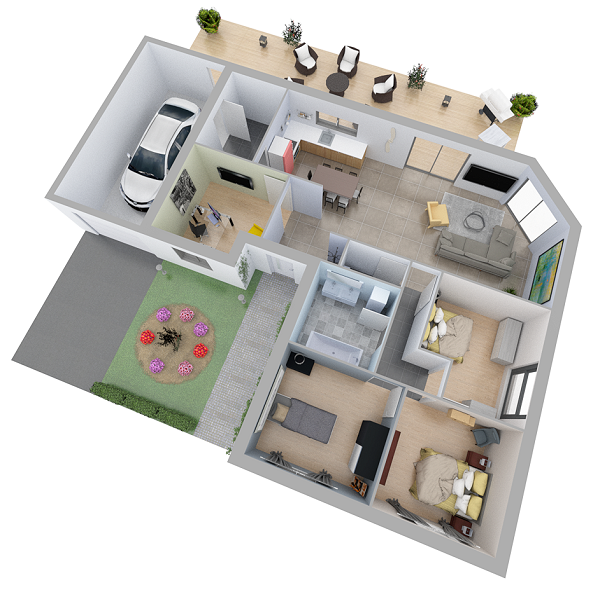 Once you are done creating your perfect interior design, it is time to walk through your 3D home in real time! Click on the "3D Walk" button on the upper right corner of the application to turn your floor plan into a 3D model and walk inside it as if you were there. The result is impressive: the furniture are realistic, and shadows had a little touch of reality that makes you feel like home.
3D HOME ARCHITECT
To dive even further into your project, you can use virtual reality headsets like Google Cardboard or Samsung Gear VR to see your project at 360° in an immersive way.
Last but not least: you don't need to download anything. It is completely browser-based, which means you can access it from anywhere with no download. Yes, anywhere, meaning it works on mobile and tablet as well.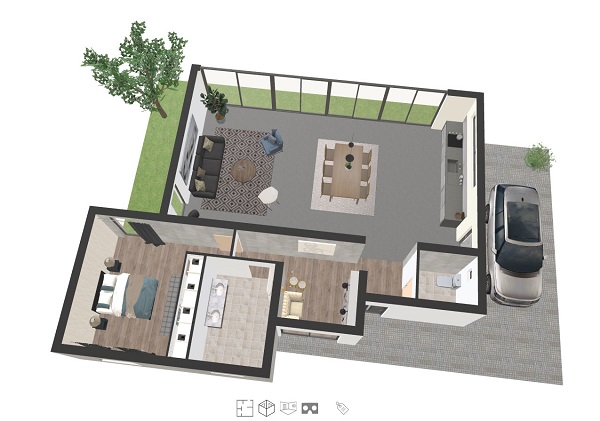 You too can have a first-hand opportunity to have a feel of this intelligent software by visiting https://www.spacedesigner3d.com