Improving your home to add value is necessary for successfully selling your home. Neglecting to complete necessary updates makes selling your house more difficult and decreases your selling potential.
Improve your home's value to earn a greater return on your investment by discovering effective methods. Here are 5 proven ways to increase your home's value:
Install Flooring
Install updated flooring to add value to your home. Buyers desire homes containing spotless and beautiful floors, meaning your stain-covered carpets and scratched wood floors could negatively impact your selling potential.
Effectively enhancing your home's value depends on the type of flooring you choose.
Hardwood floors are the most attractive options to homebuyers with 54% of homebuyers interested in paying more for hardwood floors, increasing value by about $2,080. On average, hardwood flooring costs $2,700 to $3,800 for 300 square feet, including materials and labor.
Additionally, prices depend on the type of hardwood floor, such as oak, cherry, or pine.
Other options for updating flooring include choosing affordable wood floor alternatives, such as vinyl or linoleum, or installing carpeting.
Regardless of your flooring choice, select smart and consistent options for earning a greater return on investment.
Significantly improve your home by installing new flooring.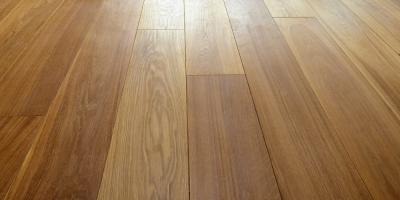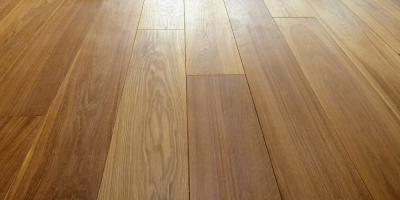 Apply Fresh Paint
Apply paint to easily increase your home's value. Prospective homebuyers appreciate clean, updated homes, meaning freshly painted rooms are essential.
Painting your home's interior provides a 107% return on investment, leading to an average increase of $2,001 in value. Maximize your earnings by choosing paint colors strategically.
Generally, neutral colors are preferred by homebuyers, so use bright colors as accents rather than for entire rooms.
Purchase painter's tape, drop cloths, rollers, brushes, and paint, costing approximately $25 per gallon, to get started. Painting your home's entire interior costs about $967, resulting in a cost-effective investment.
Update your home's overall appearance by adding fresh paint.
Replace Windows
Replace your windows to instantly enhance your home's value. Windows are viewed as valuable upgrades to homebuyers because windows are essential for regulating temperature, providing security, and improving curb appeal.
Windows usually offer a 74% return on your investment, meaning a $15,000 replacement increases your home's value by almost $11,000.
Expenses involved in replacing windows includes labor, and depend on your home's size. For example, a three-bedroom house costs anywhere between $3,000 and $10,000 for new windows. Update your windows by finding a window replacement company near you.
Replace your windows to immediately improve your home's resale value.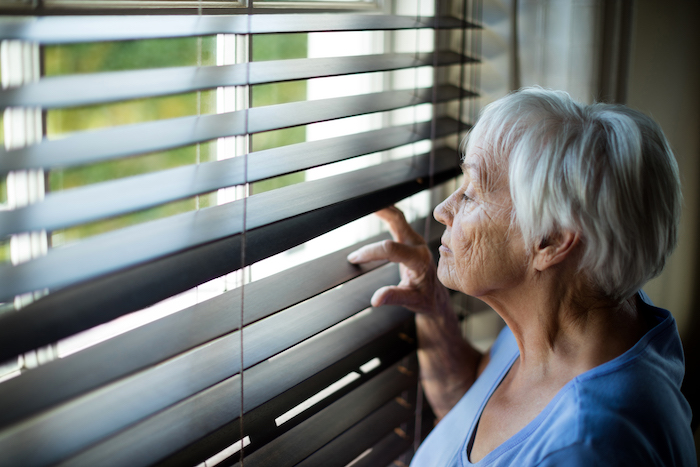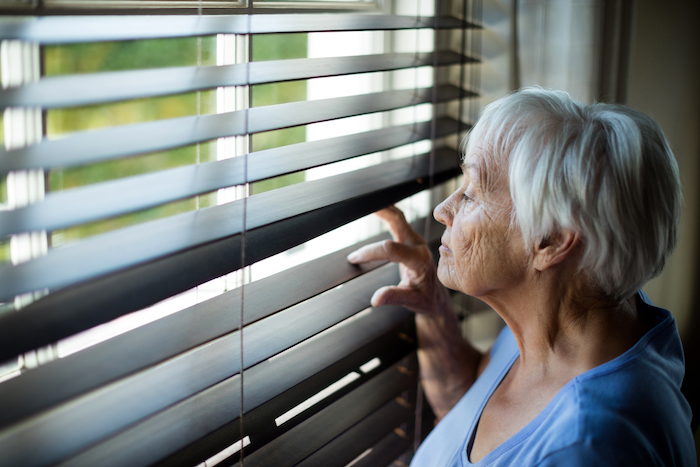 Create Space
Elevate your home's value by creating space. Adding space home buyers appreciate is accomplished using two primary methods: Home additions and open floor plans.
Home additions refer to increasing your home's square footage by building an extra room, usually a bedroom or bathroom. For example, an average bathroom addition costs nearly $48,000 and provides about a $28,000 increase in resale value, equalling almost 60%.
Contemplate advantages and disadvantages of home additions for you and your budget before pursuing the expensive investment.
Open floor plans eliminate barriers between rooms to create a large, open space, usually used to combine your kitchen, dining room, and living room.
Creating an open floor plan requires removing walls and rearranging layouts, costing about $8 to $15 per square foot for areas specifically impacted. Easily sell your home and earn a 54% to 60% return on investment by simply creating an open floor plan.
Create additional space to boost your home's value.
Remodel Essential Rooms
Remodel essential rooms to substantially increase your home's value. Outdated rooms severely discourage homebuyers from purchasing your home, meaning updated and modern rooms are necessary for selling.
Remodeling rooms impacts your home's value based on what type of room you updated, including bathrooms, kitchens, and bedrooms.
For example, a mid range bathroom remodel costs about $20,000 and adds about 67% to your home's value. Numerous steps are involved in remodeling rooms depending on the extent of your remodel, including:
Updating appliances
Replacing fixtures
Installing cabinets
Adding new paint
Changing flooring
Significantly add value to your home by remodeling essential rooms. 
If you want to add more fixtures for your remodeling project, invest in a gray-water pump for convenience. It pumps gray water away efficiently, so this is an ideal choice if you want additional fixtures. You can definitely see and feel the difference with an additional pump.
Successfully increase your home's value by considering these 5 proven ways.