From modernizing the property to increasing its value, there are many reasons why one would consider a home renovation. This is especially true in major cities like London, which is a hub of property development, new trends, and an increasingly competitive market.
However, such endeavours are not always very easy. After all, any home renovation project is bound to cause some inconveniences like damaged furniture, valuable items getting misplaced, your time and money being wasted, and so on. Fortunately, if you choose to hire professional movers, then it will be easy to make the renovation process go smoothly.
Here is a list of Things You Can Do While Renovating Your Home.
Fortunately, though, there are many things you can do to make sure your home renovation project goes as smoothly as possible. This is where moving companies come in!
Although uncommon and seemingly costly, a house removals company comes in very handy for home renovation. After all, they have a set of skills and a variety of services that are perfectly suited for this kind of project.
Below, you will find some of the ways in which they can help!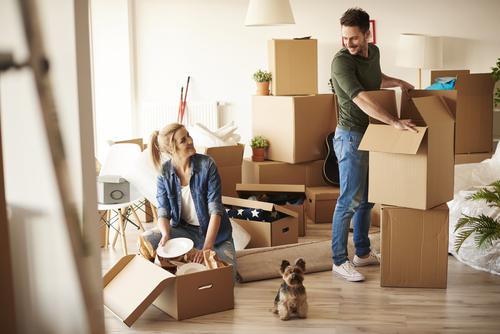 How Are Removal Companies Beneficial To Your London Home Renovation Project?
Hiring A Removals Company Means You Can Rest Assured Your Belongings Are Safe
One of the most prominent reasons to hire a London moving company is that you can be sure your items will be packed and transferred safely. This is because most removal companies use high-quality packing materials and employ skilled professionals who have undergone sufficient training. If you don't have much stuff to move, then you can opt for small removals in London.
By the time they are finished, your possessions will be securely packed and placed in a moving container or vehicle, ready to be brought to their temporary storage space! And then, once it is time to bring your belongings back into the house, some movers will also provide unpacking services that allow you to move your items back into their designated locations with ease.
Moreover, you will find that leaving your furniture, appliances, and other belongings exposed to dust, dirt, debris, sharp objects, and heavy tools in a construction site would be hazardous to their condition. This is why it always makes sense to hire a house removals company to take out these items when you are in the process of renovating your property!
You Can Ensure That The Renovations Project Is Done As Efficiently As Possible
Aside from keeping your belongings safe, getting these items out of the way also increases the efficiency of your renovation team. For example, instead of spending a few precious minutes navigating the space to go around your furniture, they can immediately focus on the task at hand.
While a few minutes doesn't seem much, these minutes accumulate and make a huge difference in the overall speed and efficiency of your renovation project. That, in turn, may result in the completion of your renovation project ahead of schedule, therefore saving you some money as well!
There Will Be As Little Risk Of Injury As Possible
Aside from keeping your belongings safe, you and your team are also put out of harm's way when you have movers take stray pieces of furniture, appliances, and other clutter out of the renovation site. After all, such items may lead to debilitating trips, slips, and falls.
Attempting to carry and move these heavy items yourself may also lead to back injuries, muscle strains, and other serious problems, and nobody wants that! So, if you want to enjoy the full benefits of your renovation project without any inconvenience or harm, then you should hire a removals company.
No Need To Worry About Finding Storage Space For Your Belongings
The best part about most removals companies in London is that they also offer storage services for the items they move. This means that you won't have to worry about finding a safe and secure storage space for your belongings.
All the items will be taken care of by them, as they safely store them in their warehouse or another temporary facility. This also ensures that none of your things goes missing! Once the renovation project is over, all those valuable possessions can simply be moved back to your home by the same company, ensuring that you save time and money as well!
You Can Make Sure The Newly Renovated Areas In The House Remain Undamaged
One of the most crucial parts of renovating the home is getting all your belongings back into the house without causing any damage to the newly renovated areas. After all, a renovation project is costly, especially in London, so you do not want to be waste money or time repairing any damage caused by moving items back into the house!
By having them carry and move all your belongings back into the house after the renovation, you can ensure that you wouldn't have to worry about your freshly painted walls, newly varnished floors, or other newly renovated areas in your house!
Moving Companies Are Not As Expensive As You Think!
If you are worried about the cost of removals services, you'll be glad to know that they're not as expensive as you think! That is because removals firms charge customers based on a number of factors dependent on your requirements.
This includes the services you wish to avail, the number of men you will require, the size and weight of your items, where they should be transported to or from (i.e., if it is a long-distance), and other such criteria that may come into play during the removal process.
Final Thoughts
So, have you decided if a removals company is worth hiring for your London home renovation project? If so, make sure to check out multiple removals companies before deciding on the best one.
Just remember to, on top of checking the costs, also check out the customer satisfaction, package inclusions, and the various other services they may provide! Meanwhile, if you are looking for ideas on what to do with your kitchen countertop, here are 9 Black Countertop Kitchen Ideas To Consider.