Have You Been Searching For Beautiful But Simple Swimming Pool Landscaping Plants, Inground Pool Landscaping Ideas, Cheap Pool Landscaping Tips And Similar Inspiration?
Landscaping a swimming pool area is a different challenge for everyone, just as the design of an existing house and garden is different.
The preference of individuals differ – so does the challenge involved in achieving those preferences. However, when it comes to choosing pool landscape plants there are some universal must-haves: easy maintenance, privacy, safety, the right size, and scent. We all agree on those.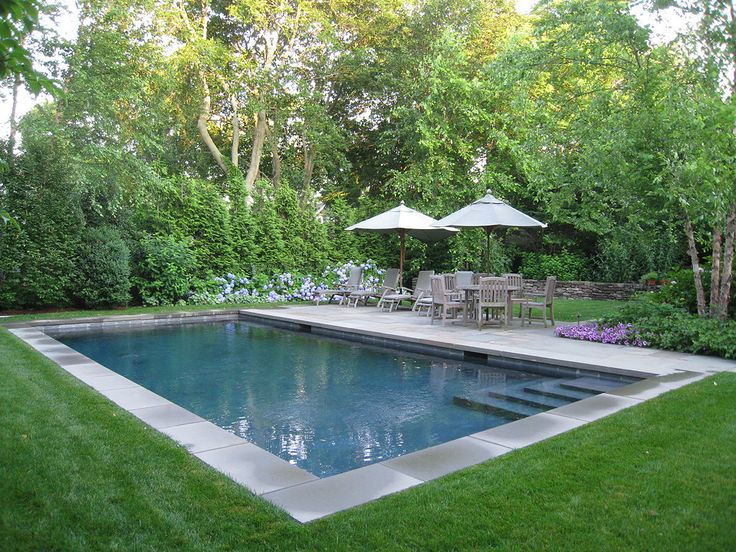 Many swimming pool owners aren't sure where to start to create the desired look, whether it's a tropical oasis or a modern, minimalist retreat. Instead of throwing in the towel, let's look at some things you should note while landscaping your pool area.
    1.  Choose the Design Of Your Swimming Pool
The first step to take when planning on landscaping a pool area is to choose the design. This is where it all begins. Choose the design, planting theme – do you want it modern or tropical and how well do you want the landscaping to complement what you have in the house.
Get low-maintenance pool plants.
The best plants suitable for a swimming pool area are plants that keep their leaves all year long so you don't end up with a leaf ess. At http://ultimatepoolguide.com, evergreen grasslike lomandra and liriope don't' need to be cut back or require cut blades after pruning like some other plants. Messy plants that drop fruits and leaves on the floor should be avoided. The swimming pool is another form of sanctuary and you should try to minimize the amount of leaf debris from certain paper thin and tiny flowers like bougainvillea as these can drop and stain the pool.
Look Out For Pool Privacy
When planning for your swimming pool landscape, you should consider the privacy of the space you have. The perimeter area should be checked for exposed views. It's quite embarrassing to be relaxing in your apartment by the poolside only to discover that your neighbors are watching. You can get pool landscape plants of different layers and heights while being mindful of deciduous trees that may open up unwanted view during winter.
Safety Issues Around Your Swimming Pool
When dealing with landscape plants for a swimming pool that will accommodate adults and kids alike, you need to consider a couple of safety issues before choosing the landscape plants. One main consideration is to avoid plants adorned with bees to prevent accidental stings. Plants with spikes and thorns may also fall into the pool which could be deadly especially for kids who play around a pool a lot.
Size The Plants Around Your Pool
You should also do your research to check how a certain plant's root system travels around the pool area so it doesn't end up damaging your water pipes or cracking the floor in your hardscape. The plant's height when it matures is equally important so you don't get a plant that will overtake the pool space in the future or become an intruder that hangs on the edge of the water.
Keep Insects Away From Your Pool
Insects like bees are often a blessing in a garden, but when you have a pool, you need to find a way to keep them at bay to prevent problems. Most insects are attracted to certain plants, a good example is the dwarf evergreens which are planted in mobile containers. These plants won't spread as they come in different colors and are great for use in pool areas.
Plant Fragrance Around Your Pool
Nature's own perfume is the best smell out there and you can be sure it will be quite appealing to you irrespective of the time or season. You should add a few scented plants near the pool or the patio in order to enhance after hour swims with plants that release sweetness and adds a luminous glow to your pool area.