If you have a weekend, you have plenty of time to tackle a fun new interior design project. You don't have to be a contractor to make a big difference in your space in a short amount of time.
Here are a few interior design projects you can complete this weekend.
Build A Secret Door
Who didn't wish for a secret door or a hidden hide-out as a kid? This quick project for your kids is sure to make you a DIY hero. Building a secret door is also easier than you think.
Check this out for an easy run down on how to build a hidden door in a wall. This how-to post shares, "You likely won't need to carve out a whole new section of your house to do this.  
Most houses already have existing spaces that could be easily modified to become a "secret room" Some places in your house to consider for your secret space, could be under your stairs, in a portion of a finished attic floor, or a side wall in a basement."
Create A Mudroom Space Without A Mudroom
Your home may not come with a spacious built-in mudroom but that doesn't mean you can't make one yourself. Without adding an addition on to your home, you can create a much-needed mudroom space in a weekend.
In homes with children and pets, it's especially important to have a place to put everything. Shoes, jackets, book bags and lunch boxes can pile up by your doors making it impossible to find what you need in the morning. Through the use of some storage containers and hooks, you can an order to the mayhem.
Start by designating a space by the door. Next, hang an ample number of hooks on the wall for coats and bags.
Add multiple storage containers and designate them by item or by a person. Your daughter gets one box and your husband gets another for example. You can also make a designated container for hats, gloves, sports equipment and so on.
Be sure to also include one for your pet if they have leases, waste bags and toys that tend to pile up by the door. Adding a storage bench can also be handy to give people a place to sit and put their shoes on.
Forbes gives some good tips worth checking out here.
Paint A Chalkboard Wall
A chalkboard wall is a fun addition to any home with or without kids. Using some inexpensive chalkboard paint, you can create an accent wall to write holiday-themed messages, hang invitations and cards, or write the menu of your dinner party.
If you have kids, adding a chalkboard wall to their bedroom or playroom is a great way to foster creativity. You can also write each other sweet notes in the morning for a fun surprise. It's also a handy place to write reminders for yourself or your kids.
Update Your Wood Bedroom Furniture
If your bedroom furniture is looking tired and outdated, you can quickly give it a make-over in a weekend. Using a coat of paint and some updated hardware, your nightstands and dressers will get a whole new look.
Start by choosing a fresh color of paint. Remove the hardware and drawers from your pieces and sand down the existing paint or stain with sandpaper.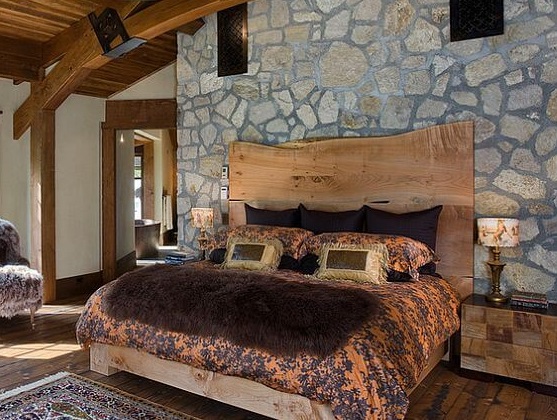 After you've achieved the look you want, replace the existing hardware with some fun new knobs.
Create A Gallery Wall
If you have an empty wall in need of inspiration, a gallery wall may be just what you need. You can create a gallery wall in a few different ways. Galleries are great for hanging artwork, prints, photos or decorative plates.
Begin by choosing the wall you'd like to use for your gallery. Next, select the pictures or artwork you'd like to hang. Before you start hammering, lay out your frames on the floor to get a sense of how you want it to look.
Once you've got your layout down, use painters' tape and a pencil to mark where you'll be placing everything.
Re-vamp Your Laundry Room
The laundry room tends to be the room in the house that gets the least amount of thought in terms of design.
This room also tends to be one of the most used in a house. Refreshing your laundry room can make a mindless chore a little more interesting.
Adding a wood countertop over your washer and dryer will give it a custom look. If you have some bare wall space, hang a few pretty shelves and use baskets to hide your not-so-pretty items like detergent.
Clothespins, dryer sheets, and errant socks can be stored in cute glass jars to add some clever storage.
From cool areas for your kids to useful storage solutions for you, you can create some pretty neat spaces in your home without spending a ton of time and money.
For more ideas and inspiration, check out this gallery from HGTV.