Many people peruse through the pages of interior design magazines or flip through home improvement TV channels hoping to identify the perfect look for their home. After all, creating the ideal living space is the dream of every homeowner. But, is actuating such a look simple? And if so, how come not everyone has beautifully designed homes. Well, even though it is possible to redesign a property to give it a striking new look, many people struggle in their efforts. If you are among those who find the exercise daunting, the following article should get you moving in the right direction.
What is interior design?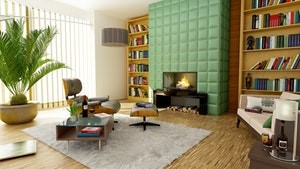 Contrary to popular misconception, interior designing involves more than just aesthetics. It consists of a systematic combination of principles, logic, and amazing creativity to produce a healthy, safe, functional and aesthetically pleasing interior environment.
Elements of interior design

When designing a room, you need to consider the following essential elements, which will help you succeed in your quest.
i. The outcome you seek

Before you commence any design project, you must have in mind a vivid image of the look you wish to actuate. Otherwise, it will be a futile exercise. Are you renting out the property once you furnish the interior? Are you planning to sell your home? Is it for you? The clear picture will act as the ultimate guide for developing a generalized design plan. Furthermore, it makes it easy for you to determine the materials, accessories, colors, and resources that you will use to realize your objective.
ii. Use

When decorating a room, it is important for the design to be practical and considerate of the people who will use the place. It makes no sense to have a beautiful fairy-like design that does not take the users into account. For example, when designing a kid's bathroom, it makes little sense to mount mirrors or cabinets at a height where the children cannot reach. Similarly, a work area should be near a power outlet to enable the smooth plugging in and out of appliances, while a kitchen should have sufficient working spaces to make food preparation a breeze.
iii. Lighting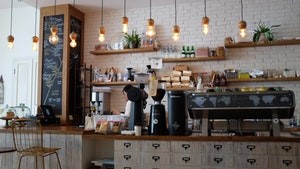 Lighting is a critical element in interior design as it helps to accentuate the room's features. Moreover, you can use light to enhance whatever mood or look you want. An attractive feature about lights is that they come in a broad range of both natural and artificial varieties, which means you can get whatever works best for you. Your choice of lighting solution will, nonetheless, to a large extent depend on the how you will use the space. Some of the lighting plans that you can use include recessed lighting, fixtures, lamps, spotlights, track lights, workspace lights, as well as natural lights. Whichever option you settle for, make sure you incorporate just the right amount of light suitable for the setting.
iv. Color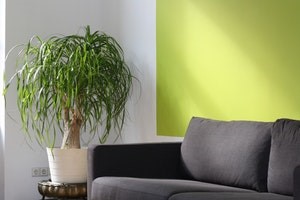 It is perhaps one of the essential aspects of any design exercise. Not only does color add life to a room, but it also sets the mood and guarantees continuity in an area. That is because color affects the flow, lighting, and functionality of the design. For these reasons, it is important that an interior designer has some basic knowledge of colors. He or she must understand the roles, characteristics, and effects of different hues. Such knowledge will prove useful when deciding what color will complement the design or look you seek.
v. Texture

Seasoned interior designers understand the significance of texture to the overall layout. It helps to create a sense of depth and visual appeal. No wonder experienced designers incorporate touch in various ways in their design. Some novel ways of combining this element include using wall and furniture paint, wall covers, upholstery, flooring, and accessories. Paint for instance is quite versatile and available in a myriad of shades. You can manipulate the paint's finishing's to actuate whatever texture you want. Some paint surfaces at your disposal include gloss, distressed, Tuscan, matte, satin, glaze, sponge, gilt, pounce, weathered, stencil and antique.
vi. Accessories

It is virtually impossible to talk about interior design without mentioning accessories. Designers use different items and objects to act as décor within the room. The good thing about accessories is that any object can serve as the perfect décor provided you place it correctly. They can also work as interesting focal points that enhance the aesthetic and perceived value of the property. Some of the everyday household accessories include; brass candlesticks, furniture, quilted throws, a bowl of fruits, wood stacks by the fireplace, flowers, and lacquered boxes.
vii. Flooring

Inexperienced interior designers often ignore the floor when designing the room. Unknown to them, is that these surfaces play a crucial role in determining the functionality of the room, as well as the design's final outlook. Besides, flooring solutions vary on their application. What works best for one design might be completely inappropriate for another. Hence, when choosing your flooring solution, it is prudent to consider the form and use. For instance, if the room will have heavy traffic, solutions like epoxy floors might be an ideal choice.