When you have a hectic schedule, keeping your house clean can be quite a drag. But if you have a full-time maid, you can take cleaning off your mind to reduce stress. However, if you choose to do the cleaning yourself, it shouldn't take up all your time. There are small and easy things you can do every day to lessen the burden.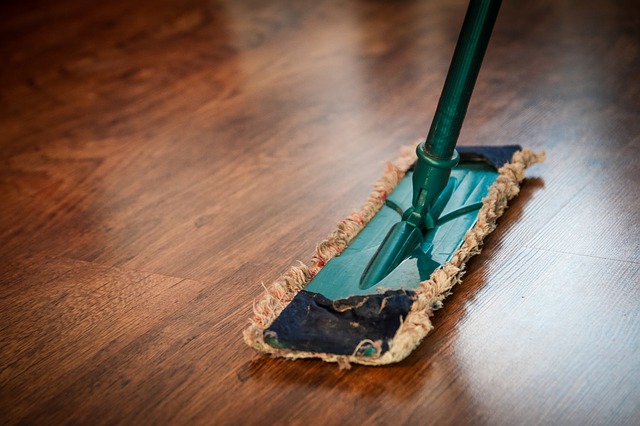 By developing the right habits, you can maintain cleanliness in your home. Here are nine ways to make cleaning your house manageable.
Start with your bed.
Tidying up your bed right after you wake up only takes a few minutes. Fluff up your pillows, fold your blanket and arrange your bed, easy enough. At the end of a stressful day, it makes a huge difference. Who wouldn't want conclude a hectic day in a tidy bed?
Do a single load of laundry every day.
If you have a typical seven loads of laundry per week, you may want to lessen the load by doing it on a daily basis. Try to develop a habit of putting one load of laundry early in the morning. If you don't have the time, put the load in the machine and finish it off when you get home.
What's important is that you save some time by completing one load of laundry every day. You also don't need to worry about the laundry work piling up.
Make a list.
Not all cleaning requires the same time and effort. Make a list of the things you need to do and number them from one to ten according to priority. You need to make sure that you do the tasks according to your list or it'll be worthless.
Schedule it daily and weekly – Don't do all household cleaning every day. While you do the dishes daily, the bathroom only needs cleaning once a week. Write down your daily and weekly list of chores on a calendar.
Post the calendar somewhere you can see it often. Tick off the tasks you've finished to track what you've accomplished.
·Set a time – A list will not work without setting an appropriate time to do each task. Try setting a small goal by placing a specific time to do each one of your chores.
Find what time works best for you.
Are you a night owl or an early bird? If you find yourself more productive at a certain time of the day, use it to your advantage. Schedule your cleaning during that time to get more tasks done.
Do one task at a time.
Unfinished tasks can cause a lot of stress. By focusing on one task at a time, you will avoid confusion and get more things done.
Take it easy. If you spent the whole morning cleaning the kitchen floor, that's how it goes. Don't carry the burden of forcing yourself finish everything in a single day.
Keep cleaning supplies close to where you use them.
Make it easier for you to clean small spots in the bathroom or any part of the house by keeping cleaning essentials within easy reach. Instead of wasting time putting together cleaning supplies, you can immediately accomplish simple tasks.
Maintain high traffic areas.
When you know the high traffic areas in your home, you can prevent the spread of dirt. For example, you can designate a specific spot for shoes at the entrance. This will remind your family members to take off their shoes before entering the house. It will also keep shoe dirt confined to one spot.
Place a small rug at the door to help trap incoming dirt. Make it a point to vacuum or sweep these high traffic areas daily.
Get every family member involved.
It may be easier to do everything yourself but you also have to teach the family to be responsible. You can start by implementing Clean As You Go (CLAYGO) policy.
Applying "clean as you go" won't take much time for family members to make it a habit to put things away after using them. Plus, it makes a huge difference when you see a tidy house at the end of the day. It will also save you from having to do lots of decluttering and cleaning.
Enlist professional help.
If you're a working mother or father, it can be very difficult to find time to clean all the time. Instead of cleaning, take advantage of your days off by engaging housekeeping services. When you're not happy with "clean enough" it's better to enlist expert help.
You don't always have to do the cleaning on your own. Instead, you can use the "extra time" you have with your family.
AUTHOR BIO
Rania Bellos launched Dust Busters Cleaning Services with the help and support of her husband after spending 15 years working in the banking and finance industry in France, Lebanon and the UAE. She welcomes the daily challenges and exciting opportunities provided by the highly competitive residential and commercial cleaning services market.