Remodeling your kitchen is both an intimidating and exciting process. After all, the kitchen is where fond memories are created, trials and errors are made, and teaching and learning occur. For many, the kitchen is the heart of the house; it's the place where love is shared in the form of good food.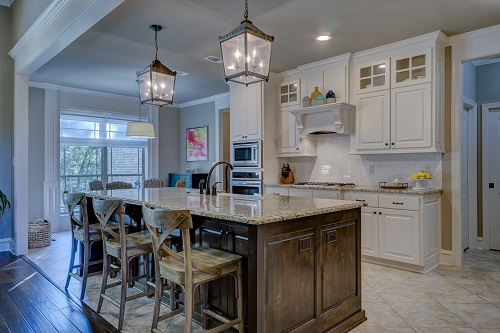 But because a kitchen remodel can be complex, stressful, and lengthy, planning ahead is important. That said, following the below considerations will help you maintain your vision for your new kitchen in the most realistic way possible while ensuring the remodeling process gets carried out quickly and smoothly:

1. What needs to be done

The obvious first step in planning your kitchen remodel is deciding what needs to be done. But it isn't enough to just decide what you want to be done; your budget has to also be kept in mind. What is possible for your remodel is only possible if you have the funds to make it happen, right?

Always put the most important things on the top of your remodel to-do list. The things in your kitchen that have wear and tear, are broken or unreliable or pose safety or health risks need to be tended to first. Mold, a leaky faucet, or broken light fixture would be things that should be fixed first. A flooring upgrade or a more modern refrigerator? Those can wait until later.

2. What, if anything, can be salvaged

If you're doing a full kitchen remodel, finding where you can save costs and cut corners is critical to saving as much money as possible. Maybe you can salvage some of your old tile backsplashes to use for another project or use some of the planks of your old wood floors to use for a shiplap accent wall. Using what you already have, or selling it if you don't need it, is wise.

And of course, there's always the possibility of reusing what you already have for its same purpose. Instead of getting new kitchen cabinets, maybe you'll just repaint or restain the ones you currently have, maybe add glass windows to some of your cabinets for aesthetic purposes, and opt for new knobs or handles.

3. The current layout of the kitchen

Considering the current layout of your kitchen is important to decide if you can realistically carry through with your plans for the remodel. Apart from this, keeping your current layout in mind can help you decide if a change in your layout needs to be made and if it even can.

If you have a narrow kitchen or an aspect of your kitchen that just doesn't work, reconsidering the layout will be important. However, it's absolutely crucial that you also keep in mind any limitations in your current layout: walls that can't be removed, permanent columns, electrical, plumbing, and the like. The latter alone can significantly impact your remodel plans.

4. Interior design trends

This next consideration for your kitchen remodeling plans is completely optional, but if following the latest trends interests you, you're going to want to keep what's hot in mind. From the color of flooring you choose to the style of backsplash you opt for, there's a kitchen trend for pretty much every aspect you could think.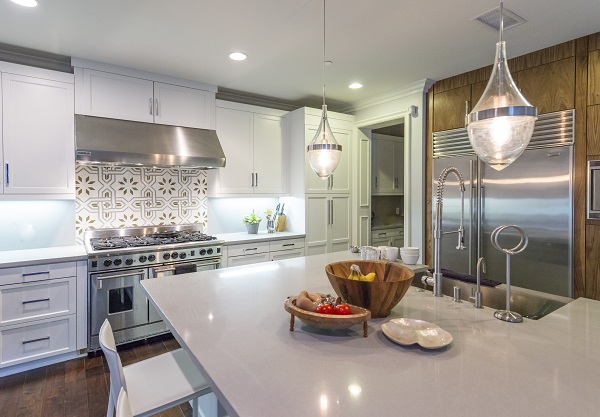 According to the National Kitchen and Bath Association, kitchen trends for 2019 include two-toned cabinetry, matte black elements, stone, and beadboard accents. However, don't let the current trends stop you from being creative or losing your vision through the process. Provide a balance between incorporating trends and adding unique, personal touches.

5. Who will be doing the work

The more complex and lengthy your kitchen remodel might be, chances are, the more you'll dread doing the work yourself. However, for those on a tight budget, doing some of the kitchens remodel themselves can save significant cash.

For the kitchens that require major work, you'll want to consider hiring a contractor to provide the proper tools, equipment, materials, and labor. While this way, you'll be spending more in the long run, you can be confident that things will likely be sped up and done the right way the first time around. That said, there will be less stress and effort on your end.

Find out more about the process of hiring the right contractor for your kitchen remodel project.

6. What needs to be done first

What needs to be completed first in the kitchen in terms of logical order is vital to figure out. For example, if you plan on getting new countertops and retiling your backsplash, the logical order would be to wait until your new countertops are installed before retiling your backsplash as tiles extend from the top of your countertops upward.

However, personal convenience is also important to keep in mind regarding what needs to be completed in your kitchen first. If you're planning on painting the kitchen walls, getting new appliances, and installing new light fixtures, the appliances, the fixtures, and the fresh wall paint would likely be the most important from greatest to least, in that order.

7. How long the process will take

Depending on how large your kitchen remodel project is, the process may take anywhere from a few days to several weeks. For instance, updating just the flooring and/or the backsplash in your kitchen can easily be done in under a week. But a whole kitchen remodel? Expect it to be completed later than sooner, and don't anticipate that there won't be delays.

Having an estimated timeline for your remodel can help mentally prepare you for what is about to come. Knowing how long the process might take can also be helpful if you plan on having family or friends over soon. That way, you can start the remodeling process at the appropriate time to ensure your kitchen won't be under construction when you need it the most.

Conclusion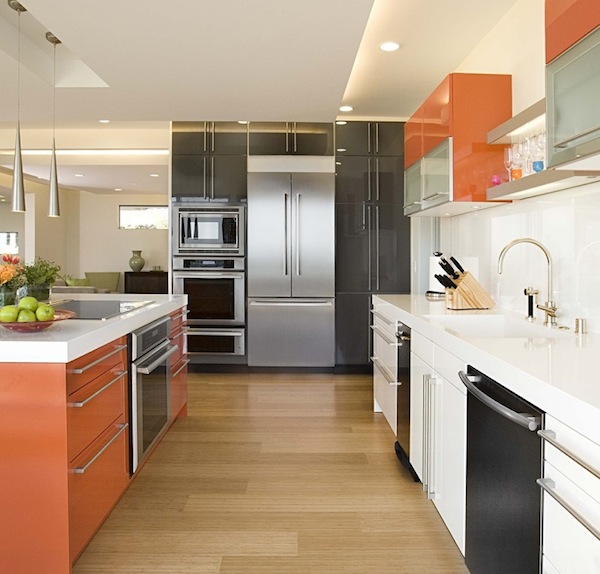 A great kitchen remodels can't happen without the proper planning. Before even getting started, it's crucial to consider what should be done, if you can salvage any parts to save money, and what your kitchen layout is. The current kitchen design trends, who will be doing the remodeling, what needs to be completed first, and the length of the remodel is also important to consider.

Knowing the latter things, you can potentially make the process of your kitchen remodel run smoother and quicker. You and your family will be enjoying your newly-remodeled kitchen in no time!