One of the essential components of your kitchen is the sink. It's the most used part of your kitchen area. From preparing your meals to cleaning every clutter after breakfast, dinner, or lunch, the sink is like your kitchen's powerhouse.
For this reason,  it's necessary to make sure that you have the right kitchen sink that supports you in your daily tasks.
Unfortunately, most people struggle with finding a kitchen sink that suits both their homes and needs. Style and function should be considered when choosing a kitchen sink.
The right style enhances the kitchen's design, and the appropriate function allows you to maximize efficiency. 
Exploring kitchen sink trends might help you find the most suitable kitchen sink for you and your home. We've highlighted some of the current trends and important points you need to consider in buying a kitchen sink.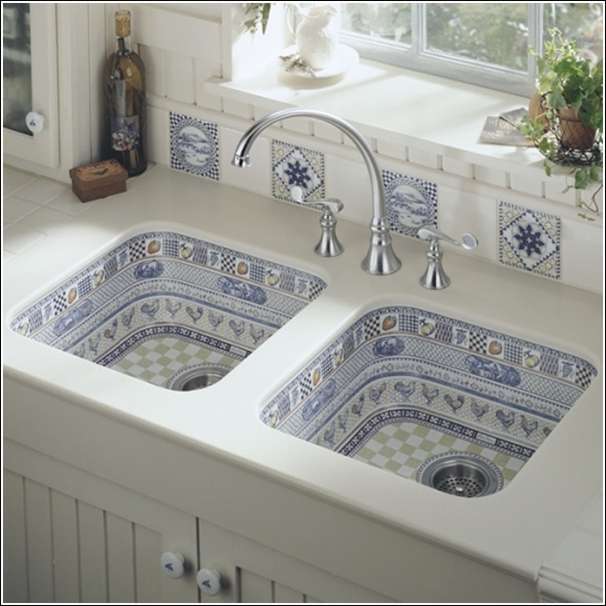 On-Trend Kitchen Sinks
The latest trend in kitchen sinks come in different shapes, sizes, and materials.
Each sink may comprise a  spectrum of accessories, such as utensil trays, cutting boards, soap dispensers, sponge holders, and drying racks. Your choice of a kitchen sink solely depends on your style and needs. 
There are two choices for your kitchen sink in terms of the basin. A single-bowl sink is composed of one basin, which provides more space for cleaning and washing.
Sinks with a single bowl are generally big and spacious. If you usually use large utensils when doing your kitchen tasks, a single-bowl sink is the better choice.
Most modern kitchens use sinks with a double basin, which has a smaller space compared to single-bowl sinks. However, if you do a lot of multitasking in your kitchen, these double-bowl sinks will be more convenient for you.
You can do the washing in one basin while using the other space for a different task. 
Another option you should consider for your kitchen sink is how they are mounted in your countertop. Top mount or drop-in kitchen sinks are easy to install, with their edges placed on the countertop.
If you want to spend less time cleaning your sink, a top mount style will work best for you. Cleaning the body of the sink would be easier since all of its areas are visible. 
On the other hand, undermount kitchen sinks are installed below the countertop. They have a seamless look that maintains the natural beauty of your counter.
If you want easy countertop cleaning, an undermount sink is the better option. It has no edges where food particles can get stuck. This sink also provides ample counter space and doesn't hinder you from doing kitchen work.
The next trend you can consider is the apron front sink, which has a classic look with its front edge exposed. This sink is traditionally large to accommodate the needs of a large family. If you usually find yourself preparing food for a big group and prefer a country look, this sink is suitable for you.
A quartz kitchen sink is an excellent alternative if you prefer something durable. Because of its resistance to all types of damaging agents, this sink will not scratch or stain like other sinks.
If you prefer a quiet mood while doing the dishes, a quartz sink would be the best choice. Quartz sinks absorb the sound of any utensils you drop and move around it. 
While quartz sinks are usually massive (and the right choice for a business kitchen), a prep sink is its exact opposite. It is relatively smaller and preferable for a tiny kitchen.
This sink is useful when multiple people are working in your kitchen space. It serves as a second sink where you can prepare food without interruption or getting in someone's way. 
Another trend you may consider is the island sink. It is placed in the center of your kitchen, allowing you to maximize kitchen space and efficiency. If you are a multitasker, this sink can be beneficial.
With an island sink, you can bond with either your family or friends while working in your kitchen. If you don't enjoy facing the wall while chopping vegetables, an island sink best fits your preference. 
With a wide range of kitchen sinks for sale online, you can easily take a closer look at these trends without leaving your home. You can compare their prices to help you decide which one to get.
It might also help you widen your options, allowing you to easily specify other essential features you need with just a few clicks.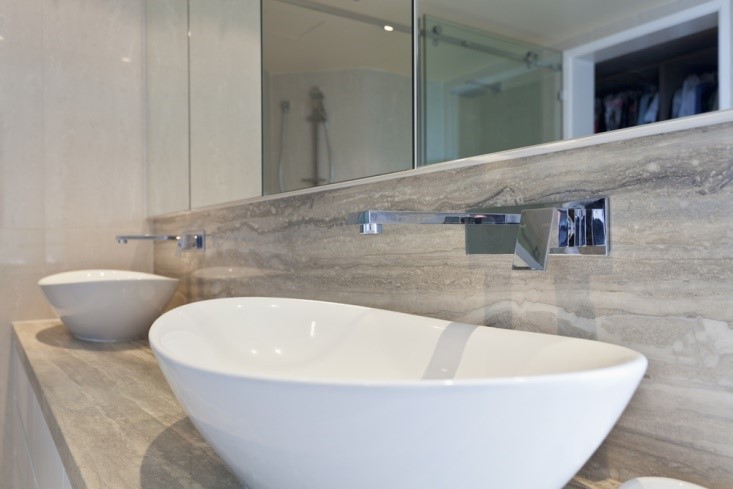 Other Key Points To Consider
Before you get overwhelmed by these latest trends, consider first your daily routines in your kitchen. Do you mostly use your kitchen sink for washing dishes and other utensils?
The functionality of your sink relies on how you are utilizing it. You would not want a trendy kitchen sink that does not adequately serve your needs.
Keep in mind your personal preference when choosing a kitchen sink. But do not overlook other vital features that you need to consider. Aside from style, the materials used for your sink also matters.
One popular option is the stainless steel, which is easy and flexible to install. However, it is louder than other materials and can be quite challenging to keep spotless and clean.
Other common sink materials include granite composite, copper, cast iron, fire clay, and acrylic. Each element contributes to the design, durability, and purpose of your kitchen sink. 
While it's essential to prioritize your needs when choosing a kitchen sink, consulting an interior designer is also a good idea. A designer may help you decide on something with excellent material and easy installation. Never hesitate to ask advice from the experts.
Takeaway
Home improvements always require a substantial amount of money, effort, and deliberation. Every fixture in your home, whether it's a kitchen sink or a side table, is a significant addition to improve your home environment.
It's alright to take your time identifying your preferences and needs while browsing through any helpful and reliable resources. With the right guide, you can find the perfect design and material for your kitchen sink.
Author's bio:
Anna Stallman is a freelance writer specializing in matters of the home. She writes easy to follow home improvement ideas that even the most average joe can follow.
Aside from learning nifty skills for her next DIY project, Anna also enjoys painting elaborate abstract art pieces during her free time.