If you are one of those who firmly believe that decorating small living spaces is a daunting effort, then you are wrong, because it isn't. The trick, however, is to have the right insights and superior determination levels for making a small living room awe-dropping. The truth is that you can have a small living room that is not only high in utility purpose, but also is amazing to look at. So how is all this possible, you might wonder?
Here in this article, we have listed down 7 such décor ideas that will help you create divine designs for your small living room.
Fix the lightings well
Generally speaking, small living rooms usually lack natural lights. This is because builders don't want the windows take up large wall spaces in the room.
So you must decorate your small room using lamps that give out sufficient lighting in the room. But ensure that you choose recessed, wall-mounted and hanging lights as they don't occupy space on the floor.
Keep the furniture small and simple
This one is quite obvious. Do not opt for large sofas, chairs, and other piece of wood. A smaller room should have smaller scaled furnitures only. It is a good idea to bring in a double-duty furniture. For instance, a desk can also become a dining table. Your furniture can suffice dual purpose, if required.
Another amazing tip pertaining to furniture is to have low sitting furniture. For instance, let the chairs have exposed legs. This will help in keeping the space look less crowded.
Choose smaller slipper chairs and a small sofa in neutral colours. Keep your furniture small and simple.
Go for neutral colours
Another important décor idea for brightening up a small living room is about always using neutral colours on floors, walls, ceilings and even furniture.  Experts suggest sticking to two to three colours in the entire room. If you want to experiment, then you can opt for one bold colour as your feature colour. But neutral colours should be the main focus.
Neutral colours play a vital role in making the space look bigger, let alone sophisticated and calm.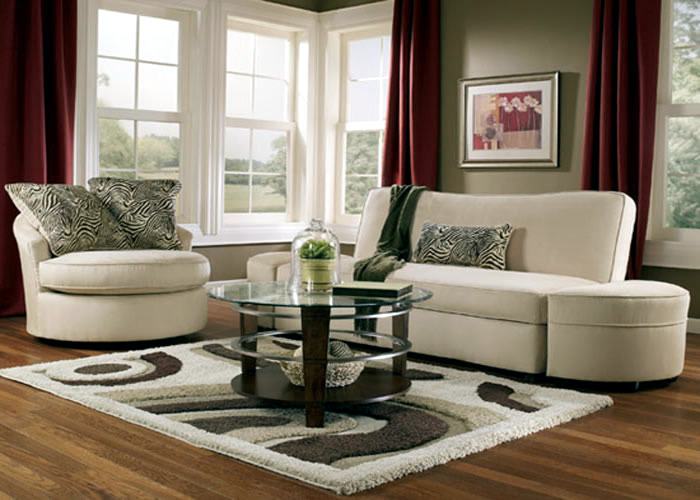 Divide the living and dining space
For a small floor plan, let's say it is a studio apartment or a loft apartment, then in such cases it is a good idea to separate the living space from the dining area. You can take the help of a rug or have your furniture arranged in a distinct way that will create a visual division of the living and dining space.
Floor-to-ceiling storage
Obviously, in small living room spaces, storage can be a bit challenging. Usually storage in such spaces is minimal. So try to incorporate floor-to-ceiling wall storage where you can store your stuff, without utilizing much space. Besides, you can also have a coffee table with storage facilities.
Placement of the furniture
Most of the homeowners prefer pushing the furniture against the wall in a small living room. But, coming to think of it, doing this can sometimes make the space look more chaotic. Hence, it is advisable to pull the furniture away from the wall and in addition add an artistic shell behind the sofa.
You can even think of having a glass table as glass tables create an illusion of more space.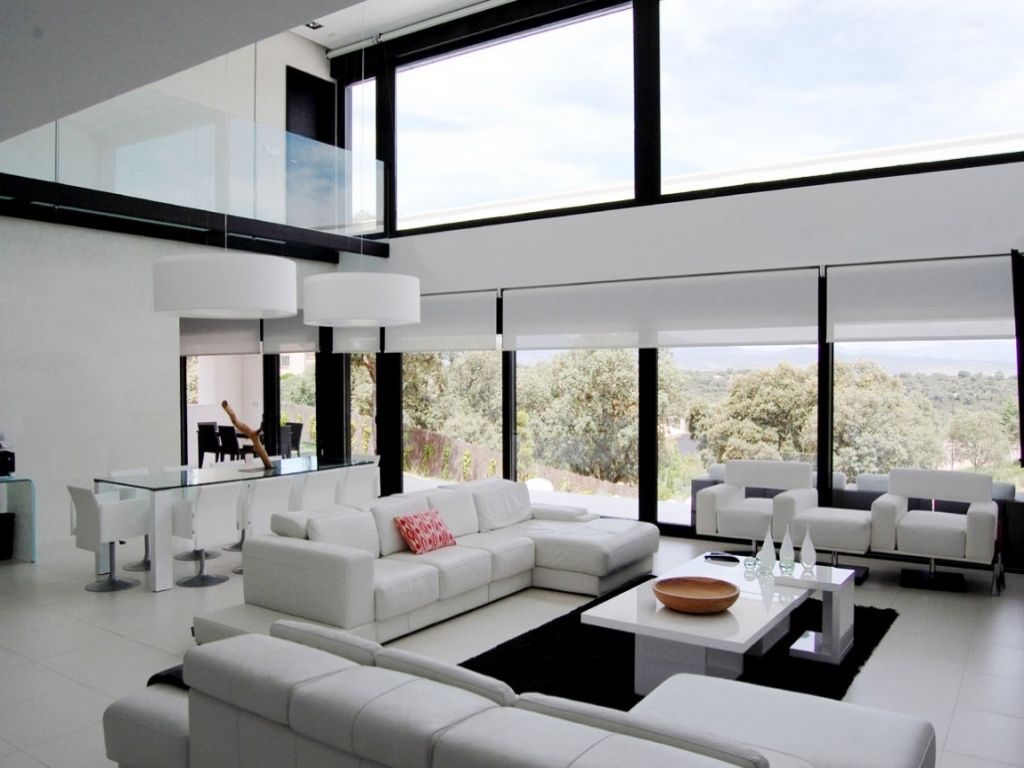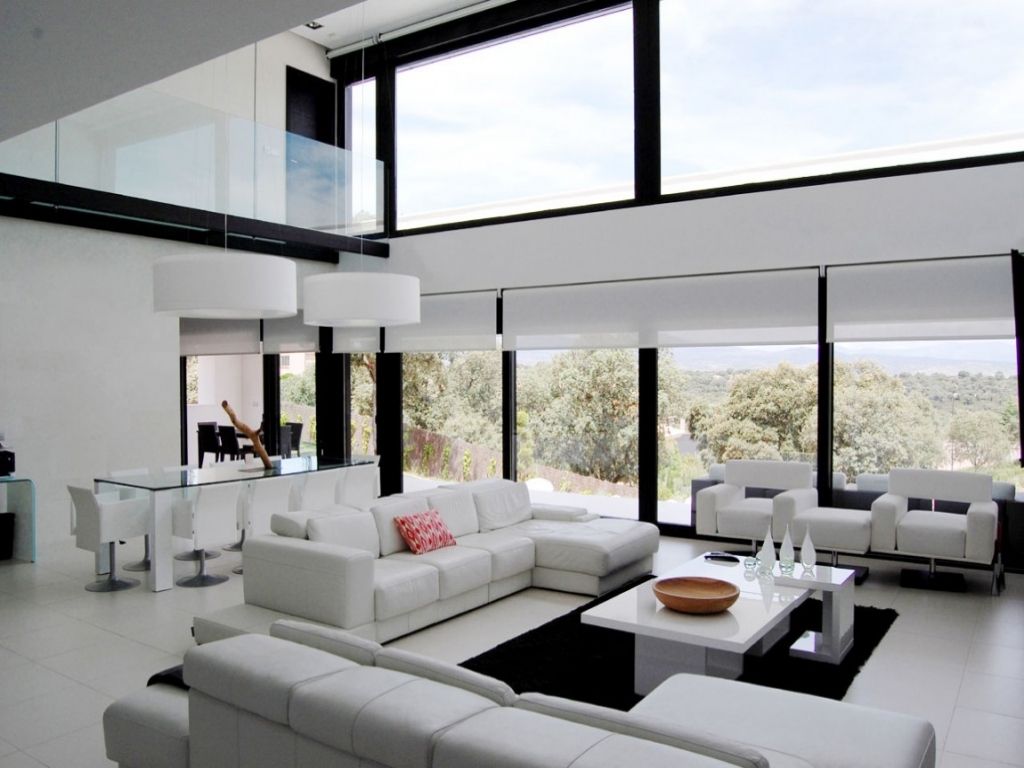 Mirrors
Mirrors are wonderful for creating an illusion of space. Any reflective surface, particularly a mirror, helps in expanding the visual space of any room. You can either hang one large mirror or have a few small mirrors, they are likely to make the room appear larger. Also, understand the significance of positioning the mirror. Position a mirror across from the window as it will give the illusion of another window.
Never underestimate the strength of mirrors in creating visual spaces.
Final words!
All in all, learn to decorate your small living room in a way that brings in more light. Pay careful attention to the colours you choose to use as that can make quite a bit of a difference. And remember, your living room should become a space for relaxation and entertainment.
Amanda is a working woman, What started out as a hobby became her passion, Interior designing became her full time job. Her career as a Designer is going all well, At present she is working with Such And Such Homewares and Lighting. She has been very keen on helping people out and plan out their dream home, Her motto is "No Dream Is Too Big, No Dreamer Too Small".