Having a roof over your head is a top priority but many us want our house to be a home and a place where everyone wants to be.
Turning your house into a comfortable family home is about doing a number of things to the property and adding the sort of finishing touches that put your personal stamp on the place.
Here are some tips on the sort of things you can do to transform and personalize your house, from what makes it feel like home, to ways you can create the perfect family space, including suggestions on a key design element, and ideas for putting your own stamp on the place.
Just add people
It is worth saying that one of the key ingredients to making a house truly feel like a home is the people who live there, your family.
The noise when the kids are playing and the dog is barking, through to the smell of freshly baked cookies in the kitchen, and even the mess that might be a source of frustration at times but at least it means your house is being lived in and is very much a home.
There are also a few improvements and decorating tips that can help your home become the place that everyone enjoys being in and create all those great memories of time spent together as a family.
Flooring matters
A good place to start is to consider the sort of flooring you are going to put down in all the various rooms. You want to try and find a good compromise between practicality and comfort.
If you have a really expensive carpet you will be worrying every time the kids or the pets go anywhere near it for fear of spillages and damage. A good solution would be to have some hard-wearing wooden floors with plenty of rugs to provide that softness underfoot, plus a bit of sound insulation when it's needed.
Leisure time
Your home has to be functional in certain places and ways with the kitchen often proving to be the central hub that everyone gravitates toward.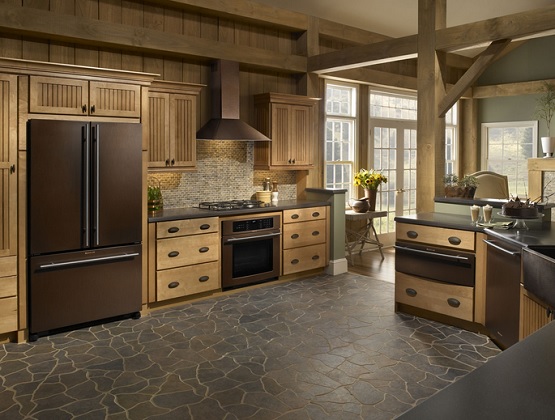 You might also want to think about how your kids are going to let off steam and use up some of the energy, which means giving them a room inside where they can play and do things like craft projects.
Once they have done something creative it is time to head outside and enjoy some fresh air and fun.
If you have got the space, someone like Alphapools could probably quote you on fitting a swimming pool in your garden.This is the sort of option that can really make a difference to your enjoyment of the property and there aren't many kids who wouldn't jump at the chance to enjoy a splash around in their own backyard.
Fill the walls
Back inside, there are loads of ways to add the personal touches that make everyone feel at home.
Decorating your home with artwork and individual items that match your interests and tastes is a proven way of creating something that feels unique to you and your family. There are no hard and fast rules to follow, just enjoy putting things on the walls and on shelves that bring a smile to your face and remind you of certain experiences.
There are many ways to make a house feel like a home and you will instinctively know when you have achieved that aim when the sounds of family life fill the air.