2020 will be a big year in home design, as the trends focus on long term sustainability, efficiency, and timeless materials. If you are looking for a modern builder that uses innovative design and has a reputation for excellence, check out Ben Trager Homes in Perth.
Now is a great time to build, and there are plenty of modern trends to inspire you in 2020. Here are just a few of our favourites: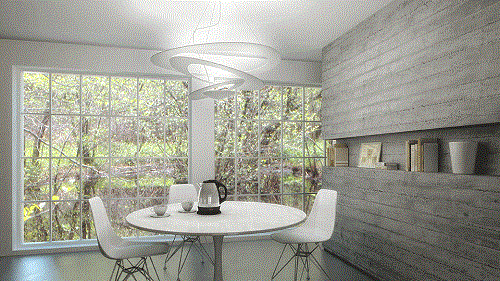 Statement Storage
You can never have enough home storage, but instead of trying to blend in your kitchen cupboards and shelving, why not let them stand out? This is the year to create statement storage that is both practical and artistic.
Consider unusual shelving with distressed timber, industrial materials such as metal, and cabinets with glass and gold accents. Floating TV cabinets are sleek, and complement a wall mounted television.
Reinvigorating Antiques
What's old is new again as stylish home builders are choosing to incorporate vintage pieces into their designs. This reduces the amount of landfill and gives you a unique feature that no one else will have.
Some options include antique lighting such as chandeliers, exposed wooden beams across the ceiling, and rustic fireplaces. You can complement this with furniture that has been refurbished with a modern twist.
Sustainability and Self Sufficiency
With more Australians becoming conscious of their energy usage and environmental footprint, sustainable building materials are on trend. Double glazed windows, efficient materials, and water saving appliances are just a few upgrades available.
When you add solar panels, batteries, vegetable gardens, insulation, and water tanks you will be setting yourself up for the future. Your bills will be reduced and your home will be more sustainable.
Bring the Inside Outside
Modern homes should be fit for entertaining, and this doesn't stop with the indoors. The outside of the home should be just as appealing, with an enjoyable space for friends and family.
Lush green lawns, paving, outdoor lighting, and an undercover area will enhance your home. No longer will the backyard be just for hanging the washing, because modern exteriors, oversized tiles, and comfortable seating will make the outdoors an extension of the indoors.
Smarter Homes
Technology is making its way into design, and this year we will be seeing smarter homes. With features such as automated lighting, app controlled temperature, and keyless front doors, your new home can feel like something from the future.
Autoplay your favourite music, or access your security camera footage from a remote location. You can even control your appliances with automation and a compatible phone. If you are building in 2020, your life can be made easier with smart home innovations.
A Splash of Texture
Add some texture to your home design to create a warm, inviting space. While this will be more relevant to your decorating, you may like to include some texture to your tiles and carpets.
For furniture, look at faux fur, stone, and woven fabrics, and consider placing a large wall hanging on the wall.
Modern Home Trends in 2020
In 2020 home design trends focus on creating a home that will fit your needs into the future. 
Whether it is sustainability, automation or unique elements such as antiques and textures, this is an exciting time to build!