Many reasons would prompt one to paint their kitchen cabinets, the foremost being beautification. As easy as it may look, painting cabinets is no stroll in the park, so you ought to plan well. You can do this task by yourself or with the help of someone else to shorten the time taken. DIY (Do It Yourself) projects let one be creative, as you will be painting to your liking. DIYs also help to cut on the budget by not involving professionals who can be expensive. Below are some tips that will go a long way in helping you paint your kitchen cabinet.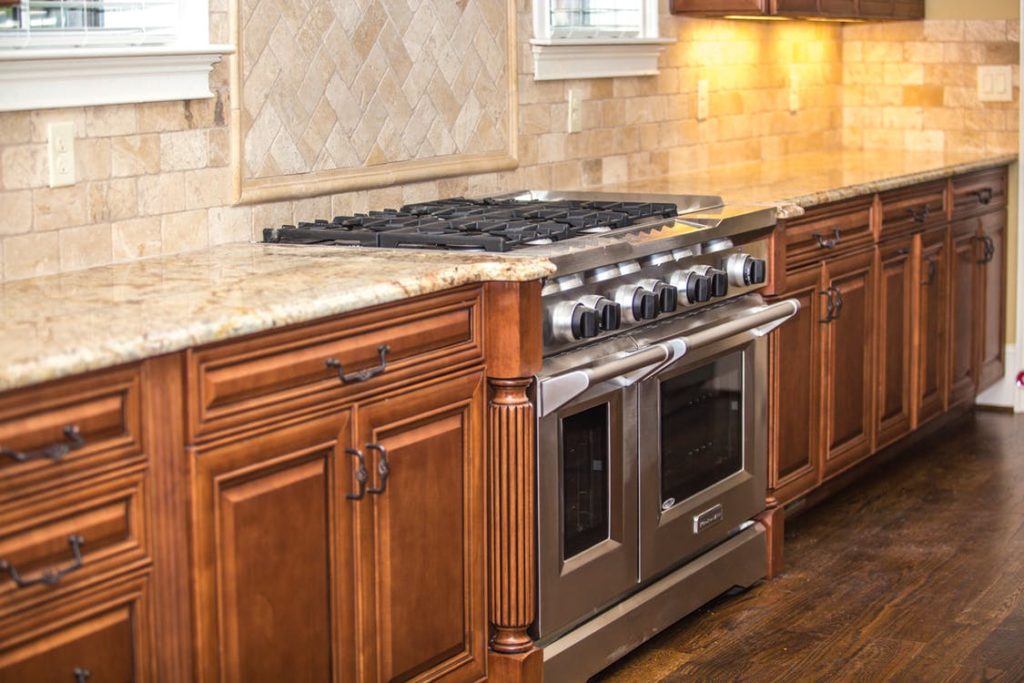 1. Choose the Right Paint
Upgrading your kitchen cabinet with new paint is necessary if you want to glamour your kitchen with a smooth and stunning finish. The experts concerned with this matter recommend the use of paint sprayers for kitchen cabinets. While you are spoilt for choices by famous brands, you ought to be keen in selecting the ideal type for your cabinets. Wall paints are inefficient as they chip and cannot withstand long-term cleaning.
Most paints advertised are associated with walls, thus are not suitable for cabinets. Experts like interior designers recommend oil-based paints because they can be cleaned with water. Granted they are expensive, but it's a combination you will not regret using. The best formula in emulsions is the one that hardens as it dries. After painting there comes the final part, finishing. A satin finish is sublime in hiding blemishes because it can endure brushing during cleaning, just like oil based paints.
2. Be Patient
When painting, one requires patience to get a cabinet worthy of appreciation. When painting, give the coats ample time to dry. Scrupulous planning is vital to get a beautiful finish. Disappointments are bound if you make unwarranted errors like being impatient. One gets a satisfying feeling when the result is what they had in mind.
3. Choose a Color That Compliments Appliances
Take time to know your kitchen. It is terrific when the appliances match the décor of the kitchen. A large window in the kitchen will allow more light in the room thus a darker paint will be perfect. Stainless steel appliances usually match with almost any color.
4. Ensure the Cabinets Are Smooth
Before diving into painting, ensure you soften the surfaces on the cabinet. By using sandpaper, you will be able to tone down the rigid surfaces. Filling the holes is vital for ensuring the surfaces are even. Again, proper planning plays a pivotal role in upgrading the cabinets. Make it look like a professional did the job and they earned their money.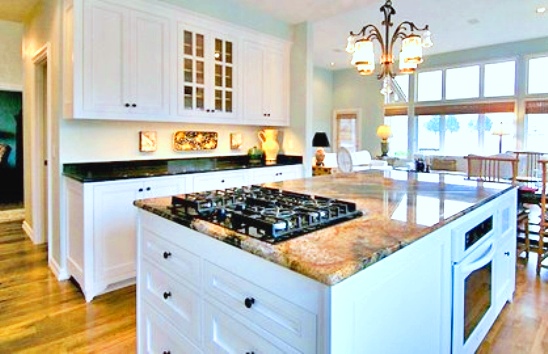 5. Label Everything
Label each cabinet compartment with a letter and do the same to the door using a painter's tape. Place them separately in bags and ensure you label the stacks with the same tape, to avoid confusion when sorting. For drawers, mark and number slots so that when all work is completed, the drawers fit in each of its slots.
6. Start Afresh!
Dismantle everything from the hinges, knobs and to the last screw. Sort them separately so that when assembling it doesn't take you hours looking for different units. Having a clean slate is ideal, more so if you want to get a cabinet everyone desires.
7. Pack Up Your Kitchen Cabinets
The cabinets are home to knives, spoons, and forks. To work on the cabinets without the hindrance of such utensils, pack them in bags or plastic bins. This act is essential as upon applying the finishing touches, the tools can effortlessly go back to where they belong. Separately place essentials such as cooking pots and frying pans.
8. Clear the Room
Clearing the room is vital since you will be working with paint and guaranteed to splash almost every part of the kitchen. Dyes are hard to come off when cleaning. So, if need be, put a cover-up on the floor to avoid paint getting to it. Also, clear the countertops and remove the curtains as well so as not to make a mess.
9. Seal the Brushes and Rollers Tightly
If you are doing the project by yourself, you will most likely spend 2-3 days painting an ample sized kitchen. If you will have paint rollers and brushes, use baggies or even plastic wraps to seal them. Come morning, the paintbrush will still be wet and ready for the following day's work.
10. Choose the Right Paint Rollers
When shopping for equipment, look out for ideal rollers. High-density foam rollers are the best for oil-based paints. They are cheap, and it won't itch you when you are done with them and need to dispose of. Look for words such as mirror finish and smooth cabinet finish scribbled on rollers.
What kind of paint do you use on kitchen cabinets,
Can I paint kitchen cabinets without sanding,
Do you have to sand cabinets before painting,
How do you prep and paint kitchen cabinets,
Which brand of paint is best for kitchen cabinets,
What is the best primer for kitchen cabinets,
Is it hard to paint kitchen cabinets,
How many coats of primer do I need to paint cabinets,
Do you paint both sides of kitchen cabinet doors,
Is painting kitchen cabinets a good idea,
Do painted kitchen cabinets hold up,
How much does it cost to have kitchen cabinets painted,