If you are looking to renew the paint of your house, you might be thinking whether you should do it yourself or hire a paint professional.
We can tell you are probably stuck in making a decision, but the actual reason is that house painting is a quite shattering job.
Commonly, most of the household activities that you perform yourself don't require many struggles. But in the case of painting a house, it requires hard work along with all kinds of required tools like a ladder, paints, brushes, cleaners, etc. 
In addition to the extensive equipment, only a person with the respective experience can carry out a perfect job.
Whether it is an exterior or interior, painting requires error-free preparations, priming, leveling, and other painting tactics. Today, people quickly find and adopt themselves with the latest trends in fashion and home decoration.
The internet has made it easier to find a perfect match of colors for walls that is also comfortable with the weather. For that, you can buy professional painting services in Strathfield to avail hassle-free painting solutions for your house. 
However, if you are looking for a professional painter, here are five things that you should expect from them: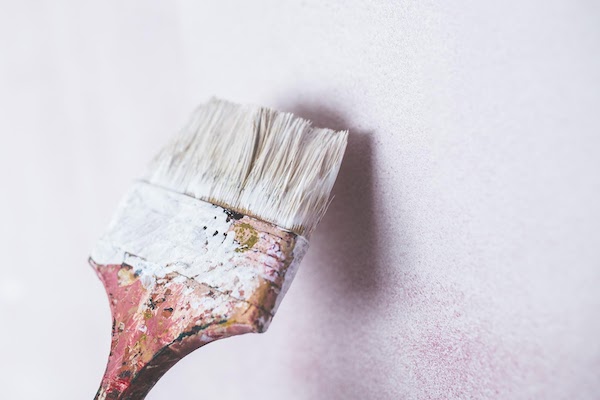 Color Advice
Most of the professional painters assist you by advising on choices of different colors with your respective furniture. It often becomes a head scratch to choose the color of paint, but you should always ask that with painters.
A professional painter always knows his job well and identifies which color suits the best for the room.
Not only that, only a professional painter will tell you about the latest trending colors. They will even assist you if you are going to put the house on sale or rent then which color will be suitable. 
Not only the color but choosing the paint type is also a decisive matter. You should always rely on the paint contractor to suggest and find a better paint type according to the environment and surface of the wall.
Professional painters know well, what type of paint is suitable for the kitchen and what should be applied in the living room. 
2. Experience
Not everyone who has the right tools and brushes holds expertise in painting.
Painting requires a huge amount of skills, which are only earned with years of experience. However, a professional painter will always do his job with the latest techniques and skills to assist you even after the painting is done.
A professional painter will divide the house walls and then paint them one by one with the required amount of coats for each wall. In the end, he will always ask you the satisfaction of his work.
Finding things like how long they have been in the game aids you to identify how they can serve you. To be more specific, ask the painters about their job and how do they feel about it. 
3. Preparation for Painting
A professional painter will always prepare the wall before painting. No matter how many times the coat is applied, if the surface and wall don't receive the cleaning then the painting is failed.
Now a professional painter will always know this without your concerning requirements. An unprofessional and lousy painter will always withdraw cash from you by leaving the work undone.
Only a professional painter will identify the surface of the wall and decide whether it needs cleaning or primer before painting or not. 
Not only that, but time-saving is also an important factor that you should expect from a professional painter. If you are choosing by hiring a professional paint contractor than you must ask them about time estimation to complete.
It is quite obvious that it depends on the size of the house, but a professional painter will give you a definite time. An experienced painter values both your money and time and carries out the goals within his stated time.
4. Equipment
A professional painter always keeps his equipment with him which aids in completing the task timely. Unlike regular painters, professional painters won't have to continuously head to store to purchase new items each day.
A painter who knows his jobs will come with the highest quality tools which not only help him in completing the job but also gives perfect paint results. Remember, don't let the equipment costs increase your final bills. 
5. Cleanup Assistance
It is the trait of the professional painter to serve you even after the job is done. The painter's job is to fix the holes and paint your wall. However, cleaning and scrubbing the paint spots is very tedious and dreadful.
Professional painters will clean all kinds of drips of paints from the house even after the painting as a part of the job. 
A critical amount of expectations are required by a professional painter. The reason behind this is that if you are investing money to renew the house then it must worth it for a certain amount of time.
As discussed earlier keeping the expectations higher will help you find a better and professional painter. 
Conclusion
Finding a painter, that has their pieces of equipment, suggests the color schemes and cleans after the work is quite rare. Try avoiding the painters that think the faster they will work the more money they are going to make.
Last but not least is communication, which is the key factor in identifying the work experience of a paint contractor.