The world is moving with a fast pace and anyone who doesn't catch up will definitely be left in the past. Every day, various interior decoration ideas come up, and like old wine, your classic interior may just turn out to be 'old school and ancient' in a few years from now.
For some others, it's not much of a big deal, I mean, they can easily ignore the feeling of living in a home that looks old, but for some other persons,  staying updated it as important as oxygen.
This topic is not driven towards making you save your precious cash towards hiring another interior decorator to give your home some more taste and style, it's just one to furnish you some unique ideas that will help you in remodeling your interior decoration.
[irp]
Interior Design Remodelling
Now let's start with what you've got. Remember those days when everyone who had a Volkswagen beetle would have them parked right at their porch instead of deep inside their garage? Those who had wooly curtains would almost have them totally out their windows just for everyone to see? Now where are they? Heck! We don't even know where the beetle cars are anymore.
The first major step towards remodeling your home's interior is to properly assess what you have in your home. What has gone out of vogue? What is still trendy? What can be fixed? What can be optimized? After a proper and careful evaluation, you should come up with a list of the things you believe will not do any good as regards your interior remodeling project.
You have to decide how precious these things are to you, if they're priceless then you can stuff them in a box for safe keeping, else, you can take them to a pawn shop and have them exchanged for something more trendy.
[irp]
The next tip would be to give a facial lifting to those home décor accessories and furniture that you have decided to keep. Sometimes, antique is classic, but that's only if it controls so much authority in the room.
To make the oldies bend in, you may have to give them a re-spray.  One of our readers who has been very supportive recently shared a few photos of her update project with me. While remodeling her home, she had a precious collection of picture frames which she had purchased about 5 years ago at the Salvation Army thrift store.
After a proper assessment, she realized she needed to give them a new look  so she bought as much paint as she needed and went fully 'DIY'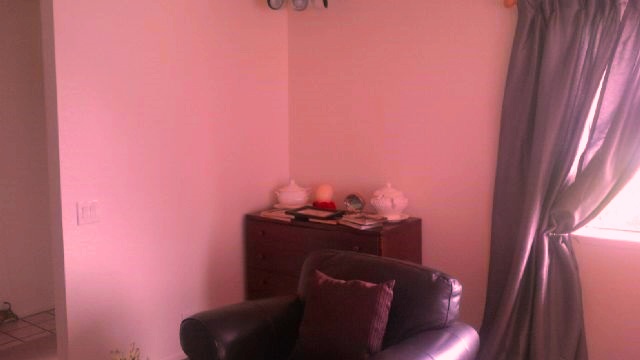 The Wall Before The Project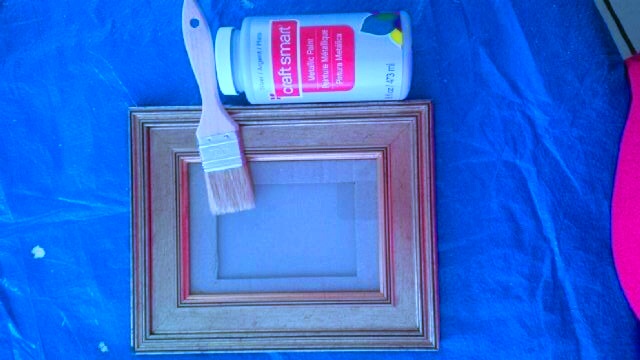 The Paint Marie Used For Her Remodeling Project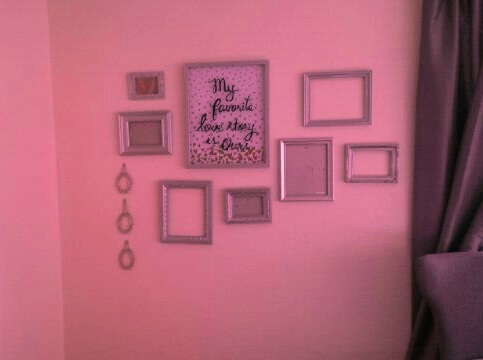 The Wall After The Project.
[irp]
At the end of her project, we can all agree that her choice really did pay off as a once boring wall was brought back to life with re-sprayed wall frames which made it glitter.
Another great tip that should give the best result when it comes to displaying antiques is to have them all strategically located very close to each other. If they are pictures, then put them very close to each other while trying to tell a story about how each one relates to the other. By having them all close, you have just made a little antique collection properly displayed for your guests to admire.
While remodeling your interior, there are other parts of the room you need to also consider, How about your lighting? After staying in a home for a while, you could realize you have added extra furniture, thus, you may need to recalculate your home's lighting. Also, do not fail to have your light bulbs changed if they are old fashioned, a lot of persons can easily forget about those, I wonder why.
[irp]
Another aspect of remodeling is to take another look at your furniture, what do they look like? For someone who is not willing to spend a lot in redecorating, you may easily have a carpenter come over to change the seat cover into something more trendy, but if you are one of those who mean business, then a complete overhaul would be the best way out.
How about your walls? What do they look like? When was the last time you had them painted? To conclude your home's remodeling, you need to be sure to also give your walls a repaint. Consider of your rug is still worth having a spot where it is.
If you have people around, you should do a sketch of your home and paper, and totally rearrange the house.
Have fun remodeling!