Your garage door is an investment that you should give importance to. Any sign of wear and tear should not be ignored to protect your family from accidents caused by a malfunctioning overhead door. Due to the fact that you have invested vast amounts of money to make your garage door as presentable as possible, it is essential that you watch out for any sign of damage.

If your garage door no longer functions as it used to, such inefficiency will be a cause for concern. Since security and safety are your priorities, you need to find a solution as soon as possible. Garage doors repair is often considered as the best way to fix the problem. Should you repair or replace your garage door? There are factors that will play an important role in your decision.

Is your garage door still working properly?

Functionality should not be set aside when determining whether to replace or repair your garage door. Find out about the condition of your door. Is the drive opener properly working? There are certain issues that can be easily repaired and all you need to do is to call an emergency garage door repair service. For bigger issues that seem to re-occur despite constant repairs, replacing the garage door is the best thing to do.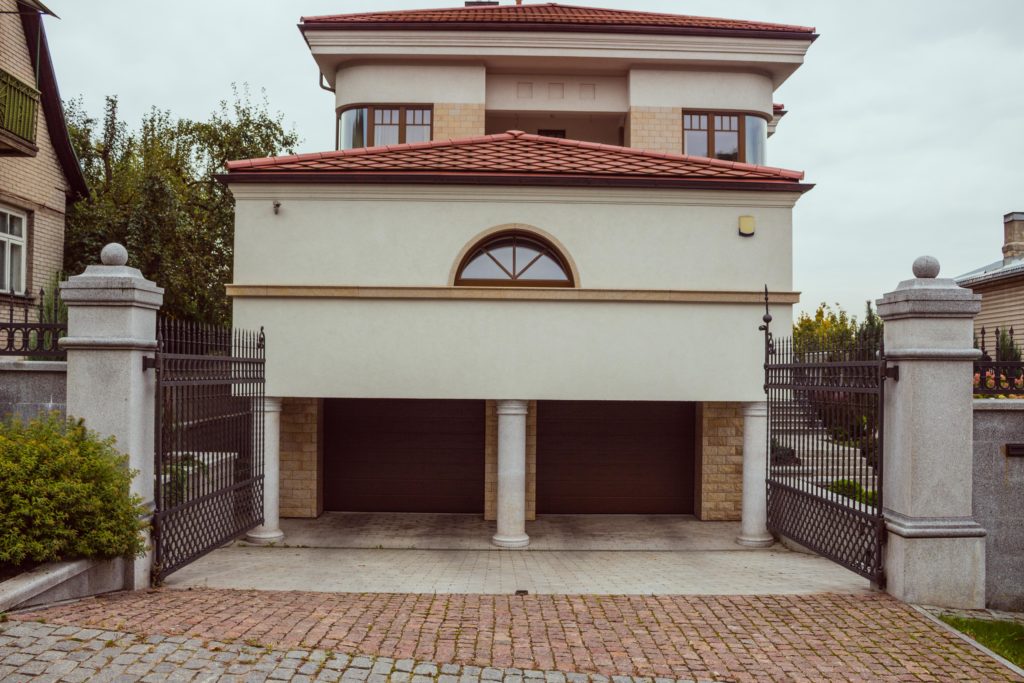 Sluggish door: If your door is in slow motion, there are several things that are causing the issue. The motor might need to be repaired and only a certified technician can handle such an issue. Whether you have rolling steel doors or sectional door, you have to analyze if you should repair or replace your door. These cases do not require a full door replacement. Call a professional technician who performs safety inspections and diagnoses the problem properly.

Broken door opener: Another factor that is causing the problem is when your garage door opener does not work. Basic troubleshooting will usually do the trick. Your door opener may just need some fresh batteries. If you have already replaced the batteries and your garage door opener is still not working, there can be bigger issues that are causing the damage.

The motor usually comes with a dangling handle that when pulled, disengages the motor. This method allows you to lift the door with your hands. This is a good technique to employ if there is a power outage in your area. Calling a garage door company will help you resolve the problem.

Garage door stuck in the same position: When one of the garage door parts malfunctions like the garage door springs, it can cause a series of problems. One of which is having the difficulty to close or open your garage door.

A photo-eye is a safety feature that is commonly installed in garage doors. It is specifically designed to stop a door from lowering if a car or a child crosses in front of the doors. However, there are cases when the alignment has been completely knocked out. This results in locking the door in the up position. New garage door installations might be necessary.

How is the appearance of your residential garage door?

Cosmetics might be a garage door problem that is easy to address. Since it has to do with appearance, repainting will usually solve the problem. When tackling problems with cosmetics, you need to find out which physical aspect of your garage door you should pay attention to.

Take note of the type of door you have so you can choose the right paint. If you have a custom wood garage door or steel doors, ask professionals about the paint to use.

Panels: Are the panels already damaged? There can be several reasons why panels get damaged. The damage can be due to the harsh weather or the lack of maintenance. The decision whether to replace or repair your panel will depend on the age of your garage door.

If you have recently installed your garage door, repairing a panel is the best option to consider. Replacement parts can be easily purchased and they are also affordable. Panel replacement will no longer be necessary if the door is still in excellent shape.

Paint: If your residential garage door looks drab or chipped, applying a fresh coat of paint is going to be necessary. You just need to make sure that your garage door is still functioning properly.

If your goal is to transform the appearance of your home, repainting your garage door will change the curb appeal of your home drastically. Garage door companies will be the ones to make some recommendations. Fort worth garage door services are knowledgeable about this matter.

Door design: If you have grown tired of your garage door's old design, it will not hurt to explore other door designs. Over the past decade, door designs have dramatically improved. Today, you can choose from a wide range of designs at low prices and the best thing about them is that they also match the exterior of your home.

Family Christian Doors in Fort Worth TX, specializes in garage door repair and replacement. They can also install garage doors, handle broken garage door spring repair, and provide you with various door products for your needs. Call them today to schedule maintenance and safety inspections.