One of the latest trends when it comes to kitchen design is quartz countertops. This material has been gaining popularity in the last few years due to its durability and antibacterial characteristics. However, what will happen with these luxurious countertops once the homeowner decides to move into a new property? Can quartz countertops be removed and reused? We have the answer to all of these questions below.
A quartz countertop is an engineered stone that comes in a variety of tones and designs. This makes it easy to mix and match with different looks. Because this material is man-made, clients can also ask for personalized details such as a bullnose edge or a larger overhang. To learn more about these special features, visit Caesarstone.
Even though installing quartz countertops can increase the value of any property and attract more buyers, sometimes owners want to keep the quartz. In this regard, many of them wonder, can you reuse quartz countertops? The answer is: technically, yes, but there are a series of factors you should consider before starting the project.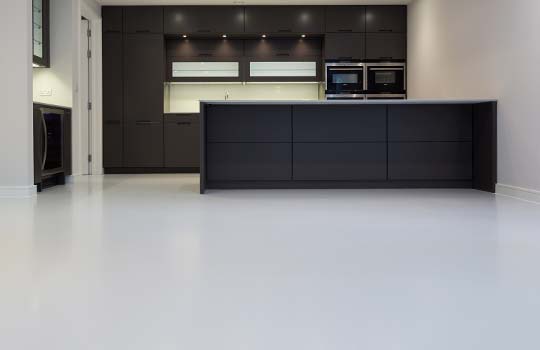 Can quartz countertop be reused?
We understand that purchasing quartz countertops for the kitchen is an expensive investment. That's why many homeowners would prefer removing the material and reusing it on their new property. Whether or not this is possible will depend on the dimensions of the base cabinets. It is vital to consider the size of the slabs and measure if they would fit in places such as the bathroom or the fireplace.
In case homeowners intend to reuse quartz countertops in their new kitchen, the space needs to have the same dimensions as the old one. If not, it will be impossible to use it since commonly these countertops are designed to only fit one space.
Are there any risks when reusing quartz countertops?
Even though many people ask, can quartz countertops be removed and reused? Most of them forget to inquire about the risks. When taking on a project of this magnitude, it is vital to learn about the possible issues that could arise.
As most of you might know by now, quartz is an extremely durable material. Once homeowners have the countertops installed in the kitchen, these will rarely crack or even get stains. This means that if people plan to stay in one property for a long time, quartz would be the best choice for their kitchen.
However, when we start talking about removing the material from the cabinets, there are a couple of things to keep in mind. For instance, quartz slabs are heavy and could be damaged during the process. Think about when the quartz countertops were installed. This process likely took the labor of two professionals and a lot of materials. That's why if you are planning to reuse the quartz, it is best to ask a professional for some help.
In the section above, we mentioned that quartz countertops come in a variety of tones and designs. All homeowners that choose a solid ccolorfor their surface won't have to worry about this issue since there is no veining. But, for all those countertops with special designs, homeowners have to be careful when reusing them.
For instance, if you have a unique design and you decide to remove the quartz countertop, it will be difficult to install it again in the new kitchen.
A noticeable characteristic of quartz slabs is that they are heavy. A regular slab could weigh between 189-210 kg. This means the quartz can't be carried by just one person. If a homeowner is planning to execute this plan themself, they will have to ask others for help. Remember that moving companies won't be able to help out. Also, you will have to do the removal and installation process at the new home.
How can you reuse quartz countertops?
There are several ways in which to reuse quartz countertops, and in this section, we will present some of the best ideas we could find.
Cutting boards
One of the characteristics that all homeowners love regarding quartz countertops is that the material is scratch-resistant. That means even when cutting vegetables over the surface, the countertop won't crack and it will maintain its appearance. That makes a quartz countertop perfect as a cutting board, with the added benefit that this product will last for several years. These small pieces of quartz could have another use, such as a flat base to roll out dough. 
Kitchen island
When moving to a new place, homeowners can decide if they want to add some extra features to their kitchen, such as an island. In that case, it will be easy to reuse the current quartz countertop and cut it to fit a regular kitchen island. To make sure this will work, it is crucial to talk to the contractor.
Decorative tables
The key part of the design of any room is inserting a unique element that will surprise your guests and enhance the whole look. Any homeowner can achieve this goal by using quartz slabs and cutting them up to fit small tables to place in their living room. The best part is that these tables will be quite durable. This is a perfect alternative for all those homeowners who have children running around all the time.
Elegant bookends
Since most of the time, it is easier to make quartz slabs fit into a smaller design rather than a bigger one, why not create some unique bookends? The best part is that these don't have to be perfect, and homeowners can get creative. Plus, these can also work as a housewarming present for a friend or a family member.
Coasters
We all know that finding the perfect coasters can be complicated. In the market, there are so many colors and designs that it could be difficult to decide which ones will match your style. However, to solve these problems, just take one of the quartz slabs and cut it into small squares. Now, you have elegant coasters.