Cabins can be found in the mountains, on lakes and tucked away deep in the woods. Many people have fond memories with family and friends in a cabin somewhere where they spent time exploring the woods and enjoying the scenery. If you want to relive that experience daily, you might want to consider giving your home a rustic cabin makeover. There are many design options to give you the cabin look you are going for.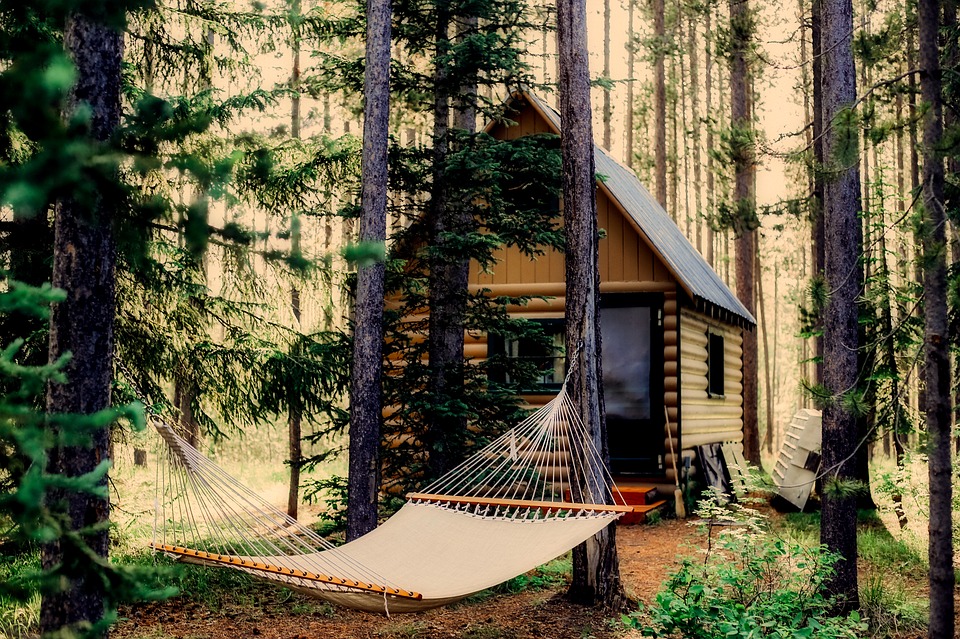 Cozy
While vaulted rooms can offer a luxurious look to a room, nothing says cozy like the flat wood ceilings that cabins have. They make the space warm and comfortable. For modern homes, pillars are found on the outside of a house. With a cabin, the inside shows off the strength and beauty of pillars while bringing a rustic, cozy element to the living space.
Decor
If you want to add more of a country look to your cabin-like space, consider buying lodge decor from a reputable seller such as www.theburlybear.com. They have everything from pillowcases, bear statues and even lots of cabin bedding sets to choose from. Cabin theme lovers can find many items to enjoy.
Eclectic Style
If you spent any amount of time in a cabin when you were younger, you most likely remember the decor not matching. Most cabins were a place for spare couches, hand-me-downs and other items that were not needed in the main home. Everything in a cabin feels comfortably worn-in. When decorating your home, mix and match different pieces you find at thrift stores, yard sales and other stores which sell gently used items. It is amazing how lots of mismatched items in a home can come together so well.
If possible, spend some time remodeling some of the key items in your home using older, antique products. For example, an antique cabinet can be used as a bathroom vanity. When it comes to a "cabin" look, think about the small details that add up such as copper plumbing, wood furniture, rustic items, worn out items and anything that looks aged.