Rustic decor and rustic homes are never out of fashion. In fact, they are much in style again in this 21st century. It is defined as keeping an old home's original architecture and the root of the home intact, yet giving the home a modern outlook. For example, there are barn style homes in the countryside.
To modernize these rustic homes, interior designers incorporate traditional elements and add some modern touch with sleek colors, modern designs of some decoration items etc to create a space with a traditional rustic quirky chic outlook.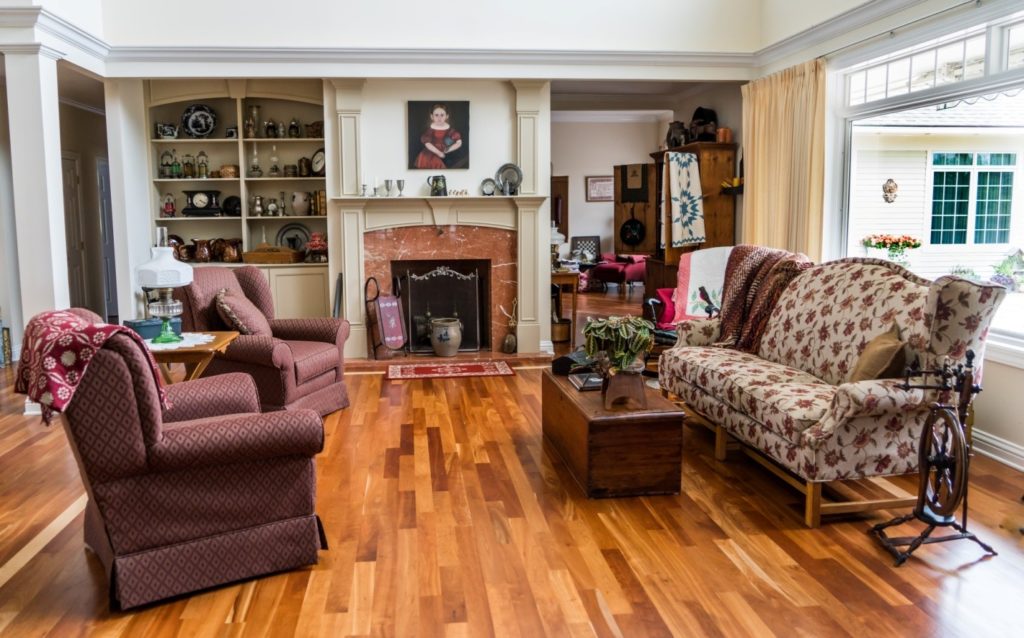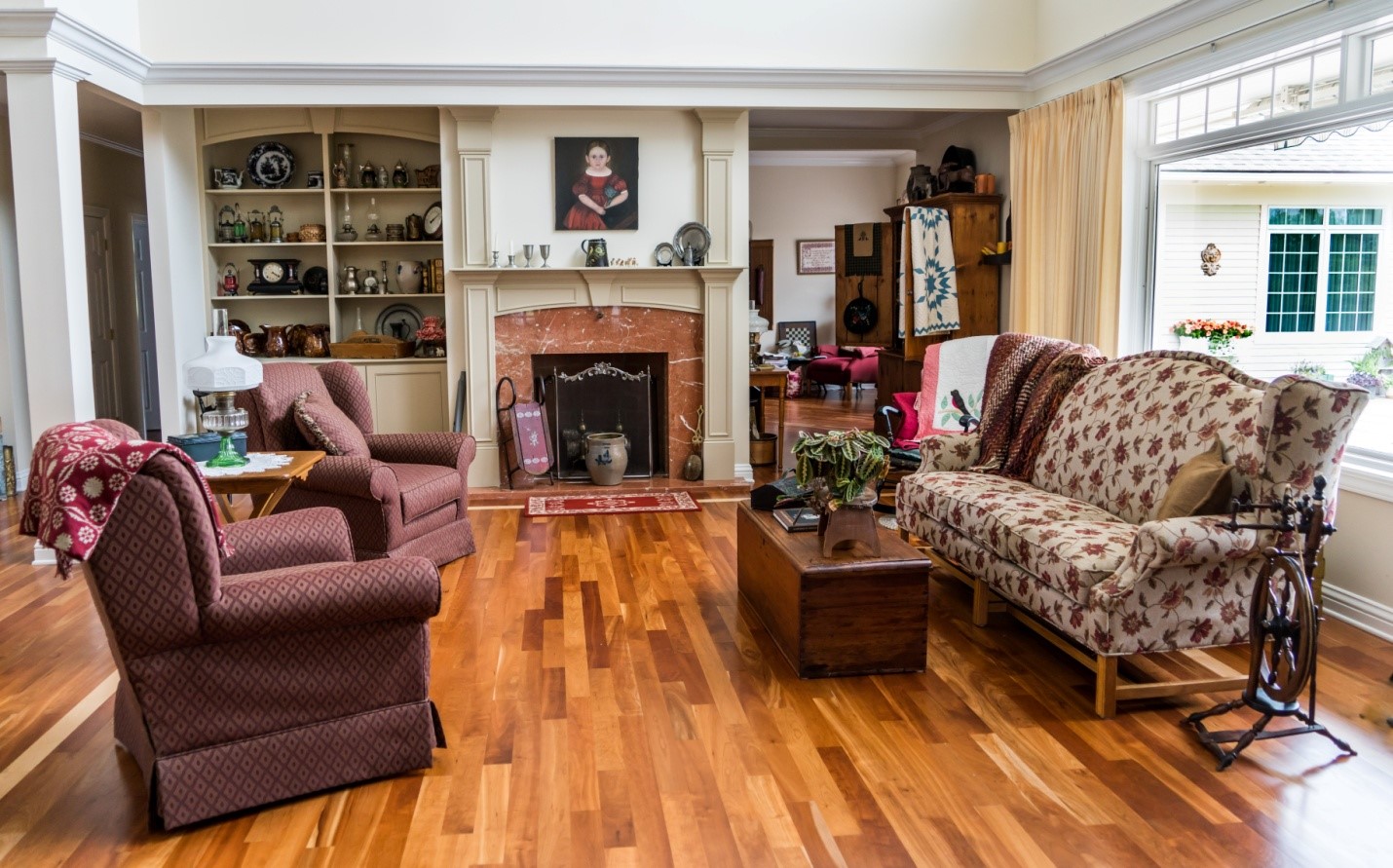 There are many ways to add a modern touch to a time earned old fashion house to make it a place you call home in 21st century. Let's check out –
Use Paints to hide imperfections and add some colors
Paint is an excellent tool to hide imperfections of any old wall, furniture or outdoor furnishings. Always use solid and single colors to paint the walls, ceiling, trim and anything. The old-fashioned houses always carried trim, doors, windows and beams made of heavy wood and they carried certain burnish or wooden polish. These designs are love. Therefore, you absolutely wouldn't want to change them. Keeping the colors of wooden doors, trim or beams as they are, paint the walls in some solid colors. White can be the savior here. The dark painted and wood polished doors and windows will stand out of the white walls.
Keep your old furniture intact with bright colored accessories
Old furnitures carry a touch of traditions with beautiful designs in it, which are rare to find these days. Old furniture can be wood polished, or can be painted in blue-grey-green kind of contrasting colors. If they are wood polished, use contemporary accessories like bright colored cushion covers. Only thing you need to keep in mind that, whatever method you are using, you need to be consistent with that throughout all the rooms. Same colored wall(for example white) and ceiling creates a great appeal to the look of a rustic home.
Give the windows a touch of modernity
Rightly said "A breeze, a forgotten summer, a smile, all can fit into a storefront window". Windows are the components of homes through which you can change the face of a rustic home drastically. You can use in-window shades replacing those old-fashioned drapes or curtains to give the rooms a contemporary look. It will also expose the vintage and polished trims to keep the rustic look intact. In old homes, some windows are always on some awkward places on the walls, which make the rooms little messy. You may use lightweight drapery to hide them. Drapery color can be contrasting the wall or matching it. It will keep the light coming from the window intact and also hide it to give a clean look to the room.
To hide wall imperfections, use airy shelves
Airy shelves are the savior to hide imperfections, and they give a modern look to the old walls as well. Square shaped wooden wall shelves also add some extra storage. You can keep some display books on the shelves which will add extra beauty to the rustic look. Or you can keep some glass vase with air freshener indoor plants to give a contemporary look. Both ways these shelves can play an important role to the decoration of the walls of a modern rustic home. Shelves should match the colors of the furnishings or trims.
Add modern gadgets in traditional kitchens
Traditional kitchens have slabs made with the barn. Here you can mix old with new . While keeping the traditional look intact, you can place modern gadgets, plants to the kitchen which will instantly change the look and add some contemporary touch to it. The elegant barn shelves should be filled with chic and sleek containers, old-fashioned teapots and cups to mix in the styles of now and then without making them look like they are fighting with each other. Color the window fans matching with the wall or ceiling. This will help hiding them from the sight, yet keep their goodness intact.
Add some contemporary art pieces or decor items to the living room
The rustic walls look awesome and modern with new and abstract art of 21st century. Especially the walls with exposed bricks and stones. Leave these walls as they are and just hang some contemporary and modern art. It will give a soft yet edgy look to the walls without completely removing the texture and the integrity of the walls and the rooms. You also can add some decor items made of glass or jute or bamboo or ceramic, will add some extra state-of-the-art look to the rustic rooms.
Play around with lights
Lights, whether it is daylight coming from the windows or the artificial ones, always give a scope to play around with while decorating a lovely rustic home to modernize it. Add some prevailing hanging lights to the dining hall or the living room will allow it to become a leading edge home then and there. You also can keep the old-fashioned table lamps as they are at the contemporary side table in the bedroom, industrial floor lamps or lanterns at the outhouse will keep the countrified traditional feeling intact.
Use a blend of outdoor and indoor materials to give a youthful touch
You can keep blending the outdoor and indoor materials while decorating a rustic home. Decor or furnishings made with bamboo, jute, polished earthen pots with living plants can be placed at the staircases, corners of the rooms, kitchen or bathroom. That will keep the austerity alive in those old-fashion homes. Also, you may place some contemporary outdoor furnishings to make the countryside outdoor or pool side an elegant and modish one.
Restore old stuff sensitively
The traditional houses carry the legacy, history, memories of ages or may be centuries, which cannot be created again once replaced. So, we need to be sensitive while remodeling an old home to give a touch of present to them. May be an old art, furniture, open beams or brick exposed wall is caring history. If that is the case, we need to be carefully design the room by keeping the old stuff intact where and how they are and then placing modern things or paints matching or contrasting them. This will highlight the old memories, which will fragrance of pastoral and traditional home yet making them state-of-the-art matching the present.
Do not cover up exposed stones in the stone walls
As mentioned earlier, brick or stone exposed walls are the beauty of rustic homes. We do not need to cover them up to make it chic or modern. These walls will look outstanding with some modern lighting, contemporary painting or edgy living plants in modern vases kept attached to them.
While working with rustic homes, keeping with natural palettes, earthy shades, mixed with contemporary designs, bright accessories will keep the sophisticated look yet the traditional feeling in it. If you let one element to get highlighted and shine, keep others muted and textured. The perfect blend of past and present will work outstandingly well while modernize the rustic and old-fashion homes.