Decorating a home can be a real pleasure for many people, especially if you get someone else to do the hard work. But for many, being involved in all the aspects of making a home look the way they want is a true joy.
One serious area of interior design is window treatments. Window treatments or coverings refer to such things as blinds, curtains, and drapes. As you are surely aware, these types of coverings come in a huge assortment of styles.
If you are choosing to use blinds in your home, should you then stick to some level of uniformity, or can you mix them up? Can you use a mixture of window coverings in the home, or even in the same room?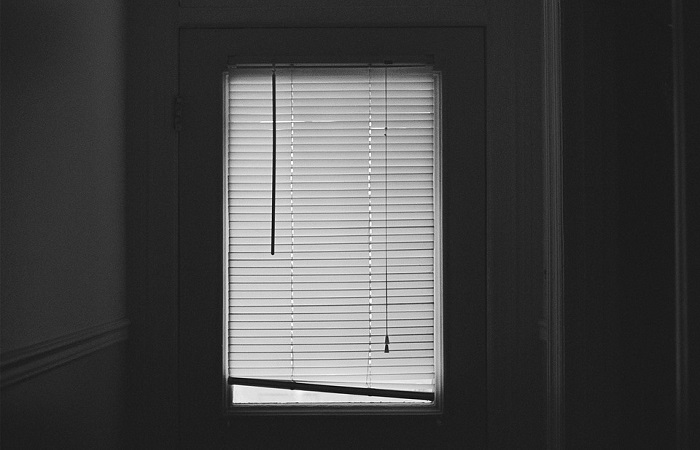 What are the different types of blinds?
According to BIFMO, one Edward Bevan invented the Venetian blind in the late 1700s. Clearly, it's one of the most common types of blinds available. But there are plenty of others too.
Cellular blinds are one type that has recently become more popular. This is due to its design that helps cool a room by blocking out the sun's heat. Just below is a rundown of the kinds of blinds that you could utilize in your home.
Panel blinds
Venetian blinds
Vertical blinds
Micro blinds
Mini blinds
Skylight blinds
Roller blinds
Cellular blinds or shades
There are also a number of shades that work similarly to blinds but without the traditional slats:
Pleated shades
Roman shades
Solar shades
Outdoor shades
Roller shades
Many of these blinds and shades have specific purposes and are more useful in some rooms than in others. For example, solar shades are for rooms that face the sun. They reduce UV but allow light to come through still.
Why use blinds in a home?
Blinds are often the only practical choice in a home. You wouldn't use curtains in a bathroom normally due to the potential for mold to grow. They would be constantly damp from all the steam that is generated in that room.
They are quite easy to clean in many cases. One of the tips on how to keep your bedroom spotless would be to use blinds. They are simply easier to clean than curtains.
Can you mix and match your blinds?
When choosing your window treatments you should consider the purpose of them. Are you looking for total privacy? Do you require blackout blinds to help you sleep? Do you wish to keep the room cooler?
This will help to decide which blind you need. As you have read, there are plenty more choices than Venetian and roller blinds that you can install.
However, there is something else you might want to mull over. How does your home appear to others from the outside? Mixing up your blinds may help to give each room its individuality, but from the outside, it may look very different.
If it comes to a time when you desire to sell your home, then you may wish you kept the blinds the same. This is because the home will have more curb appeal if it looks uniform and neat from the outside.
Nevertheless, there is no regulation that says that you cannot mix your blinds, and a roller blind may be more useful in the kitchen than it is in the living room.
Is it okay to use blinds and curtains together in the home?
The howmuch website explains how much installing blinds in a home would cost. They are often cheaper than curtains so it may make sense to use just blinds throughout a home.
Yet, many people prefer to use blinds in some areas of a home and curtains in others. Curtains may help to retain the heat in a room better than some blinds. On the other hand, blinds give better control over the light entering a home.
There is no rule to say that you can only have one and not both. If you wish to use curtains in the bedroom, and blinds in the kitchen, then you should feel free to do so.
Could you put blinds and curtains in a room together?
This is something that not everyone would consider doing, but it is perfectly ok to combine blinds and curtains on the same window. There may be a reasonable reason for doing so too.
The curtains give a different aesthetic to a room than a blind once closed. But, opening the curtains allows the blind to be used to adjust the lighting. Doing this gets you the advantages of both window treatments, but it will be more costly.
Summary
Designers say that lighting is one of the most important design features in a home. However, it isn't just the lights that are installed that matter, it also how much natural light comes in.
Blinds are excellent at controlling light, but not all blinds work the same way. For this reason, you may find that you want to mix your blinds up for certain areas of the home.
It's your home, you should feel free to put whatever blinds you want in whichever room you want. Get creative, and have fun.