Small bedroom space seems to have become a common problem in many homes, facts revealed that  a lot of persons give up on their dream to have a beautifully structured bedroom, just because they do not have enough space to take advantage of their design plans.
But it's really shocking that a number of person are yet to realize what I most important – the size does not matter when the skill is present.
If you are having the same challenge and you find yourself stuck while trying to figure out what goes where due to the small size of your bedroom, then you should take a look at these ideas and get to work… you'll be surprised at how much you would have impressed yourself.
1. A Bedroom with a Reading Nook, Bookcase, Pull-Out Bed and Storage Drawers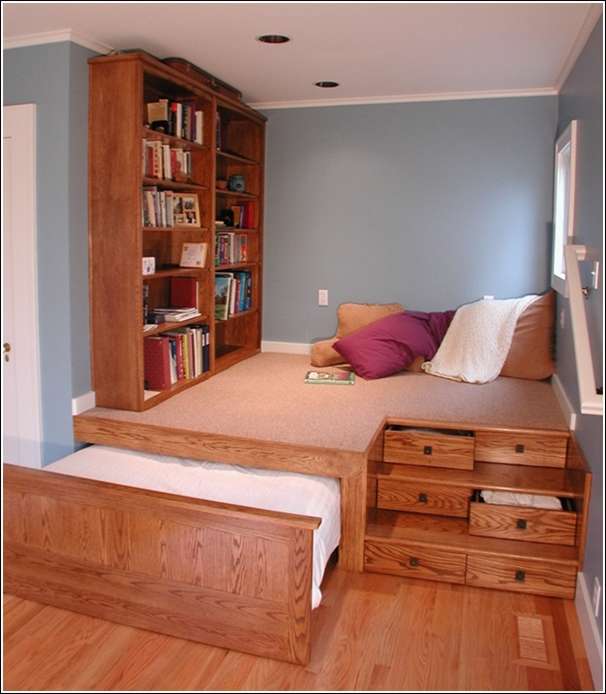 Image Source: theownerbuildernetwork
2. Raise the Bed and Utilize the Space Underneath



Image Source: tumidei
3. The Space with Window has a Lot of Usage Potential Too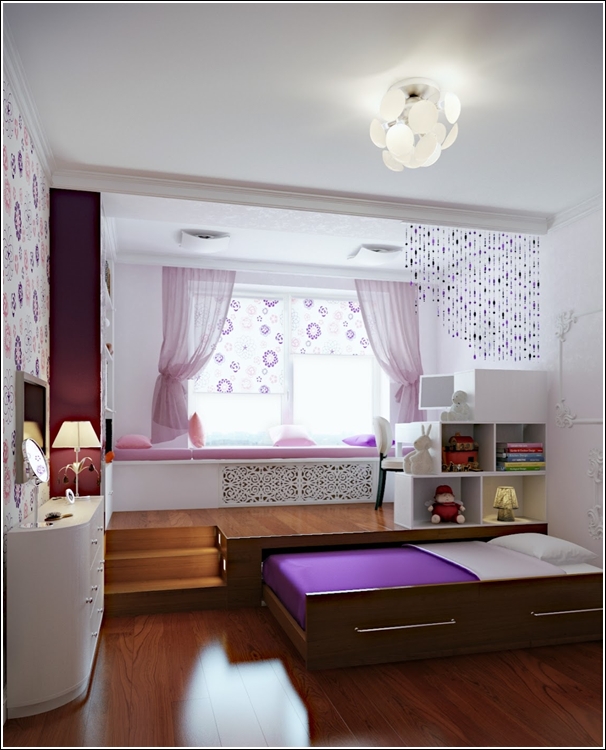 Image Source: home-designing