"Widen" your room by adding depth via mirrors.
To hang a few extra mirrors throughout your room is the best way "widen" it. When it comes to interior design, mirrors bring in the illusion of increased square footage. If you use a handful of smaller mirrors you will intensify the way light affects the overall atmosphere, while hanging a single but bigger mirror will add the feeling of extra space.
Use the extra storage space beneath your bed, sofa or table.
Small rooms are always in need of more storage. In most occasions, one can not really change that, but there is always a way to adapt! Utilise the extra space beneath your bed, sofa, bureau, desk, table and pretty much every piece of furnishing has some sort of unused space.
Baskets, plastic containers, rolling drawers or even regular cardboard boxes can do a great job in making your room both more functional and efficient.
* Extra tip: Vacuum bags could help you further reduce the amount of space your belongings will take (especially clothes).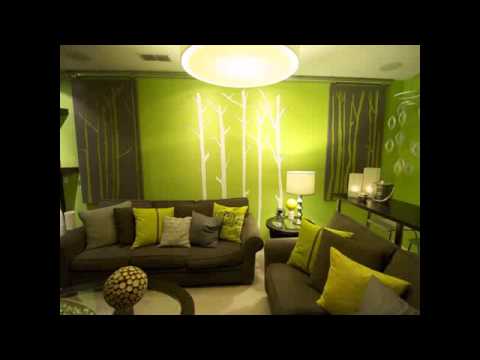 How to maximise space?
Your walls and ceilings are a gold mine untapped. Making the most of both your ceiling and walls is the best way to "hack" a small room. Consider hanging solid shelving or if applicable – floating shelves, or even better, mount a solid "peg it all" board. This way you could change and rearrange how you put wall storage to use. Fill up the wall with shelves, or turn it into a multi-purpose hanger.
Mount near-ceiling shelving! That's simply the best choice you can make to fully utilise space, regardless of how small your new abode is.
The trick I will suggest is to mount hangers all over the length of you newly installed shelves. This is a great way to utilise shelves.
Another great improvisation to utilise space within tiny rooms is to mount the so-called flexible shelves to your ceiling. If handy enough you could even fit a couple of floating (hanging) shelves. It's best to hire an experienced hanger/tradesman to achieve long-term sturdiness.
Faux floating shelves are also an option. Install the wall brackets but leave the shelf itself floating. This way you can use or move the shelves themselves and still use the brackets as hangers.
One of my favourite hacks is to utilise doors. Depending on how strong your hinges are, the average door could fit at least two or three extra shelves or hangers for you to enjoy however you feel like. From hanging clothes to stacking photos, or etc. Mounting shelves to your door will surely add a few extra options for you to choose from.
6 extra tips decoration tips
Tip #1. For a small room, whether it's a bedroom, a living room, or kitchen, use light colours. White is also a preferred colour for small rooms, I have noticed because it makes the room feel clean, airy and spacious. But for colour lovers, using a light shade of any other colour can also work. And it can, of course, be combined with a little bit of white. Do not use dark colours because they will only make your small room feel even smaller.
Tip #2. Use the height of the room to your advantage, and not the width. How can you do that? By building your bed above another part of the room. A working desk can be put underneath the bed. A few storage spaces can be built under the bed, so there will be no need of a wardrobe.
Tip #3. Make the most of light. Put your desk near the window so you can work or read under direct sunlight. Also, to save space in your tiny room, reach out to a professional like a Fantastic Electrician and and get and ceiling light fittings installation or wall sconces to save some space. The fewer desk lamps or floor lamps you have, the more space there will be in your room.
Tip #4. Keep your small room de-cluttered and with hidden storage space. Some professionals would argue that an open wardrobe is a good solution to making a small room look bigger, but I strongly disagree. I advise people on using a wardrobe with doors and even hide as much of their belongings as possible. Even a dresser would be better for a small room.
Tip #5. Choose one big art piece for a focal point in the room, rather than using a number of small paintings or pictures.They also make the room seem cluttered. Be bold with the art in the small room. Add only one or two throw pillows on your bed or sofa, but choose ones that have a pop-up colour, rather than five throw pillows that blend with the rest of the furniture.
Tip #6. Use a Murphy bed. If your small room should act as a bedroom and a living room, you can get a Murphy bed, which will stay hidden in your living room all day. This is a great way to save space in your tiny room.
Author Bio: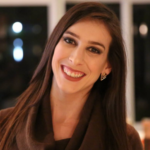 Jenny Harrison is a passionate lifestyle and technology blogger. She loves to get engaged with the readers who are seeking for home, lifestyle and tech related information on the internet. Follow her on twitter @MJennyHarrisson for more updates.