Some of the world's largest and most successful companies started at home. Apple, Amazon, Hewlett-Packard, Google, Walt Disney Co., to name a few, became hugely successful even with their humble background. Despite having limited investment and workspace at their disposal, their hard work, focus, and determination gave birth to multimillion-dollar companies.
These companies are proof that you don't have to lease a fancy corporate office or sell a kidney to get started. They are also proof that great ideas can be turned into something, no matter how or where it started. In fact, a report from the US Small Business Administration said that approximately fifty two percent of small businesses in the US are home-based.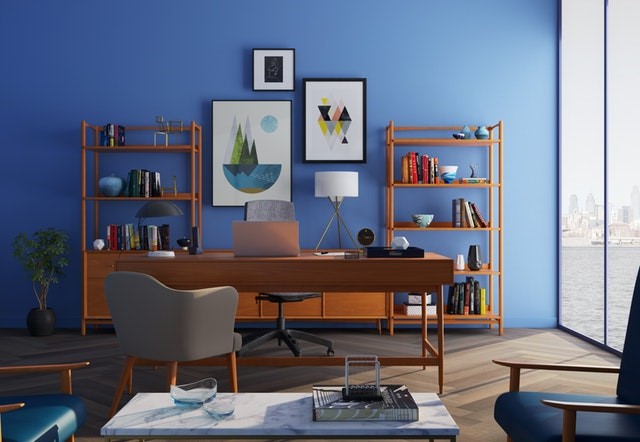 If you're thinking about starting a home-based business, there are various factors you should consider. Here are the seven most important to think about.
1. Determine if working from home is right for you
First things first. You need to determine whether working from home is a viable option. Although this set up does have its perks, it's certainly not right for everyone. Some people find it difficult to work from home while others find themselves more productive and comfortable. So, before you go ahead and set up a home office, consider asking yourself these questions:
Will you experience any distractions?

Do you enjoy being your own boss?

Do you have enough space in your home to put up an office?

Do you like working alone?

Are you a good time manager?

How will you prioritize tasks?
Are you self-disciplined?
Starting a business requires superb discipline, excellent time management skills, ability to prioritize tasks, as well as the ability to resist distractions. Once you're confident that you can do these, then nothing should hold you back.
2. Compliance with the rules and regulations for setting up a business
There are various rules and regulations governing different types of businesses, including home-based ones. It's important to have an understanding of the requirements set by your state, county, and city to ensure that your home business is compliant.
Some of these requirements include business registration, licensing, as well as adherence to certain safety and operational guidelines. Depending on the type of business you're planning to set up, the set laws may vary. Confirm the legalities first with your state and local business departments before setting up your business.
3. Determine the business scope
Before launching your home-based business, it's important that you have determined the scope. This includes determining the kind of products or services that you will be offering and how to deliver them. Think about creating your business plan, determining the size of the business and any plans to expand it in the future. This will help you plan your marketing strategy better.
4. Your working environment
You will be spending a lot of time here, so it's important to ensure that your workplace is pleasant, spacious, safe, comfortable, and free from distractions. Consider the amount of space you will need depending on the type of business. If the business involves selling physical products, you will definitely need a much bigger space.
Deciding where you will set up an office within your home while keeping in mind how your space requirements will affect your family is a key factor. You should have a dedicated space and equipment for work.
5. Location
Another key factor to consider when setting up any business is location. The location of your business may determine whether the business will be a success or failure. If your business involves clients coming to you, it must be located in a place where they can find it easily.
If your business involves delivering a product or service, the distance from your home to the delivery destination matters. It might cost you a lot more to deliver products or services to clients who are miles away.
6. Financing
Knowing the amount of capital you will require to launch your business and where to get it is crucial to your success. Startup costs may include office and production equipment, inventory, licensing, insurance, supplies, and delivery costs, as well as professional fees for lawyers and accountants, among others.
If the amount of money you have on hand is not enough to cover all these costs, you can get funding from a lending institution.
7. Marketing strategy
Since your business won't be located on a busy city street, you're going to need to advertise your business. Check out this article for some techniques. This means coming up with a savvy marketing strategy. You can opt to do it the traditional way by advertising through word of mouth, the local dailies, radio stations, television, or by giving out flyers and brochures.
Social media is a great place to advertise your business. With social media platforms like Facebook and Instagram, it's extremely easy to let people know about your business. You might want to think about setting up a website for your business, which is a great way for potential clients to reach you.
Identify your target audience and think of how to best reach them. Research on your competition and figure out how you can provide an even better product or service.
Running a home-based business may seem daunting at first but once you get everything in order, it can be a rewarding and enjoyable experience. Hopefully, these tips can help you jumpstart your home business journey.