When designing and building your new home, you have the opportunity to make sure that it reflects your character and stature in life. Also, go for the cleverest designs that are flexible enough to be adapted to your changing needs over the coming years.
There are different ways for you to create the ideal home for your growing family. Design ideas like open kitchens have become famous in recent years. However, there is so much more to home design and building than just that.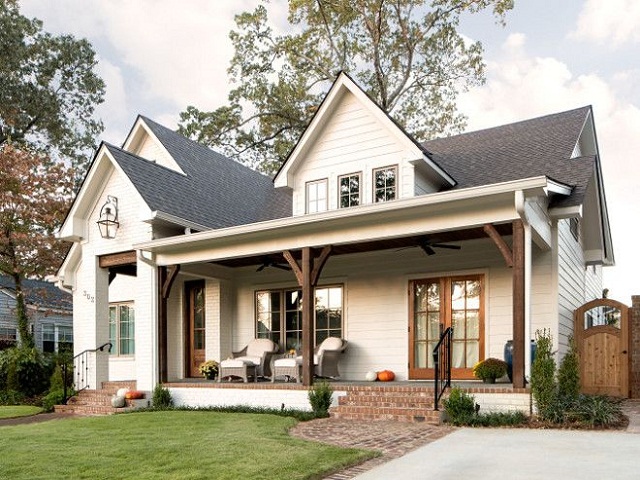 Custom home builders share some of the essential considerations when designing and building your new home.
1. Layout
Decades ago, you literally must be with your kids all the time to ensure their safety. But today, you can't let this concern to prevent you from going about your day-to-day routine.
Connectivity and visibility are now among the two most important considerations when thinking about your home layout. So it would be wise for you to make a portion of your ground floor space open plan with some private spaces for quieter rooms.
Open plan living areas work well for families; however, there should also be quiet zones away from the common living space.
2. Activity Room
A great place to create a family activity room is in the basement or in a loft space. This area is where you can spend quality time with your family. This can include a table tennis section and a home cinema. But make sure to pay attention to the room acoustics for it to be truly functional without being a source of disturbing noise.
3. Day Living Space
The best combination of spaces for the open plan area includes the dining, kitchen, and family living. You and your family will most likely spend 70 to 80 percent of your time here.
Some of the important aspects of the day living zone are ease of access to the garden, plentiful natural light, and a relaxed feel. An excellent day living space will have a layout and enough light that allows you to keep an eye on your little ones while you are working.  
4. Snug Lounge
As parents or guardians, you must treat yourself to some respite away from the hectic day living zone at the end of each day, so consider building a snug lounge.
Make sure that the room is calming, perhaps with relatively low levels of light and a real indoor fire pit. Make it cozy by using huggable textures and natural materials. A snug lounge works well if it does not have ease of access to common outside spaces. After all, it's your private hideout.
5. Study and Play Areas
You and your children deserve to have your own dedicated space for study or reading. During the early years, consider connecting the playroom to the day living area, and have your private reading zone or study elsewhere.
6. Bedrooms
Parents often compromise the size of the master bedroom to give more space for their kids' rooms. Consider having their bedrooms close to yours during the early years for supervision, convenience, and peace of mind. If the space allows for it, you may also want your kids to have a study area in their bedrooms apart from the family study area.
But for teenagers, you would want to locate them far from your bedroom because this is the period when they tend to bring home noisy friends, play electric guitars and drum kits, and cause general chaos.
7. Bathrooms
Ideally, all bedrooms in individually designed homes should have their own dedicated bathroom. But when this isn't possible because of budget or size constraints, have one bathroom each for the master bedroom and the guest room. For the rest, allocate one bathroom for every two bedrooms.
As your children get older, there will certainly be increased pressure for every room to have its own bathroom, so this should be a crucial part of early stage design discussions.
8. Energy Efficiency
Do your homework to maximize energy efficiency in your new home. Your builder can help make sure that your windows are getting as much sunshine as possible to provide heat for your home. Spend time in the selection of your HVAC systems, insulation, energy efficient appliances, and kitchen or bathroom fixtures.
Designing and building a home to accommodate the growing needs of your family are probably the most challenging tasks you will have in your lifetime. So getting custom home builders onboard is an investment that will definitely pay off in the long run. They can listen to your ideas, recommend meaningful changes, and build your dream family home as close to schedule as possible.
AUTHOR BIO
Robert Allam has had an understanding of Trendsetter Homes inside and out since he started with the business as a client over 10 years ago. Eventually becoming part of the company as a Sales Consultant, then Office Manager, and now as Finance and Sales Manager, Robert has seen the company grow from a small team of 4 to a professional team of 16 and has guided many clients through the process of developing their dream of a unique, luxury home.
SEARCH QUERIES
tips for building a house with a builder, what to know before building a house, building a new house ideas, features to consider when building a new home, tips for building a house on a budget, home building ideas photos,
cool ideas for building a house, things not to forget when building a house, tips for building a family house,