A couple of times, it looks very much like we do not really see clearly while purchasing a flower. Yeah! Flowers are beautiful, this is likely the reason why we get carried away whenever we go flower shopping.
How To Make A Flower Look Good
Far from that, this post will be giving hope to those who think that they do not have the much needed cash to purchase expensive flowers, with which to decorate their homes. Truth be told, we always need to cut out coats according to the available clothe, not heeding to this golden rule will definitely yield a nesting effect.
One of the renowned interior decoration professionals, Eric Buterbaugh, who is a professional floral designer, took his time to highlight some easy tricks that can help you package a cheap flower, and make it bloom into an extra-ordinary beauty.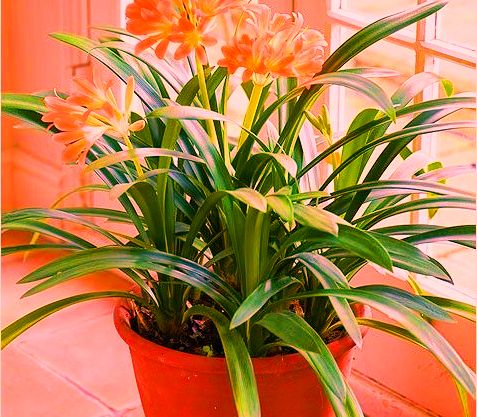 Tip 1: Split Them Into Different Arrangements.
According to Eric, "One variety of flower is always a stronger, more luxurious  look than several mixed varieties. You want to avoid the fruit salad sort of arrangement."
[irp]
[irp]
Tip 2: The Vase Will Make The Major Difference.
"You can always add to the impact of your arrangement by using a special vase. Simple flowers + a good vase is a lot more 'look.' I love wide glass bowls and delicate gold cups."
Tip 3: Toss The Stems.
"Floating flower heads in a beautiful bowl is both luxurious and elegant and ensures the flowers will last a long time. I create this look a lot for my clients who want to stretch one bouquet to decorate their whole home."
Tip 4: Try A Number Of Bud-Vases
"Line up simple bud vases filled with single stems down a dining room table. The look is very clean and sophisticated and is a great, chic way to stretch a bouquet."
Tip 5: The Leaf Trick.
"When using a clear vase, line the inside with leaves to create an elegant base while hiding the stems."
Tip 6: Introduce Succulents.
"These hearty plants are the perfect way to bulk up your arrangement and add some textural interest."
Tip 7: Merge Two Bouquets.
"Pairing two sets of flowers in coordinating colors is the perfect way to create a lush-looking arrangement for a minimal spend. Pair a red rose with an orange rose and you have a beautiful centerpiece of 24 blooms."
Tip 8: Add Some Filler, In The Right Way
"Put greenery in the arrangement first and then fill in flowers in a balanced way all around. Great arranging is the best way to instantly upgrade your bouquet."
Tip 9: Observe Proportions.
"Using a taller vase and pulling the flowers out wider will create a more grand, statement-making arrangement. Sunflowers are perfect for this because they have strong stems and fan out beautifully."