If you are moving to a new place, you will find the whole experience to be exciting, although you will be worried at the same time. When it comes to packing your stuff before a move, the task can be overwhelming, to say the least.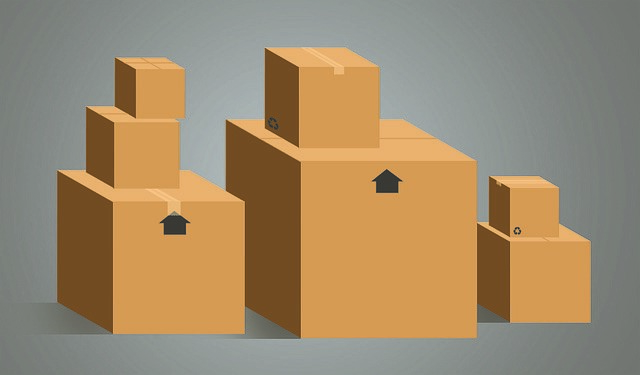 Usually, you would need no less than 8 weeks to get sorted for a move. However, if you are short on time, there is very little you can do to pack quickly, let alone plan appropriately. As traumatizing as the whole ordeal may seem, here are 10 packing tips for last-minute movers.
1.      Ready Yourself
For last minute-moves, ensure all packing material supplies and materials are readily available. Doing so will ensure you have everything is in place for you to get started without breaking a sweat. You can even consider getting help with Muval's local removalists.
2.      Don't Panic
Whether you like it or not, there is literally nothing you can do about a last-minute move. Since you have no other option, there is no point in panicking. Start packing rather than wasting time wondering how you will get things done well within the limited timeframe available.
3.      Be Realistic
There is no harm in being optimistic, but be realistic about what you can and cannot do. Plan according to the time you have available, and always start with stuff that you can't do without.
4.      Organize
You can have a quick and successful move as long as you have a good plan to back you up. If you prepare well enough and avoid common mistakes while packing, you will not have to worry about panicking.
5.      List Everything
It is a good idea to assess your new house to determine what stuff you will and will not need. Once that is done, break down your things into three categories, i.e., stuff that needs to be packed, things that need to be donated and stuff that needs to be disposed of.
6.      Start Early
Since time is your enemy, make the most of the time already available to you. This means you will have to make an effort to get up early every day to get down to business. If everything goes exactly as planned, you will, in fact, have enough time to double check on things to make sure you have not missed out on anything.
7.      Acquire the Necessary Packing Supplies
If you don't have the necessary packing supplies, you will not be able to pack efficiently. Avoid wasting time looking for scissors and whatnot, keep everything in one place for when you need them. As long as you have easy access to packing supplies, packing in due time will be a breeze for you.
8.      Pack Room by Room
There is no doubt packing your entire house may seem like a chore, but this can be simplified if you pack room by room. By focusing on one room at a time, you will see a rise in productivity. Although, this will only work if you're organized.
9.      Get Rid of Stuff Not Required
As mentioned earlier, you will categorize your stuff into three categories. One of those categories includes things you do not need. Either donate or get rid of such stuff for good.
Give away items that you think can be useful to others. But, if they are completely worthless, you can always sell them to junk shops.
10. Seek Professional Help
If you think you can't get everything sorted in the time available to you, there is no harm in hiring professional movers to speed up things up a bit. Make sure you contact a reliable and trustworthy moving company and go through their customer reviews to know more about their packing services if you don't want to risk having your stuff broken during transit.
If you are moving into a new home in a few days, or even tomorrow, under no circumstances can you panic! The packing tips mentioned above will help you accomplish wonders, but only as long as you follow them religiously. As long as you remain motivated while being focused on the task at hand, you will have everything packed and ready to move in no time.