Got a messy, flooded apartment or water-damage hit house? This is bound to give you a headache. If you're living in College Park, MD, you may have found yourself in a puddle of desperation when water damage attacks.
Dripping ceilings, uninvited fountains from your plumbing lines,  viral mold appearing in patches all over your precious home, and a damp stench. How would you deal with water damage College Park?
Time is of essence: water tends to permeate the porous building materials, including plaster, drywall, masonry & woodwork. Also, depending on the type of contaminants mixed in the water spillage source, cleaning it up may be a critical task for you as a home owner. Thus, it's essential to clean up all water damage as soon as possible.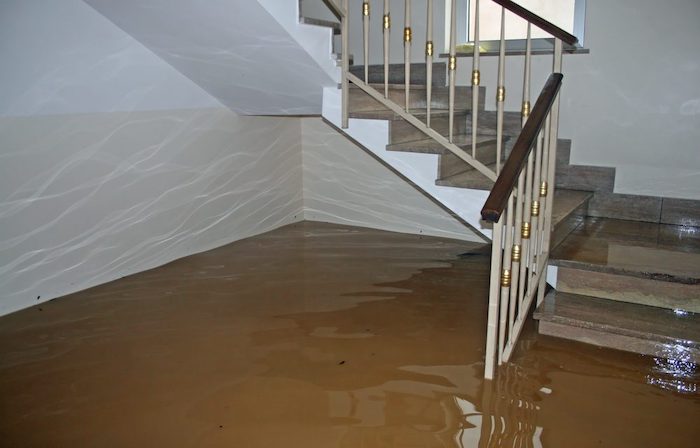 Here we have a nifty little checklist of all things you need to do on priority if your home or office is faced with water damage.
CHECKLIST FOR WATER DAMAGE CLEANUP
Cut the main electricity supply line
There's a high probability that live wires or naked cables may pose the danger of electrocution due to standing water. Switch off the main power board of your building first thing. Call an electrician to inspect the property if necessary.
Turn off the gas supply
To avoid danger of fire or suffocation, close the gas supply.
Call the Insurance company
Click clear pictures of your property to show the extent of water damage and document it. Contact your insurance company to assess the losses. Check with them if your house has a flood damage coverage.
Call a water damage remediation and reparation professional
While some damage can be handled by you alone, hidden spots, and more hazardous jobs like toxic water clean-up must be undertaken by competent personnel.
Wear appropriate personal protection equipment
Always wear rubber gloves and boots, masks and overalls while dealing with a water-related damage. Make sure you have the correct tools and equipment while handling the same. For major damages, it is best to leave the job to professionals.
Clear small items and debris
Once a competent health and safety official clears your property as safe to enter, the clean-up activity must begin within 24-48 hours. Remove debris, small furniture, upholstery and fabric, and personal items from the floor. Do not remove pinned wet wall-to-wall carpets, as this may damage and warp the fabric. Your restoration company will remove heavier items and carry out their drying in specialized warehouses using special equipment.
Water Extraction
All standing water must be removed ASAP, as the chances for secondary damage increases tremendously with time. Do not use a home vacuum for water extraction.
Drying
Traces of moisture still remain; use air movers, fans, dehumidifiers etc. to dry out the remaining wetness. Open all windows and ventilators to let the water escape. Open out and air your wooden cabinets, closets, drawers and let them dry naturally. Use silica gel for rapidly absorbing dampness.
Disinfection
Once all the water is out, the ground and walls need to be disinfected, as mud, contaminants and sewer water pose serious health risks.

Check for Mold
Mold & mildew thrive in damp conditions, and can become a risk to your health. Water damage specialists will assess any mold issues and recommend removal and restoration solutions.
CHECKLIST FOR WATER DAMAGE RESTORATION
Walls
Open up the walls and drywall, as mold and wood rot are hard to detect. Use fans and dehumidifiers to dry out the walls.

Floorboards
Hardwood floors may warp and buckle if they absorb too much water. Remove one floorboard every couple of feet. Clean and sanitize floorboards and check for repairs or replacements.

Floor Tiles
Your sheet/tile flooring needs to be removed so that the subfloor may be dried completely.
Wood Subfloors
Drying wood subfloors is important because of the hidden risk of swelling and warping. Replace any water-submerged plywood or OSB subfloors.