Can A Wood Stove Heat An Entire House?
Dealing with cold weather is a natural part of living in New England. Staying warm is a priority, but traditional heating methods are not always the most effective solution. Below are a few ways that wood stoves help make life a little warmer in this part of the world.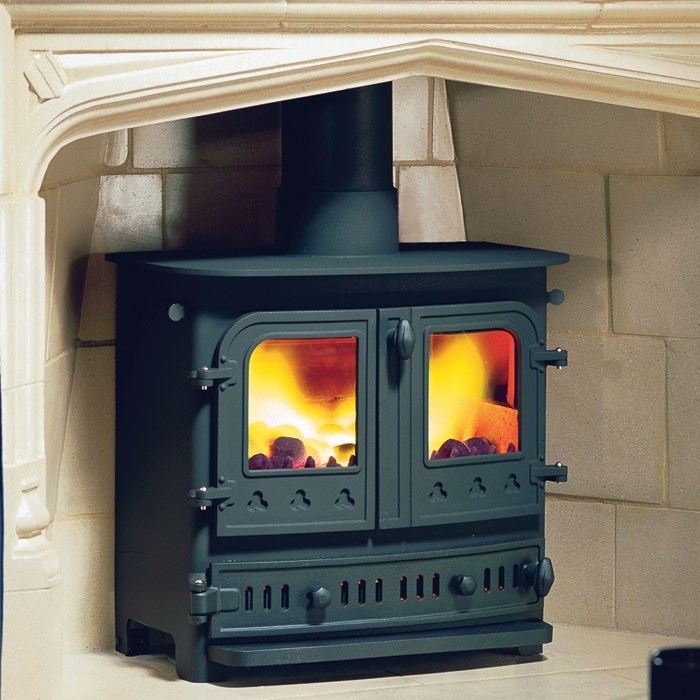 Wood Stove Sizing
Wood stoves are offered in a variety of sizes to accommodate the heating needs of small, medium, and large areas. Measure out the exact square footage of space you are wanting to heat and write this down. This will be helpful in finding the right size wood stove for your desired space heating. There may be some areas of the home, or business that can be shut off during the cold months, which can save you a lot of money on heating costs.
Need To Know How To Circulate Heat From A Wood Stove?
Proper Placement
Where the wood stove is located in the home or business can make a huge difference in effective heating. You want the stove to be as close to all communal gathering areas as possible. These are the areas that people will spend a majority of time in and around.
Blowers and Venting
Adding blower capabilities and venting the warm air from the wood stove can spread the heat throughout your home and business. It is one way to keep all areas comfortably warm during the coldest months. It is a great way to help direct heat into basement areas to keep pipes from freezing and bursting.
Steady, Additional Heat Source
You can dramatically trim back on the amount of energy used to heat your space this winter by adding a wood stove heat source. It provides a steady source of low-cost heat that is both dependable and effective.
A Wood Stove Heating System: Worry-Free Heating for Power Outages
New England is not without a fair share of power outages during the cold winter months. This makes depending on electric heat only a dangerous proposition. Gas heaters become radiant only when there is no power to operate blowers. Wood stoves are the perfect backup plan for you and your family to stay warm no matter the conditions.
Contact wood heating specialists like Complete Chimneys and check out the selection of wood stoves Maryland today!