Area rugs are a great way to tie together many spaces in your home. They offer a place to cozy up with loved ones, a comfy place to rest your feet and a way to bring in all the elements of your room's design.
How Do I Choose A Good Area Rug?
Area rugs work well in living rooms, bedrooms, offices and even smaller versions in bathrooms. They come in a variety of shapes, sizes, and materials. The actual designs they flaunt are also endless.
This means that for every home, there is the best area rug that will be most suitable. So, with all of the options available, how do you narrow it down to the perfect one?
First sort by size.
While there are several sizes for area rugs, the standard ones are 4×6, 5×8, 6×9, 8×10 and 9×12. You'll want the area rug to be large enough without taking over the entire space.
To choose the best size, try to purchase one that is about two feet less in length than the shortest wall.
Narrow down your Area Rug by pile height.
Pile height is how tall the individual rug fabric is from the backing to the top. The higher the pile height, the looser the loops are within the rug. A low pile rug is good for areas like mudrooms and kitchens that get very dirty.
The shorter fibers mean less dirt gets trapped and makes it easier to clean. These are much less soft and cozy, however, so for a bedroom or living room you most likely want a higher pile. These feel much more textured beneath your feet.
It is important to note that a higher pile means more dirt and allergens can get trapped. You'll need to vacuum often, especially if you choose a high-pile area rug. You may want to even consider installing ducted vacuum systems to ensure all dust is eliminated.
Choose an Area Rug wisely for your floor type.
If you have reclaimed terracotta tiles in your home, you may want to invest in a smaller area rug. By covering a smaller portion of the floor, you will still be able to enjoy its aesthetics.
At the same time, you will bring life into space. The pile height, however, should be higher. The higher the pile, the softer it is under your feet. Having an area rug on hardwood floors will also keep your feet warm during winter.
If your home is carpeted it doesn't mean you can't have an area rug too. Select a thinner accent rug to break up the singular color on the floor.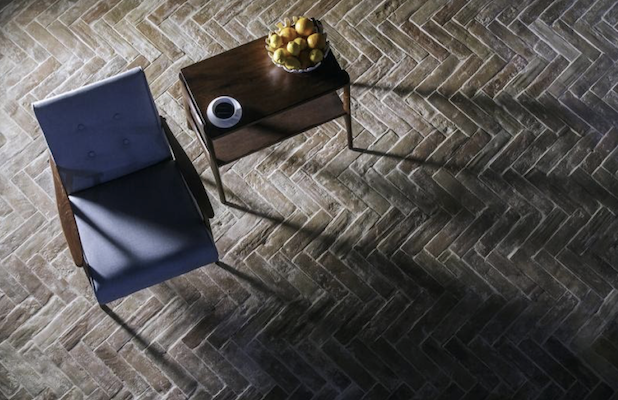 Dark Or Light Area Rug?
Ideally, if you choose the area rug before choosing the rest of your furniture, it can be any color you want. An area rug is an investment in your home.
If you are purchasing an area rug to match existing furniture, then you'll want to choose one that ties it all together. If the colors in your room are bright and bold, choose a neutral area rug for your space. If it's a neutral space, add a pop of color or pattern to spruce it up.
Consider your preferred Area Rug fabric.
While to some it may not matter, the fabric matters greatly for others. Area rugs come in synthetic, organic, cotton, wool, silk and more. Natural materials tend to be more durable, though they come with a higher price tag. If you are prone to allergies, organic rugs can provide great relief.
The quality and life expectancy of your area rug depends greatly on the way it is treated over time. It's not only about how much wear it gets from kids and pets but also how well it is treated when cleaned.
Knowing how to wash bathroom rugs and large area rugs properly are critical. Be sure to read all care instructions thoroughly after purchasing a rug. Some may even be fully machine washable!
When deciding on a new area rug, there are a few things to consider. The size, fabric, color, pile height, and floor type will all play a role in which you choose. These points will help you narrow down from the thousands of options to the one perfect for your home.
About the Author
Linda Floyd is the owner of Upstairs Downstairs Cleaning Service. Linda is a mother of 3, loves to travel and spend time with her family.
Gravatar email is [email protected]