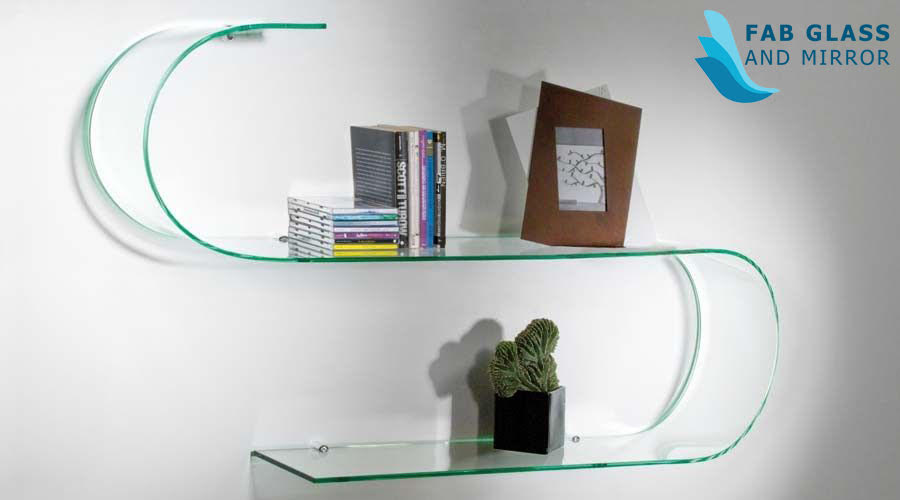 Having glass wall shelves in your interior décor makes your home or office look contemporary. There are different glass shelves designs that you can select to be installed in different parts of your home or your office. It could be in the visitors' waiting room, main office, common room, of your living room.
The choice of the design is dependent on whether you want to have a framed or frameless design which will best complement your home interior and other accessories. Looking for the most suitable design for your home can be challenging especially when you want to be involved in a DIY project.
You may be required to buy tools that you will use to cut the glass into desired shapes and sizes. Also, you need to be creative and innovative if you want to install the unique glass wall shelves in your home or office. Let's look at the top five glass shelves ideas for modern interior décor.
Contemporary Bookshelf Design
Having a bookshelf in your office or home can help you collect different types of books and magazines that you could read in your free time. Also, bookshelves are unique interior decoration accessories that you should have within your main office.
The bookshelf design of the rectangle glass shelves is made in a vertical manner such that glasses of different horizontal lengths are installed on top of each other. The glasses are of different horizontal lengths, and they are installed upwards on top of each other with the most extended being at the middle.
The other smaller sizes are then installed on either side of the longest glass. The shape formed could be diamond-like making the wall appear attractive and unique. To make it more interesting, you may add LED lighting around the glass. Also, the mounts used for the glass wall shelves should be strong enough to hold heavy things at all times.
Shelving Unit With Brass Frame
Brass frames are popular in the construction of glass wall shelves in the contemporary home and living. The custom glass shelves made from the brass frames are connected to form continuous "C" shapes. The shapes are interconnected together to form a large shelving unit.
The glasses are fixed on the landings of the frame at each level while the brass frame remains open. Such custom shelves are essential for use in libraries where many books among other items require storage space. The brass frame can be painted with any color of your choice to make it more conspicuous and contemporary.
When selecting the color of the paint to use on your brass frames, you should not overdo. Your creativity should, however, come in handy when painting it.
Triangle Shelf Set
This is one of the popular custom glass shelves that can be installed in your home and office. The design is customized to a triangular shape which is then divided into several partitions. The partitioning is done using the custom glass that has been cut into different shapes.
Mostly, the triangular shape has levels whereby more than one tiers are included. This means that on every tier, you can include a flat glass and place different artifacts on them. Placing unique artwork makes the triangular shelf set a centerpiece of attraction.
You should also find a suitable location to install it so that it catches the attention of the visitors and any other person within the room easily.
Four Tier Corner Shelf
The four-tier corner shelf is a popular design for the Glass shelves for living room. They are mostly installed in homes that do not have sufficient space to install larger glass shelves.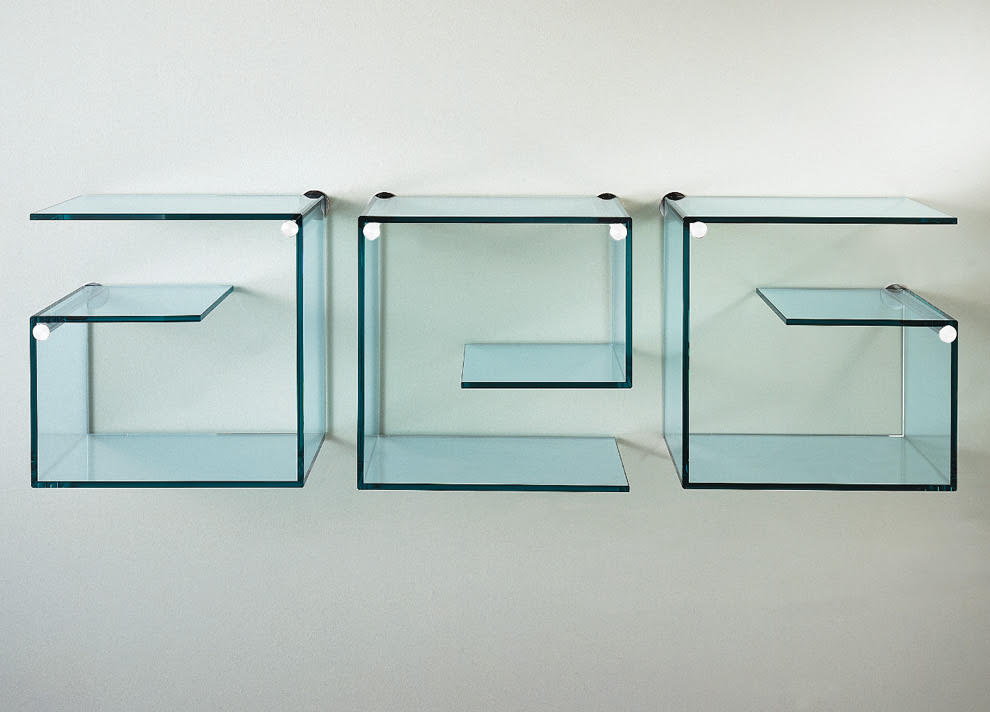 The four-tier corner shelf is customized to fit in specific corners, and you can use it to place different things on it. For instance, you may use it to place your flower vases, attractive artwork or any other thing that will make your living room to stand out. If you have been looking for shelves for the living room, then you can consider this design which will transform your home to look more contemporary.
Stackable Storage Cube
This is another Glass shelves for the living room which you can include in your home. It is designed to be a cube and hang on the wall and can be used for storage of important items such as curio art. Since it is made of glass, the items placed inside it are visible.
Invaluable items could also be placed within this kind of custom glass shelves. These shelves can be stacked together to cover a large part of the wall you need to decorate. This way, you will create a centerpiece which will be an attraction to the people in the home.
If you are looking for Glass shelves for the living room, this could be another amazing idea for you.