Everyone wants to have a home that is beautifully decorated as it can impress family members and friends because of the exquisite décor and it can even make them wonder how you were able to do it.
You can even add your own personal touch to your décor and you can make your house feel more like a home. However, this kind of setting comes with a cost and it could be expensive.
There are these houses that you see on TV and in magazines that costs hundreds and thousands of dollars to decorate.
You may want to have a place that is beautiful and a house and garden that you can call your own, but you do not want to use all of your savings in the process. A good step is to reach out to Merritt Island tree and garden experts or look up a DIY solution that you can follow, and you do not have to spend as much.
There are great DIY home and garden décor trends and projects that you can follow as they are affordable, easy and they look amazing.
These projects can make even the most inexperienced home decorator into a home expert and it can even make you look even more creative.
You can add a new flair to your home that you have been living in for years. Here are some of the most affordable home and garden DIY decors and ideas that you can follow:
) Miniature Evergreen Garden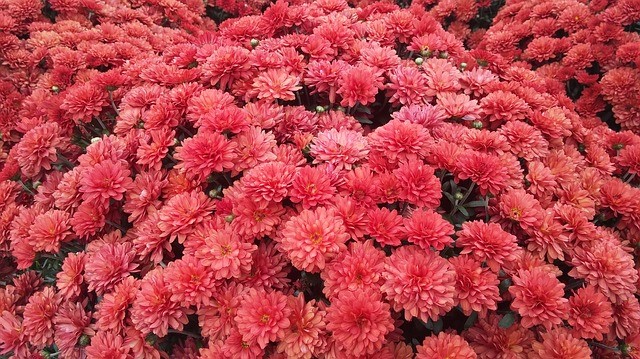 For this project you will need a bowl of water, liquid fertilizer, a small perennial, a shallow container with drainage holes, a fine screen, a bonsai soil, chopstick,decorative rock, gravel and a sheet moss.
The first thing that you need to do is to add a few drops of liquid fertilizer into the bowl of water, you can then soak the conifer's roots for at least 5 minutes. To prevent any leakage, you need to cover the holes of the container using the fine screen to retain the soil and to prevent any clogging.
You can then fill the bottom of the container by using a layer of bonsai soil mix. You can then add the plants and spread the roots of the conifer, place the plants slowly on the soil. Press the soil over the roots gently.
You can then continue adding the plants and cover the roots of the plants with more soil. You can use a chopstick to tap the roots of the plants around to fill the pockets with soil.
2.) Log Slice Steps
You can use a fallen log to make a beautiful pathway for your backyard or frontyard. You will need log slices, sandpaper, wood stain in different colors, a 2 inch paintbrush or rags, a clear varnish and a clear outdoor sealer. Reaching out to the local tree expert around you can also be very helpful.
In order to make log slices, you can use a circular saw to help slice tree branches. You can also purchase precut ones. You can sand the log slices to remove splinters and log edges.
You can stain the log slices in different shades, you can apply one type of shade by using the 2 inch paintbrush or a rag. Once it is dry, you can apply varnish on the log slices and once the varnish has dried, you can then spray on clear outdoor sealer.
3.) Hanging Wooden Basket Container Garden
If you love the look of a hanging plant, then you can make your own hanging wooden basket container garden and you can choose the size and what kind of moss underneath the soil that you are going to use, you can also choose the plant that you want.
You will need twelve 1 inch square dowels that are 36 inches long, a saw, a primer, a paint and a paintbrush. You will also need an exterior polyurethane, a 1 inch galvanized screw, a drill, 4 large screw eyes, 4 18 inch lengths of chain, a S hook and moss.
The first thing that you need to do is to cut the dowels into 23 sticks that are 14 inches long. You can then prime, paint and coat the sticks with exterior polyurethane. You can make a bottom frame by using seven sticks that are spaced at least 1 inch apart. You need to lay two sticks across the ends of the seven sticks.
You then need to drill holes and attach the 1 inch screws. You then need to place two sticks on top and they should be perpendicular to the top two sticks, drill and attach the sticks with screws.
You can then add layers that are alternating in directions until all of the pieces are used. You can alternate the placement of the screws as you drill and screw the corners, this can prevent hitting the screws already in place.
You can then add a large screw that is eye in each corner. Attach one 18 inch lenght of chain to each of the corner and you can connect it with an S hook for hanging. You need to dampen the moss to make it flexible and press the damp moss into its place, you can then add the potting soil and plants.
4.) Pond Box
You can get all of the benefits of an in-ground water feature by making a pond box. A pond bbox can fit in different small places like balconies, decks and patios. Once you are done in making your own pond box, you can decorate it with different ornaments and water-loving plants.
You will need a 15 feet of 1×8 cedar board, a handsaw or a circular saw, a drill, wood screws, scrap wood, water sealant, plastic liner, water plants, potting soil, pea gravel or any landscape rocks, a gazing ball or other type of ornaments. You need to cut at least two 30 inch boards for the sides and two 15 inch boards for the ends.
You then need to assemble the outer box frame of the wood with screws, you need to measure the interior dimensions and you can cut the boards to fit as the base, you can then attach them by using the wood screws every 6 inches along the edges of the ends and the sides.
You can then cut and secure the piece of wood as a type of divider inside the box, it will divide the planting space from the pond space. You can divide the box to one third planter and into two thirds pond.