The combination of two seemingly different décor styles can seem a bit intimidating task at first, which is why some people end up opting for an either/or option. But if you're a fan of both vintage and modern pieces and would like to incorporate them into your home's décor, there is no reason why you shouldn't. In fact, diversifying your décor styles by incorporating both the sleek details of modernist style while breathing new life to vintage pieces, can lend a unique character and timeless appeal to a home.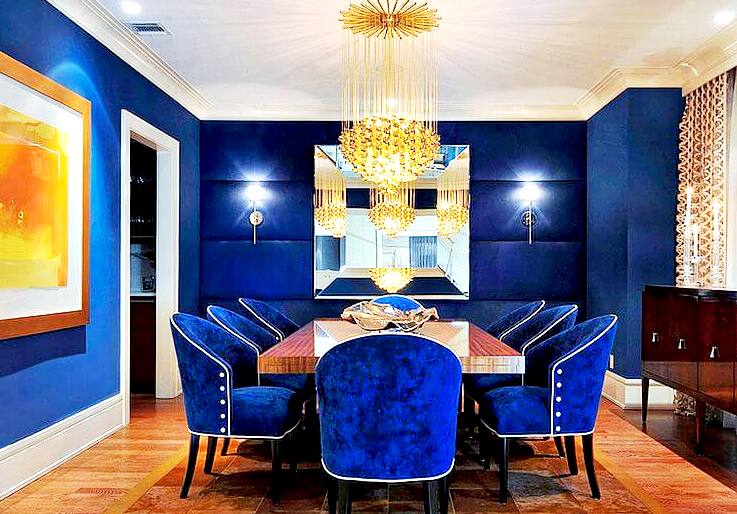 The only catch is that you need to find a balance between the two so that you don't end up with a dated look or an out of place item. Now, to help you along, we've compiled a fun list of inspiring tips on how you can effortlessly marry vintage and modern to decorate the different spaces in your home. Enjoy.
For the Living Room:
 – To keep things balanced, have both vintage and modern pieces in equal measure. Let's take the living room for example. Here, you can easily incorporate vintage elements like a distressed wooden table, vintage carpet, and an antique chandelier. Now add modern details like contemporary chairs and accessories, and you've got yourself a perfectly cohesive flow between the two elements.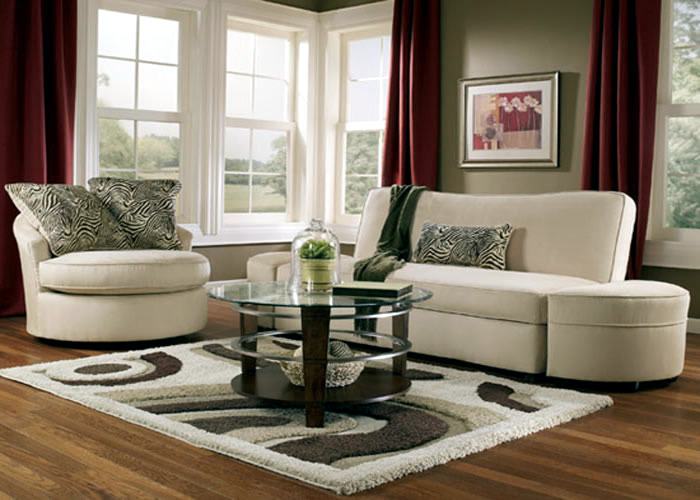 – Accessorizing a vintage couch with vibrant modern pillows can never go out of style. This look works even better with animal print or leaf print pillows.
 – DIYers can re-purpose old furniture by adding some modernist elements to it. For example, if you have an old antique chair that you're not sure how to use, give it a new lease on life by covering it with modern upholstery in muted colors.
 – A wall display with large and distressed vintage-style wooden frames look regal on a light-colored wall. You can pair these with an antique cabinet and modern furniture to balance it out.
 For the Kitchen:
 – Add modern knobs and pulls to vintage cabinets for an incomparably chic look.
 – Sleek and modern kitchen cabinets work great when paired with vintage tiling, a farm style table or island, and modern hanging lights.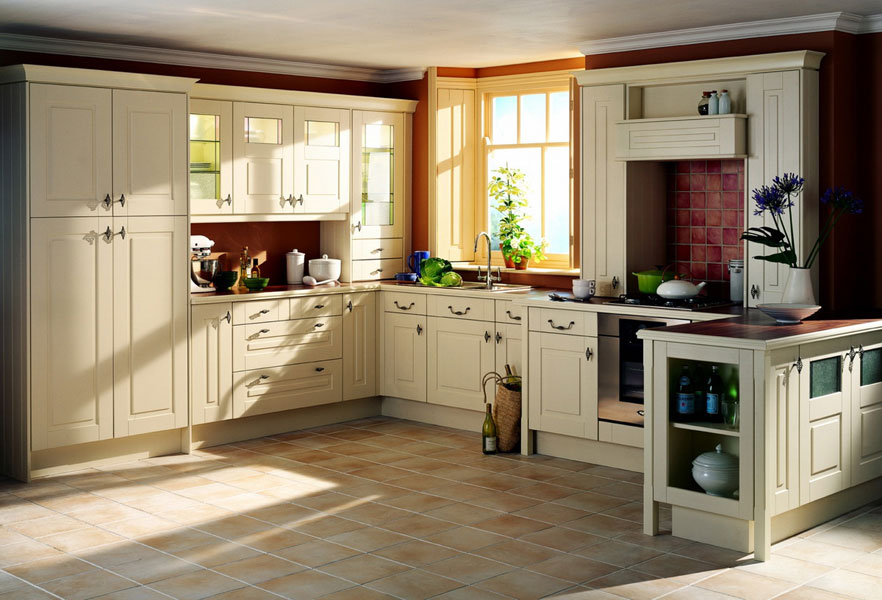 – The combination of a sparkly vintage chandelier atop a modern marble counter top works great when superimposed on a background of modern cabinets and vintage fixtures.
For the Bathroom:
 –  Imagine a Victorian era claw-foot bathtub on a background of pastel walls and sleek modern tiling. This setup definitely inspires a luxuriously nostalgic aesthetic and will give you the feeling of stepping into a lavish boutique hotel every time you enter your bathroom.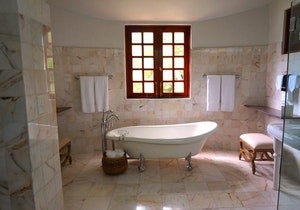 – The combination of vintage cabinets and wall tiling with a modern bathtub and sink can be strikingly beautiful.  It looks even better when paired with natural accessories like bamboo wire laundry baskets and vividly green plants.
 – To add an Asian influence, combine Oriental floor tiles with a vintage bathtub and wooden cabinet, matched with modern lighting and accessories.
 For the Bedroom:
 – A match made in heaven for the bedroom would be to combine a modern bed with antique side tables, topped with modern mirrors. You can finish off this look with an antique chair which has been fitted with modern dusty pink velvet fabric.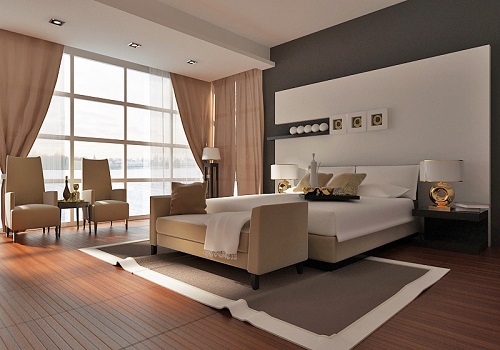 – There's nothing more dramatic than a bed with a vintage style headboard flanked by antique side tables and curtains, with a modern rug and dotted modern lighting.
 – You can take advantage of a spacious and tranquil modern bedroom by adding a spectacular vintage chandelier as a statement piece.
 Bonus Tips!
– As you can see from the ideas mentioned, most spaces require that you keep your walls and floor as neutral as possible when mixing together vintage and modern design elements. Doing so ensures that your walls don't take the attention away from the unique combination you've created.
– An old door with a distressed finish infuses a stark contemporary space with heaps of character and can work great when mixed with dark and rich colours. Just be sure to keep this look as simple as possible, so that the vintage details can really shine.
– If you're into bold and loud style, you can mix and match different colours and textures from both eras to create a colorful contrast.
– According to Andree, architect and interior designer at Design Principle, it's possible to create a playful yet elegant space, using the juxtaposition of both modern and vintage influences. He adds that elements like exposed brick wall, and industrial lighting can go very well with vintage furnishings.
– A great way to successfully mix vintage and modern style is to maintain the same color palette throughout. This unites the two elements beautifully.
Bio: 

For the past 7 years, Elena has been working on various design projects as a  3D Visualiser & Designer at designprinciple.com.mt design studio. Her strength is in modern contemporary design but lately, she is also working with traditional and rustic design and decor.