Short on square footage?
That's ok. Regardless of size, you don't need to be short on style and function
With a little creativity and ingenuity, you can go from small space to luxurious lifestyle. We've pulled together our top design tricks for small spaces – all practical, all functional, all beautiful – into one place.
Some of these tips are room specific hello bathroom designs, but others will work for any small space you're working with.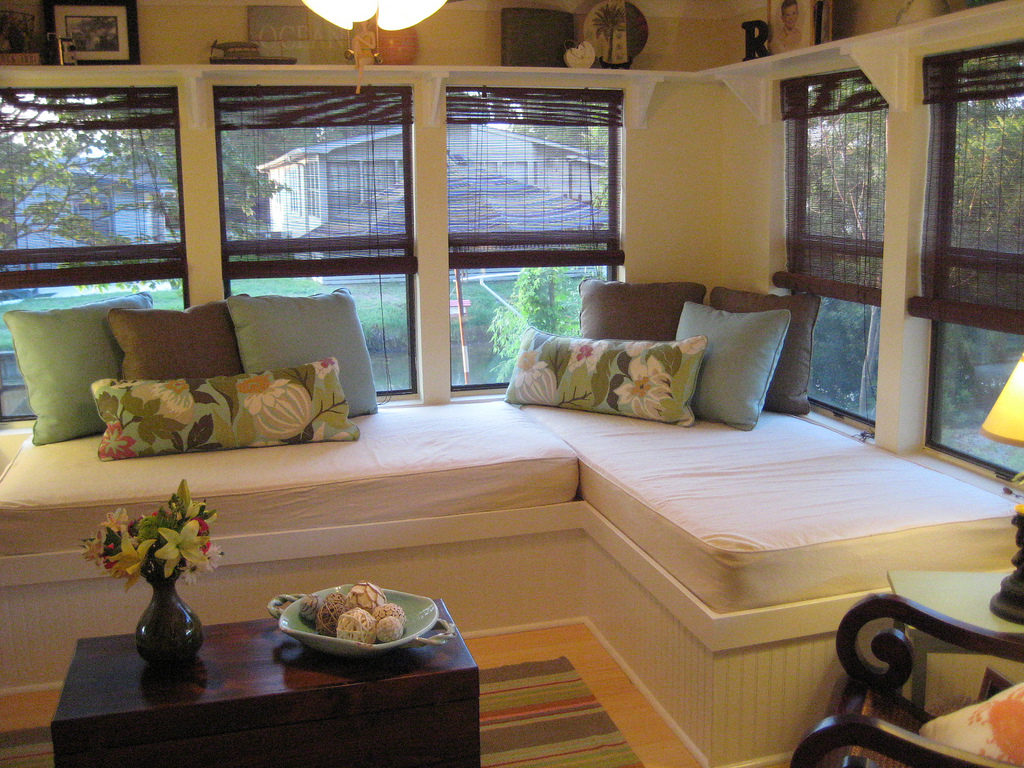 Tip #1: Double-Up On Function
When there's no space to waste, it's important to choose pieces that serve more than one function.
For example, rather than stuffing multiple seats and a coffee table into an already tight living room, opt for an ottoman. The ottoman can hold decorative elements or the morning coffee from day to day, but is easily cleared off and moved to the side when company arrives and extra seating is a must.
Even non-traditional furniture can serve multiple purposes and have a practical purpose. Take an ordinary stack of books, for example. Alone, they can look cluttered. But stack them neatly next to a desk and place a candle, picture frame, or vase on top to create an instant conversation piece. Your books are conveniently stored, but you've also added a nice surface for decorative elements.
Tip #2: Define Your Space
When you're working with a small space, it can feel like there's never a place for things or activities if your space is not clearly defined
Design elements such as rugs, sofas, or side tables can create a mini-room within a bigger, undefined area. Just this small change can make an area feel larger because it's easier to utilize all of the space available while adding function to a previously undefined space.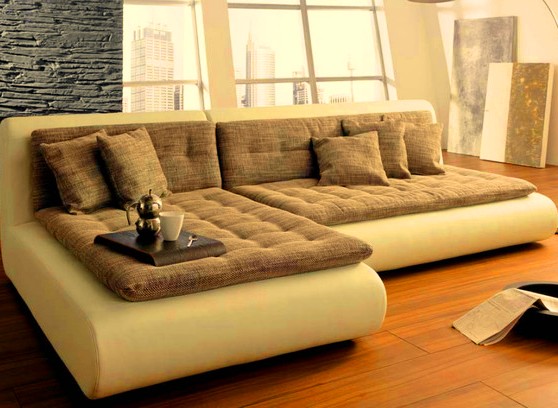 Tip #3: Keep it Minimal
If there's simply too much stuff and too little space, a room will always feel small and crowded.
Avoid this by keeping design minimal. Go light on knick-knacks and crowded tables, keep surfaces clean, and avoid letting clutter pile up.
This is especially true for bathroom design where lots of little things can quickly take over a small countertop, drowning out any decorative elements and making the entire space feel crowded and not very functional.
Tip #4: Utilize Small Nooks and Corners
When you don't have a lot of space to work with, it's important to maximize every little nook and corner, especially those that tend to otherwise get lost in a room.
For example, the area under the stairs of a small entryway can serve to house a desk or small coat closet.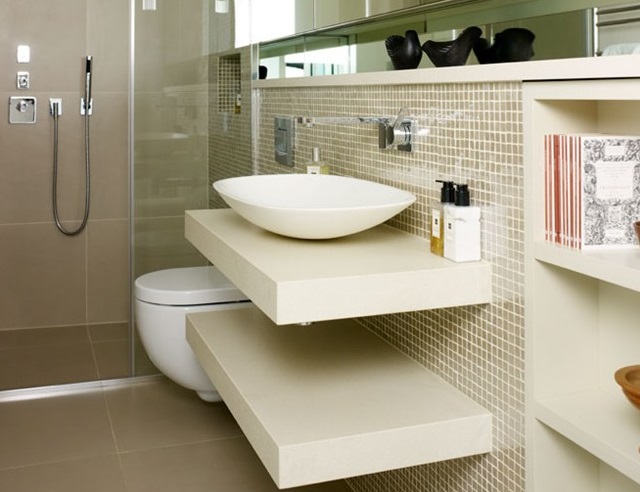 In a bathroom design, consider a small corner piece that can serve as a pretty surface with extra towel or toiletry storage.
And don't forget to look up! There's probably a lot of vertical space that isn't being utilized properly (or at all).
Small corner shelves can house a small stack of books or pictures without taking up valuable surface areas.
Tip #5: Slim Down
Most of the pieces you love can be found in a petite size if you're willing to look for them. Everything from couches to side tables can be purchased in a smaller size, leaving your room feeling larger and roomier.
Just remember not to skimp on the storage or you'll be creating more clutter than you're clearing!
Those are our 5 practical design tips for small spaces. No matter the size, you can still have big design and practical pieces in your space.
Which room in your home could use a small space makeover?