Use Vertical Patterns
Direct the eyes vertically with elongated vertical patterns to create a visually higher room. Use patterns on an accent wall or a backsplash.
Use Glass Door Cabinets
Minimize the visual weight with glass door cabinets.
Paint the Walls and Cabinets the Same Color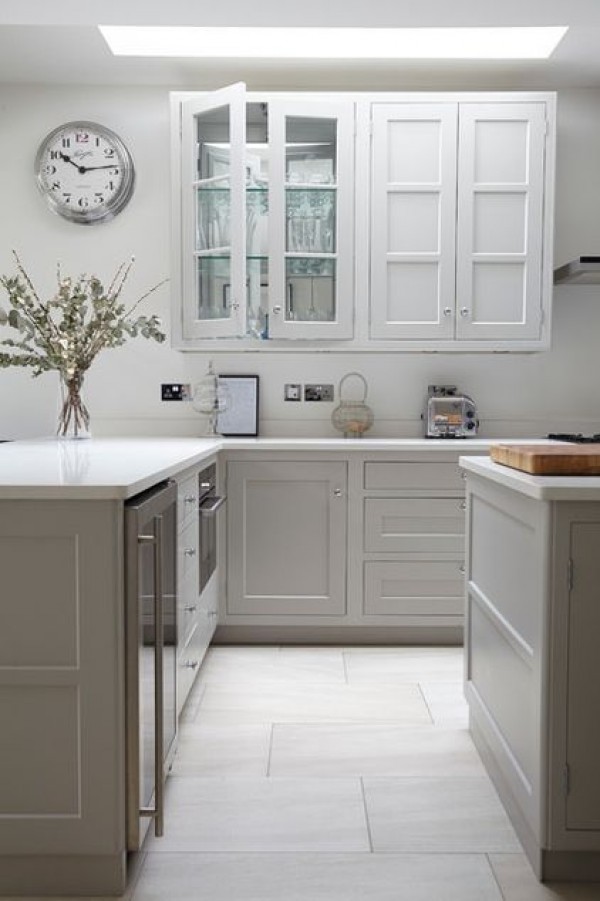 Paint the walls and cabinets the same hue to eliminate the visual blocks.
Design in Straight Lines
Ornate bulky cabinets add a lot of weight and make the kitchen look cluttered, while straight sleek lines make it look bigger.
Use the Vertical Wall Space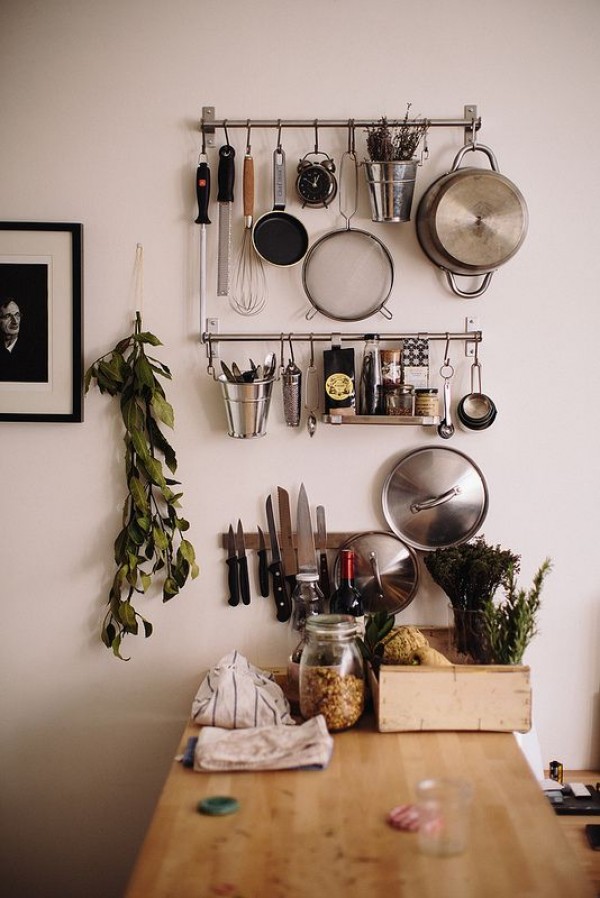 Yes, you have limited horizontal space but you can still make use of the extra vertical wall space to hang a pot rack.
Use Small Stools
Use stools that can be pushed under the table to save space and not get in the way.